Research Report
Public service experience through a new lens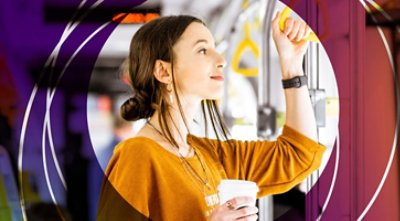 Agencies don't need to chase the digital giants
Public service agencies have long felt pressured to emulate what private sector companies are doing when it comes to experiences. After all, many private sector experiences are so seamless, they are almost a fabric of our lives. Yet our 2022 survey of 5,500 consumers and 3,000 public service workers in ten countries highlights the unique experience requirements needed to deliver public services today. 
Not surprisingly, agencies are focused on compliance and outcomes, not on attracting and retaining customers. And they also have the additional challenge of delivering equitable services to diverse populations, often at times when people are in great need. The results of our survey point to a fresh approach to public service experiences. Agencies that combine digital technology and human ingenuity can deliver the fundamentals that people expect—simplicity, humanity and security. That's how they can ensure that people get the services they need and are eligible to receive while building their confidence in government. 
Agencies that combine digital technology and human ingenuity can deliver the fundamentals that people expect—simplicity, humanity and security.
What our research found
It makes sense that people would expect to connect with government agencies in the same ways they interact with consumer brands. But our research finds that while that may be the case in some situations, overall people want to experience government services within their personal contexts. Learn what's happening today, and how public service agencies can deliver on people's experience expectations to completely reframe experiences around how people live.
The broad scope of services is one of the most distinguishing things about government. No other service provider does so much for so many people.
Frequently asked questions
Customer experience in public service goes well beyond completing transactions or providing services. It's about building relationships. The digital era has influenced people's expectations of customer experience, not just in the private sector, but for government agencies as well. And, not surprisingly, the pandemic intensified people's expectations for convenient, digital public service experiences.
Yet customer experience expectations are complex and constantly evolving. Accenture research reveals that 72% of consumers say that external factors such as inflation, social movements and climate change are impacting their lives more than in the past. The more in tune with these shifts government agencies are, the better positioned they are to provide relevant customer experiences.
Providing services that improve lives, communities and society is at the heart of the government's mission. It's the essence of the social contract between people and their governments.
People depend on government services in everything from applying for child support to attending college. These customer-service interactions are the face of government. When public service experience is poor or unequitable, it makes it frustrating and difficult for people to get the outcomes they need to protect their personal and economic livelihoods.
Poor customer service can also can influence people's perceptions of—and confidence in—government as an institution. When people have less confidence in government, they may be less willing to fulfill their part of the social contract, which can increase compliance risk for agencies.