The chemical industry's business environment continues to change quickly. Volatility is increasing; the need for innovation and the right customer experience is greater than ever; greenhouse gas reductions require new levels of cost efficiency; and the ability to convert data into actionable insights is becoming a competitive necessity. 
While the world has been changing fast, the core enterprise resource planning (ERP) systems that support chemical companies often have not. Many of these systems were installed a decade or two ago. As a result, modifying them is now a difficult and time-consuming task, and they struggle to meet today's need for real-time data, analytics and digitization. Overall, many chemical companies are finding that their legacy ERP systems impair their efforts to increase efficiency, adaptability and competitiveness. 
With the massive and rapid changes taking place in the business environment, incremental adjustments are not enough. Reaping the benefits of agile platforms, streamlined end-to-end processes, insights from data and new differentiating capabilities requires business-led and technology-based enterprise reinvention and innovation. But chemical companies cannot unlock the full value of analytics and digital technologies without a modern ERP system—and SAP S/4HANA is that system for most. 
As chemical companies make these moves, they need to keep a key point in mind: Implementing S/4HANA should be done differently than ERP implementations in the past. The shift should focus on business transformation, a new view of standardization versus customization, and a new architecture encompassing both SAP and non-SAP solutions.
The S/4HANA state of play
According to our research of chemical companies with revenue greater than US$1 billion, more than 90% of the top 150 use SAP software for their ERP systems. Typically, this is ECC 6, hosted on premise with large numbers of customizations. To date, a relatively small percentage have implemented S/4HANA, and we have gained valuable experience and learnings from supporting almost 60% (21 of 37) of those that have gone live.
By far, the majority (31 of 37) of those moving forward have chosen an on-premise greenfield approach—that is, starting from scratch. This fits with the idea that companies are typically looking beyond "doing the same" and are instead focusing on broader business value and change. A greenfield approach frees them from having to contend with the older processes and tools entailed in a brownfield approach, which involves upgrading an existing system and continuing to use some legacy components. (See Figure 1)
Figure 1: S/4HANA journey for chemical companies with revenue greater than US$1 billion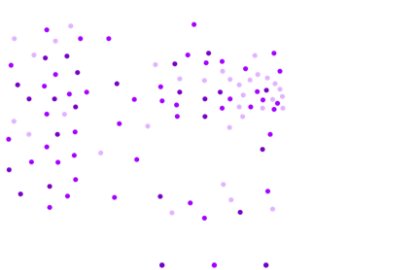 A closer look indicates that chemical companies are seeing value delivered across functions from S/4HANA implementations. Our analysis suggests that they are finding the greatest benefit in marketing, sales and customer service, followed by manufacturing, logistics, plant maintenance, procurement, finance and supply chain planning. (See Figure 2) This high impact in marketing, sales and customer service stems from the fact that working effectively with customers requires this function to have information from production, supply chain, finance and so forth. Thus, the function benefits significantly from having timely, integrated data from across the organization. In addition, this area has traditionally been especially vulnerable to the shortcomings of older technology and difficulty in bringing new customer-facing digital tools on board, which has impaired the ability to be customer centric.
Figure 2: Where chemical companies find the most value in transformation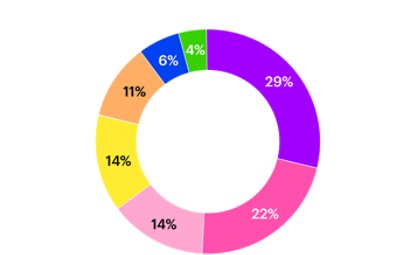 Overall, our experience and analysis show that the right approach to implementing S/4HANA has the potential for step change increases in value, helping to:
Reduce complexity, manual effort and cost with standardized end-to-end processes.
Establish the next level of competitiveness with real-time insights.
Create the flexibility needed to pursue innovation in processes, platforms and services.
Build digital capabilities that bring greater agility, speed and resilience in responding to business change.
Accommodate mergers, acquisitions and divestments more easily.
Starting with a new ERP mindset
To achieve these types of benefits, chemical companies need to use SAP software not just to fine-tune and improve existing operations, but rather to adopt new capabilities, new ways of working and new operating models. That is, an S/4HANA implementation should be pursued as a technology-driven business transformation that encompasses processes, data and people, as well as the technology itself.
A focus on standardization and simplification is key to this approach—a mindset that reflects a shift from traditional ERP implementations. Rather than build a large, monolithic ERP system for running the entire business—as was done with previous versions of SAP—S/4HANA implementations should instead shrink and establish a clean(er) core. That is, they should strive to embrace a model that leverages as much standard functionality in the core ERP system as possible and only deviates from the standard to support capabilities that truly drive competitive advantage or significant business value.
This approach uses that core as a platform that can be extended and integrated with a variety of SAP and non-SAP applications. (See Figure 3) Then, an array of differentiating and specialized applications and capabilities can be linked to that core, dramatically reducing the need for customizations in the ERP system itself while providing the flexibility to adopt additional technologies, such as analytics and automation, on a modular basis. This can help streamline maintenance and upgrades, build a foundation for ongoing iterative innovation, and provide the agility to easily reshape the technology landscape as business needs change and new tools emerge—without having to change the core.
Figure 3: Building a clean(er) core for standardization and innovation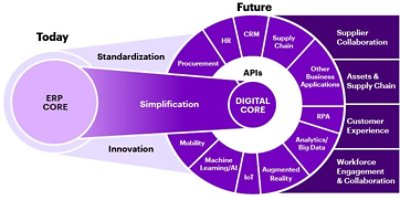 Our experience has shown that this model works because the majority of chemical-company business processes can be handled by standard functionality in the core ERP system. The reality is that differences in chemical molecules, products and solutions do not necessarily require differences in invoicing, accounting or planning. Meanwhile, a much smaller percentage of the standard S/4HANA functionality will require optimization or innovation. And some processes can best be supported by other solutions. These could include anything from artificial intelligence/machine learning, analytics/big data and mobility solutions to specific solutions for predictive maintenance, forecasting and planning, dashboards, self-service portals, RPA order management, and so on. Interestingly, a significant amount of an S/4HANA implementation's value usually comes from integrating S/4HANA with these other applications into end-to-end solutions.
Charting the journey
There is no one-size-fits-all method for an effective implementation. But it does require a structured approach that integrates strategy, business capabilities, technology and user experience.
Traditionally, transformation journeys have been defined in a bottom-up approach that is intended to gather business requirements. However, this usually produces an extensive wish list of reports, interfaces, conversions, enhancements, forms and workflows, often fueled by the common perception that "my business is different." This naturally tends to drive increased customization.
With S/4HANA, it is better to begin by breaking down the company strategy into the capabilities that will be needed for the desired business management, steering and operating models. (See Figure 4) This helps ground the discussion in relevant business requirements and facts and figures, rather than assumptions and misconceptions. Pilots and trial environments can bring requirements to life, helping to demonstrate which processes and capabilities are differentiating and therefore warrant innovation, and which should be standard and optimized for efficiency. Altogether, these efforts can be used to develop a clear picture of the target state for the transformation, including the data and process models and IT architecture it will require.
Figure 4: An enterprise architecture for S/4HANA implementation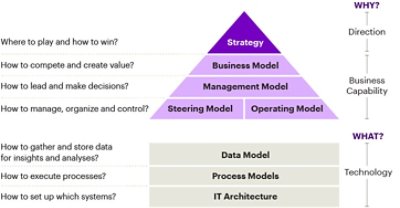 The target design should reflect various factors, including: 
The building blocks of future competitiveness and focus areas for technology innovation and differentiation.
The scope of new data and analytics functionality and its impact on data migration, data integration and the eventual journey to the cloud.
Areas that can be supported by the standardized ERP core, even if it means giving up customizations that are in the legacy system.
The defined scope of the implementation, including instances, key functionalities and the areas targeted for business transformation.
With the target-state design in hand, actual implementation can rely on various proven assets, accelerators and delivery methods to help advance efforts and ensure quality.
Historically, ERP implementations have been prone to long timelines and cost and schedule overruns. However, our experience shows that those timelines can be compressed significantly if the implementation is properly set up and executed. This means adopting a "why not standard" approach paired with a business-centric design, early-user adoption management and mature chemicals-specific pre-configured solutions and accelerators.
A focus on people is also key. By definition, an S/4HANA technology-driven business transformation will involve significant changes in the way people work and the capabilities they have at their disposal. But employees find it relatively easy to work around a new ERP system if they are unsure of its value or how to use it. As a result, they may simply continue to work in more or less the same way they did before the ERP implementation, limiting the new system's value. To help avoid that, companies can develop a detailed change-impact map, and use it to design and implement a change management program with the same sort of rigor that's applied in the technology implementation.
The key lessons of experience
In looking at the experience of chemical companies that have moved forward on this S/4HANA journey, several success factors emerge:
Design for the future, not for today, focusing on tomorrows' capabilities rather than current pain points.
Reinvent the enterprise through technology-based transformation, taking an integrated approach that includes process change, data and the cloud, and organizational roles and structures.
Deploy accelerators, modern delivery methods, proven tools and demos to move ahead quickly and compress the implementation timeline.
Engage teams, key users and stakeholders early on to build enthusiasm, and continue engaging them throughout the transformation.
An S/4HANA-based modernized digital core with new levels of automation, digitalization, insights and innovative capabilities will be more and more important in the chemical industry as competitive pressures, ESG-related regulations and customer demands mount. But it requires significant investment and effort focusing on broad business transformation. For those contemplating how to proceed, the chemical companies that have already moved forward provide valuable lessons in how to do it right, and how companies can use S/4HANA to transform themselves and keep up with the relentless pace of change in the industry.
Related Content