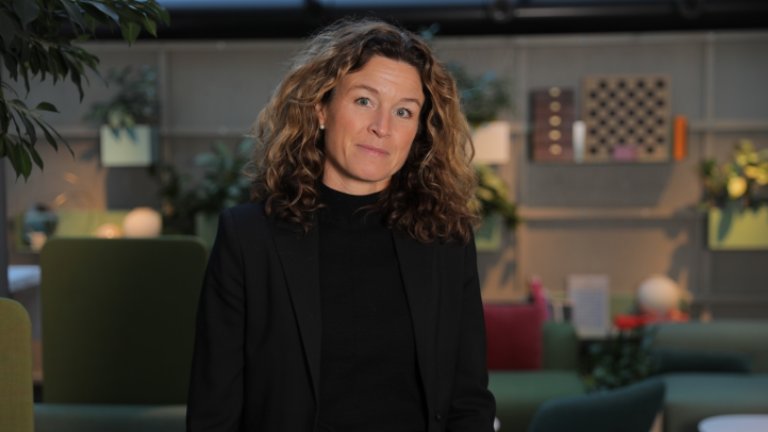 Over the past two years, we have all drastically reassessed our relationship with work.

Am I doing what I really love? Am I inspired each day? Do I feel supported by my company?
For Martina Wetterhorn, strategy managing director for Accenture in Sweden, landing a career she adores has been a long road, paved with hard work and strategic decision-making. She's built a career in tech—a traditionally male-dominated industry—with the help of mentors and sponsors, and is now using her platform to support an inclusive and diverse team.
We picked Martina's brain for her tips on making it in the competitive, high-stakes world of technology—from the importance of embracing collaboration to the complicated art of achieving a healthy work-life balance.
Seek out the right workplace
You can be the most talented person in the room, but it won't matter if your workplace isn't set up to recognize your potential. Finding a company with values that align with yours—one that prioritizes your career development—is essential.
My advice is to first reflect on what makes you thrive—not only at work, but also in life. Look beyond the title of a job and evaluate if the role would be a good fit for you and what you would need to flourish. I would also strongly recommend having a mentor who you can be open with and who can guide you. A good mentor should push you to not be afraid and to clearly articulate why you would be right for the role you want, and vice versa.
I started at Accenture four years ago, and it was clear from my first day how important diversity and inclusion is here. What I love is that we talk about the value of it and we live it, every day; it isn't just KPIs that we hit for the sake of it. Diverse workplaces make the company much more innovative. The benefits are endless.
Accenture's approach to sustainable business practices was also a draw for me. We have made sustainability one of our greatest responsibilities; we do not only focus on helping our clients become more sustainable, but we also embed it in all other aspects of our business. Put simply, finding the "why" makes work far more inspiring.
First, reflect on what makes you thrive, not only at work, but also in life.
Never stop evolving
I credit much of my career progression to ongoing self-development, be it through seeking out mentors, constantly upskilling or listening to the insights of younger employees.
In my earlier years, my mentorship focused on me as a person, and we worked on tools to help make me more productive and tackle my perfectionism. But as I moved along with my career, it became more about focusing on how to progress at work, learning where my strengths were and how to build on them.
That can mean asking your line manager what's missing from your skillset in order to move up into more senior positions, and then lobbying for getting the prerequisites to evolve, getting trained and proving yourself in those areas. This proactive progression and self-development is strongly supported within the Accenture workplace through its boundaryless opportunities, which empower employees to align their careers with their passions and purpose.
It's also essential for those at senior levels to learn from more junior employees. The younger generations understand the potential of technology, sustainability, inclusion and diversity in this very natural way, which I really admire—it's inspiring to learn from.
Create balance at work and at home
Like so many of us, the Covid-19 pandemic was an opportunity for me to reassess my relationship with work. I was attracted to Accenture in part because of its endless development opportunities, but also because of its people-first mindset, which instills in its employees the importance of a healthy work-life balance.
To be with an employer that enables me to be a present mother and wife at home and maintain my other interests and hobbies while working is essential to me. I've seen concrete examples of times where leaders in the company have said no to clients or projects because it didn't fit with that people-first principle.
Finding a workplace that is receptive to your feedback is huge—but it's also important to advocate for yourself and to communicate clearly if your workload is unmanageable. If you can discuss openly what is working and what's not working, it really helps to create a thriving work environment.
Ready for a career where you can innovate and do work with impact, every day?
Find your next opportunity with Accenture.
Get the latest stories delivered to your inbox by selecting "Life at Accenture."