Research Report
Government's physical-digital convergence
The foundational technologies shaping our new reality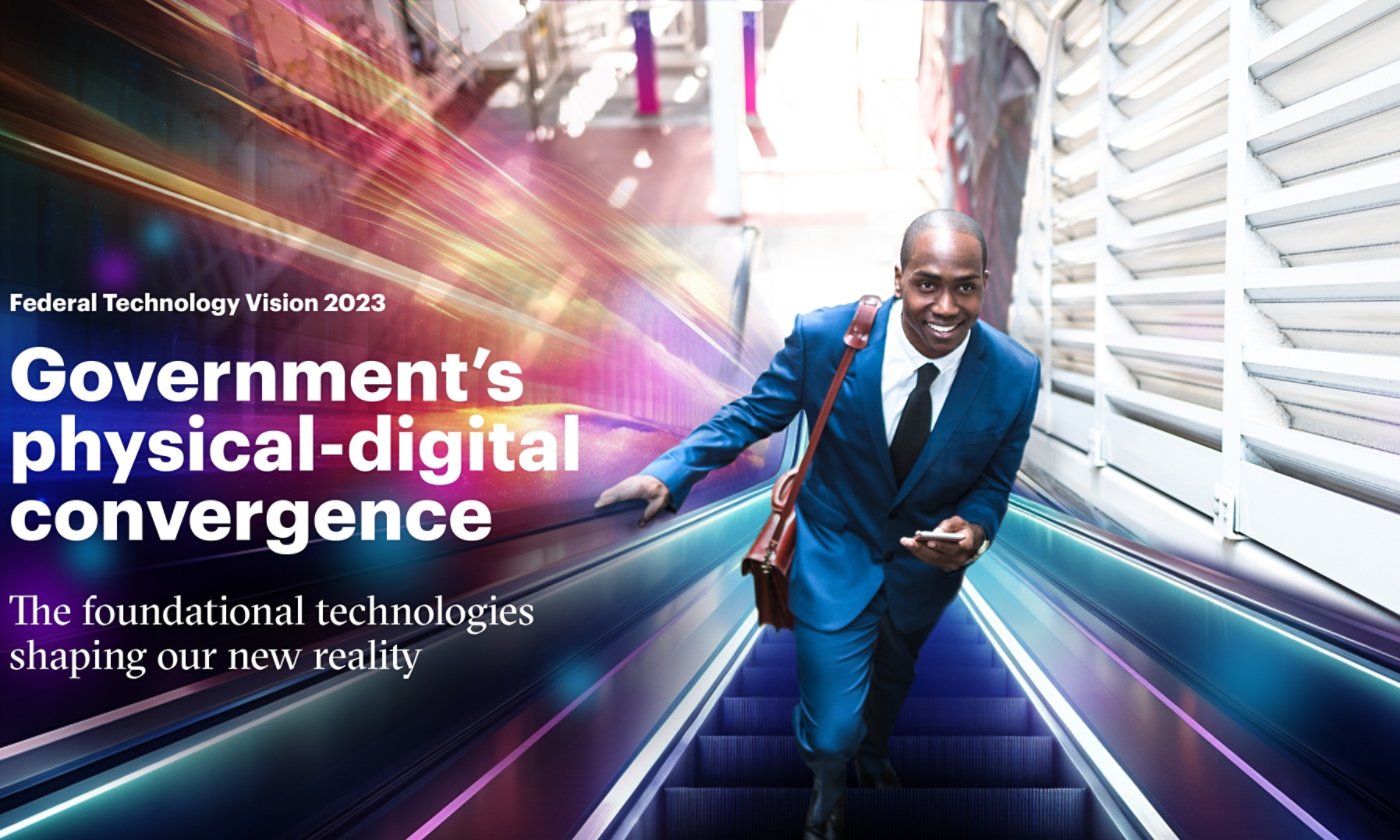 In brief
Federal agencies today operate in two parallel realities—the physical and the digital.
As this divide narrows, agencies will need to reorient their operations to continue to solve tough problems and achieve greater mission success.
Our annual capstone report explores how four emerging technology trends are laying the foundation for a new reality.
Explore Federal Technology Vision 2023, with analysis from 20+ experts and survey data from 200 U.S. federal executives.

 
Federal agencies today operate in two parallel realities—the physical and the digital.
Customers can interact with government services in person or through a website. Federal employees work and collaborate at their worksites or remotely. And federal agencies routinely create digital or virtualized representations of the physical world—everything from spreadsheets and data-driven dashboards to advanced digital twins—to help them plan and execute their mission objectives in the real, physical world.
We pivot between these realities frequently, but they are not seamlessly integrated. In fact, transitioning between them can be challenging, confusing, or downright impossible, in ways both large and small.
But this is changing. Emerging technologies are laying the foundation for a new reality—one in which the divide between the physical and the digital is narrowing. The next decade of federal innovation will be defined by how agencies successfully fuse these two realms together.
An opportunity—and a test—for federal leaders
The convergence of our physical and digital worlds holds high potential for federal agencies.
These technologies will become increasingly central to how agencies conduct their day to-day operations, whether it's supporting employee collaboration across fluid workplaces; delivering personalized services to customers seamlessly across all channels and venues; or tracking dynamic, complex activity—such as supply chains, traffic patterns, migrations, fraud activity, or the next pandemic—with far greater accuracy and fidelity.
At the highest level, this digital-physical convergence means federal leaders can no longer view their portfolios of responsibility through a single lens that is either physical or digital in nature. Activities, operations, experiences, and interactions with customers, colleagues, and stakeholders are occurring in both worlds, and it is important that leaders focus on reducing the many points of friction that often arise at their intersections. Agencies will need to strategically integrate new technologies and data architectures into their operations to take full advantage.
97%
of U.S. federal government executives agree the convergence of digital and physical worlds over the next decade will transform their industry.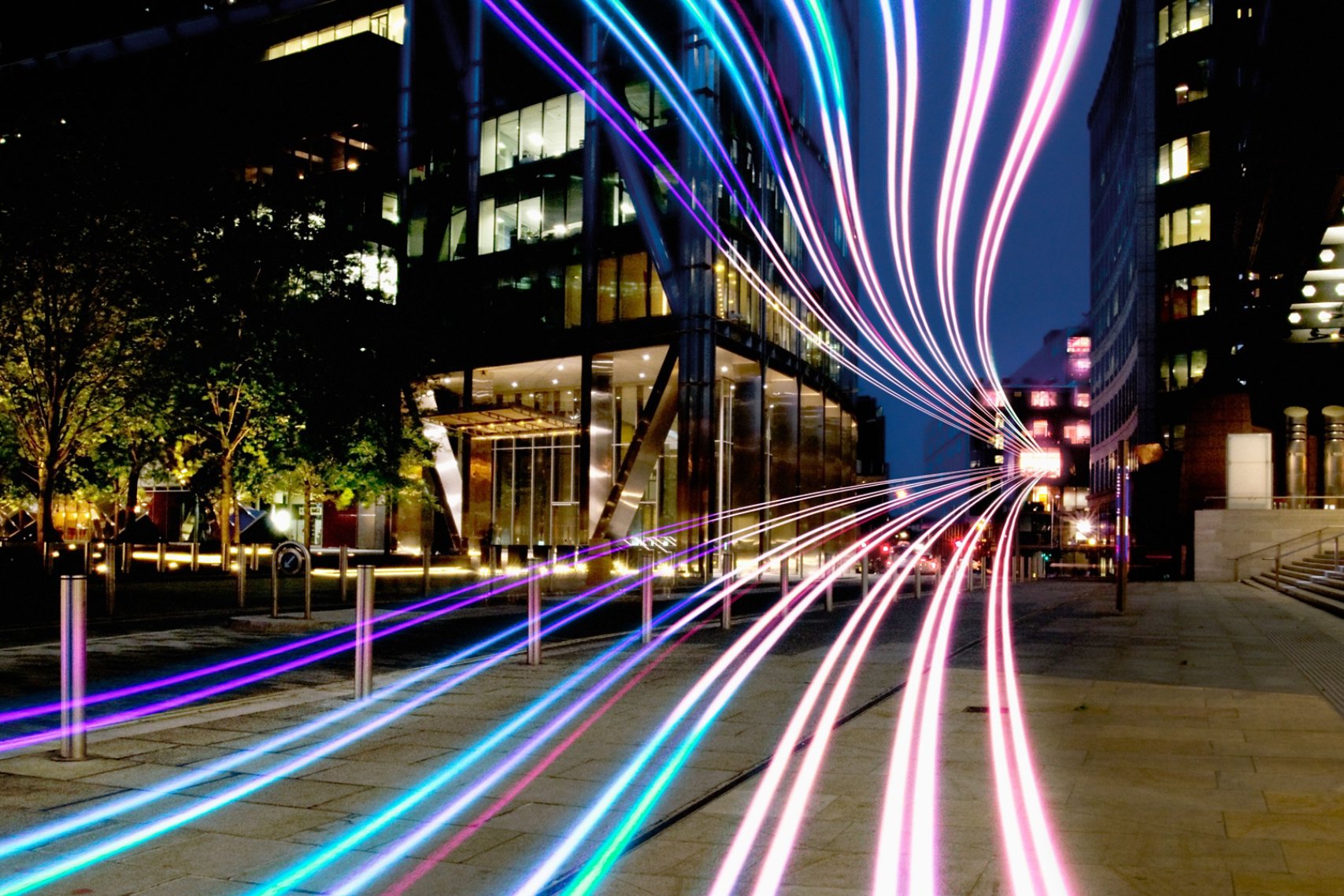 The trends re-shaping agencies' new reality
The 2023 Federal Technology Vision explores four technology trends that are enabling the physical-digital convergence, and the steps U.S. federal agencies will need to take to thrive in it.

Federal agencies are on the front lines of a changing world that holds both new opportunities and new challenges. As the gap between the physical and digital worlds narrows, the bounds of possibility expand—and agencies will need to reorient their operations appropriately to take full advantage of the new capabilities we see emerging to solve our toughest problems and achieve greater mission success.
About the Research
Accenture Labs and Accenture Research collaborate on the annual research process, which this year included input from the Technology Vision External Advisory Board, a group of more than two dozen experienced individuals from the public and private sectors, academia, venture capital, and entrepreneurial companies. In addition, the Technology Vision team conducts interviews with technology luminaries and industry experts, as well as many Accenture business leaders from across the organization. Accenture conducted a survey of 4,777 C-level executives and directors across 25 industries – including 200 U.S. federal government executives – to understand their perspectives and use of emerging technologies across their organizations. The surveys were fielded from December 2022 through January 2023 across 34 countries.