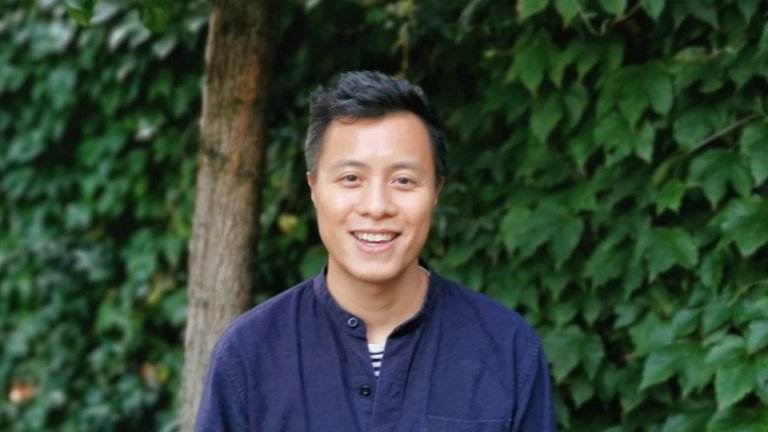 When asked to describe your job, can you say:
"I help to keep global temperature increases below 1.5˚C—the critical threshold that will limit global warming and support the preservation of life on our planet."
Anthony Ma, Accenture's Global Net Zero Lead, can. And he does exactly that, every day. 
With degrees in sustainable development, civil engineering, mechanical engineering and sustainable building design, he forged his career with one ambition in mind—to drive real, impactful sustainable change at scale.
Anthony explains how he does it.  
Championing change
For me, the climate science is clear. We need to transition at pace to a net-zero global economy by 2050 to avoid the worst effects of climate change. When it comes to climate action, Accenture's bold commitments are walking the talk. We must first reduce our own emissions before we remove the remainder through high-quality carbon removal projects.
I feel honored to have the opportunity to help with the implementation of innovative projects and continue to originate new ones around the world. These inspiring projects benefit the local communities and contribute to more sustainable ways of living.
My job has two main parts.
First, I lead the work to steer Accenture's global operations towards procuring 100% renewable electricity by 2023 in the most robust and cost-effective way.
Second, I'm delivering on net-zero emissions for 2025 and beyond through our nature-based carbon removal projects. Announced at Global Citizen Live in September 2021, these projects are broadly aligned to the countries Accenture operates in.
100% renewable electricity by 2023
Our journey to 100% renewable electricity will drive a large part of the reduction in our operational footprint alongside activities like greater energy efficiency and the provision of electric vehicles for our employees in certain countries.
This also means making more sustainable renewable power purchases by supporting solar, wind and geothermal technology. In many cases, we can trace the renewable electricity we use back to the wind and solar farms generating the power so we can be sure that we are making transparent and auditable renewable electricity purchases.
Technology will play a key role in extending this further, and we're researching technology-based solutions that will allow us to collectively buy renewable electricity with our suppliers and clients and extend our impact beyond our own footprint.
Removing carbon from the air
To remove the remainder of our emissions from 2025 and beyond, we're investing in nature-based carbon removal projects around the world that are expected to physically extract more than 13 million metric tons of CO2 over the next 20 years.
The projects support a significant number of United Nations Sustainable Development Goals and contribute to gender equality, decent work, economic growth as well as the wellbeing of life on land, among other co-benefits.
For me, there is no greater satisfaction than knowing the work I am doing is contributing to building a more sustainable world. With Accenture's capabilities, reach and scale, we can have a multiplier effect on climate action ensuring real change happens in all the areas we're engaged in.
Build a better future and do impactful work. Find your fit with Accenture.
Get the latest stories delivered to your inbox by selecting "Life at Accenture."