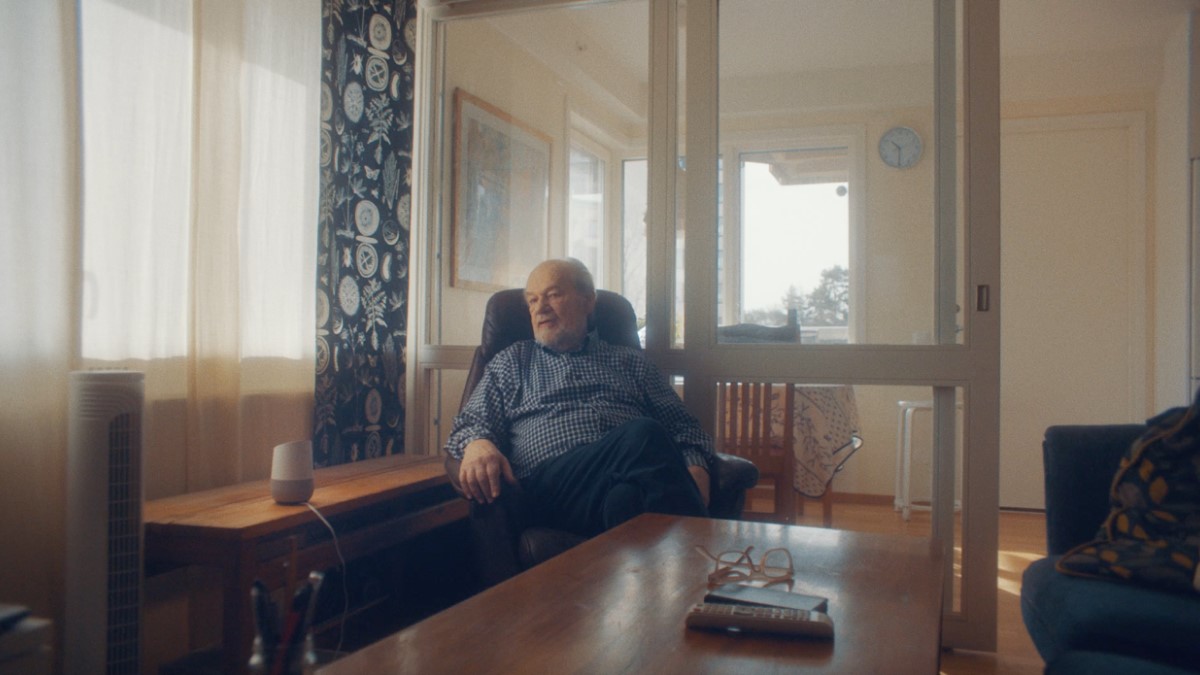 Making Stockholm warm with compassion and purpose
Millions live in unwanted loneliness, with very little or no interaction with family or friends—in Stockholm, there are 250,000 people living alone, making it one of the loneliest cities on earth. Still, many of them have incredible life stories to tell, but no one to share them with. Studies show that unwanted loneliness is as dangerous as smoking and alcohol, and it can trigger depression, accelerate early-stage dementia and even lead to suicide.
Stockholm Exergi has been keeping Stockholmers warm for over 100 years. Now they wanted an initiative to help make Stockholm a little warmer and more socially sustainable. Project Memory Lane is the world's first unique conversational artificial intelligence solution. It improves the lives of those living in unwanted loneliness, by enabling meaningful conversations and sharing their fascinating life stories with others.
Based on a patent pending technology developed by the Accenture Song R&D Center in Sophia Antipolis, France, we created a solution powered by a combination of artificial intelligence and human interactions. Using a smart speaker device, the voice assistant can ask personal questions and understands the correlation between different answers, which triggers relevant follow-up questions. Every day, Memory Lane analyzes the previous conversation to get to the heart of the topic and to create a memory graph—a virtual and structured version of a person's memory. To enable the preservation of the stories told, the technology has a built-in feature compiling the conversations into the world's first co-authored book and podcast made by man and AI.
We installed the voice assistant in our two participants' homes—Ingegerd, 101 years old, and Bjorn, 78 years old. It instantly sparked intimate conversations and brought memories to life—some that had never been told before. Demonstrating the power of storytelling and voice technology by improving the well-being of seniors living in unwanted loneliness, Memory Lane has been recognized and awarded for its ability to efficiently contribute to greater good through technology.
Winner of Grand Prix Stratégies de l'Expérience Client 2019

Winner of The Drum DADI Awards

Shortlisted for Cannes Lions Digital Craft

Shortlisted for Cannes Lions Sustainable Good

Shortlisted for D&AD Impact Awards

Shortlisted for SXSW Innovation Awards