CASE STUDY
MQDC: Bringing wellbeing to the metaverse
A virtual universe aims for real-world impact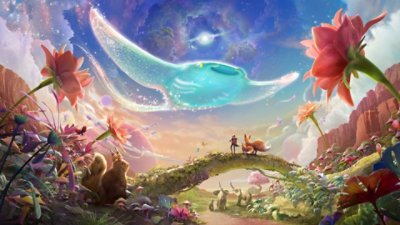 A call for change
A new vision for the metaverse
In the future, the real world and the digital world will blend together, allowing people to live and work seamlessly across physical and virtual spaces. What once seemed like science fiction is quickly coming to life as the metaverse begins to take shape. As companies explore the rapidly evolving possibilities of the technology, some are wondering: Can it be a force for good?
That question is at the heart of one company's mission. Real estate developer MQDC has long focused on innovative residential and mixed-use properties that embrace sustainability, smart design and healthy living. With a brand promise of "for all well-being," the Thai company's projects aim to be more than just places to reside—they are spaces that change the way people live, for the better. Now, MQDC is looking to expand those efforts into the metaverse and hopes to use Web3 technology to bridge the divide between online and offline experiences. By connecting the virtual world to its real-world residential properties and retail spaces using data, digital twin and Internet of Things (IoT) innovations, the company will open the door to enhanced lifestyle and business opportunities.
Rather than focusing on technology alone, however, MQDC wants to put humanity front and center by creating the first "metta-verse"—that is, a metaverse for good that reflects the Thai word ("metta") for generosity and kindness. To that end, the first experience they set out to create was Idyllias, a fictional land of contentment and creativity where every positive action—big or small, real or virtual—has an impact on the well-being of the living world.
But with big ideas come big challenges. For all the imaginative dreams of a world like Idyllias, the project would need to be firmly grounded in reality to succeed. MQDC had collaborated with Accenture on past projects; now, its growing roster of metaverse talent would help MQDC's creative ambitions take off.
When tech meets human ingenuity
Making fantasy a reality
With Idyllias, MQDC aimed to build an experience that could deliver both social impact and business results. The collaboration included scientists, researchers and creators from around the globe; it also drew on Accenture's capabilities in brand management, business development, digital marketing, data analysis to determine operational and financial models that could power the creative vision and developed strategies for how to best reach their target audience of creators, artists, nature enthusiasts and general "life-lovers."
The team focused on establishing Idyllias and the broader MQDC Metaverse as a self-sustaining business. Next was to craft the foundational story and values that would drive the Idyllias landscape, as well as the architecture, branding materials and technology services that would bring it to life. The resulting road map defined the entire ecosystem, including infrastructure, payment system, content development and experience design.
Plans for connected places and spaces within Idyllias would link up with events and activities in real life. For example, at The Forestias, a Bangkok residential development with a presence in Idyllias, people will be able to earn points for behaviors such as recycling and community participation that can then be redeemed to support environmental programs such as coral protection and wildlife initiatives. Featuring a digital twin of the physical property, the Forestias would be the first project that will integrate natural ecosystems with innovative technology for sustainability and combine physical and virtual experiences to enable smart living along with direct-to-avatar commerce and gamification.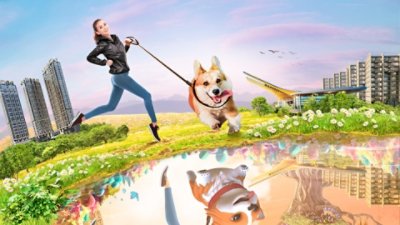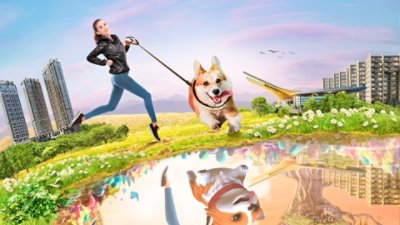 A valuable difference

A world of good, online and offline
The MQDC Metaverse launch event introduced Idyllias and gave people their first glimpse of a "metaverse for good" that focuses on happiness, well-being and positive social impact. Driving Idyllias is a rewards system known as CERIS, through which participants are rewarded for good deeds, kindness and valuable contributions. CERIS—the loving energy that fuels our inner and outer world—can't be bought, only earned through behaviors such as Love-to-earn, Change-to-earn, Recycle-to-earn, Learn-to-earn and Support-to-earn. The resulting CERIS rewards will ultimately be redeemable within the metaverse environment, but also could be used to benefit real-world philanthropic and environmental initiatives. Doing good in Idyllias, then, can be magnified into positive results within the metaverse as well as the offline world.
In anticipation of the launch, users can now access the website and participate in an "Aurascent Ceremony," in which they answer a series of questions to determine their aura characteristics and become official citizens of Idyllias.
With a robust business model in place, the MQDC Metaverse will connect experiences across the physical and digital worlds, while the creative initiative of Idyllias will shape the technology in ways that will have a positive impact on users and society at large.
Meet the team

Husin Adam
Managing Director – Products
LinkedIn
Hubert De Nie
Senior Manager – Strategy & Consulting
LinkedIn
Rama C.N.
Managing Director – Metaverse Continuum Business Group
LinkedIn
Graham Williams
Senior Manager & Principal Consultant – Metaverse Continuum Business Group
LinkedIn
Fay Lee
Associate Manager & Experience Design – Accenture Song
LinkedIn
Chantel Jiang
Management Consultant
LinkedIn