CASE STUDY
Powering an actionable decarbonization roadmap
Helping a petrochemical giant meet its net-zero commitment.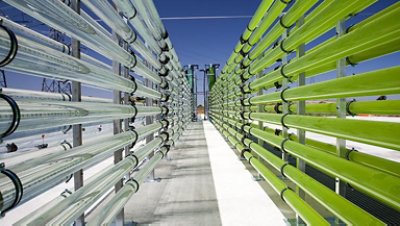 Call for change
Braskem is Latin America's biggest petrochemical company. It is headquartered in São Paulo, Brazil, with more than 40 industrial units spread around the world, and produces polypropylene, polyethylene and poly vinyl chloride (PVC), commodity products at the base of the plastics industry. Braskem's business model today relies on fossil fuels, namely—naphtha (crude oil) and ethane (natural gas)—which makes reducing carbon emissions especially challenging.
Even with the global push to decarbonize energy systems, petrochemicals are likely to account for nearly half the growth in oil demand over the next 30 years. Braskem is in a unique position, however, as it has increased its production of bio-based plastics—those made with carbon from sugarcane rather than fossil fuels—over the last 10 years. The company has also joined the Alliance to End Plastic Waste and is a regular participant in the UN Global Compact.
In 2020, Braskem announced its commitment to reach carbon neutrality by 2050. The company also set an intermediate goal of reducing greenhouse gas (GHG) emissions by 15% by 2030, based on average baseline from 2018-2020. But how?
After early evaluation, Braskem identified a few opportunities to build enterprise-wide resilience and buy-in. For starters, key company officials determined that the program would benefit from ideation across all levels, including closer collaboration between industrial complexes and business units. There was high-level demand for more rigor in the evaluation of carbon abatement initiatives, too—but that agreement would only take Braskem so far.
Fully intent on delivering on its climate commitments, Braskem approached long-time partner Accenture to help the company develop a clear, achievable decarbonization roadmap.
When tech meets human ingenuity
Braskem's Transformation Office and Energy Department outlined a phased approach to engage stakeholders at each of the company's major industrial complexes. These facilities feature large petrochemical plants known as crackers, which process naphtha and ethane under high heat and pressure to produce the building blocks of plastic. Together, these major complexes account for more than 90% of Braskem's scope 1 and scope 2 emissions—about 11 million tons of CO₂ equivalent (tCO2e) per year.
Onboarding a decarbonization roadmap
Phase 1 involved onboarding client stakeholders to the baseline decarbonization roadmap. Accenture facilitated remote onboarding across locations in five Brazilian states (Alagoas, Bahia, Rio de Janeiro, Rio Grande do Sul, and São Paulo), along with Veracruz, Mexico. In addition, Accenture ran two technical tracks (with virtual participation) detailing Environmental, Social and Governance (ESG) concepts, decarbonization levers and the efficacy of competitor programs, and with Braskem co-sponsors answered questions about the company's strategic direction.
Ideating and identifying initiatives
Next, a two-day ideation workshop identified potential decarbonization initiatives applicable to specific complexes, since each featured varying combinations of technologies. Hundreds participated in this pursuit, including Braskem's regional engineers, Accenture's petrochemical experts and a handful of guest suppliers.
Customizing strategies and pathways
During Phases 3 and 4, the team built individualized scenario plans for its six major complexes. These roadmaps outlined the business cases and implementation strategies for as many as 18 proactive decarbonization pathways for the sustainability director and industrial complex directors at each location.
A new Roadmap Prioritization Tool was built with Microsoft Power BI, that consolidates decarbonization data from across Braskem's industrial complexes into a central database. Braskem can now easily pull insights about project maturity or capital expenditure forecasts, and use a Marginal Abatement Cost Curve (MACC) to visualize the cost of any project per ton of carbon emissions reduced.
A valuable difference
At the end of the five-month engagement, the joint team approved more than 160 decarbonization initiatives for Braskem's 2050 net-zero roadmap. Nearly half of those projects are being prioritized today to meet the company's 2030 goals.
One example in Braskem's roadmap is a thermoelectric project in the state of Alagoas. The project is designed to use renewable steam energy sourced from plant biomass to help power the complex—and will involve the management of more than 5,500 hectares of eucalyptus. Braskem expects to generate 900,000 tons of steam per year, reducing greenhouse gas emissions on site by about 50% (or 150,000 tons of CO2) annually. Another initiative is exploring ways to convert excess byproducts into "feedstock." In other words, instead of flaring (a common practice designed to burn excess byproducts), supplemental gas could reenter the plastics production process as a hydrocarbon input, reducing local demand for new naphtha or ethane supply.
Braskem's decarbonization roadmap includes investments in both energy efficiency and energy matrix substitutions, so new solar projects are currently being pursued at industrial complexes in Latin America, Europe and the United States. And to curb scope 2 emissions, Braskem is also sourcing supplemental energy needs from more renewable suppliers.
Based on current projections, Braskem estimates that priority decarbonization projects will together be able to reduce carbon emissions at the company's six major complexes by nearly 30% (based on 2018-2020 averages). That's a dramatic shift in just a few months—inspiring confidence not only for Braskem, but also for corporate decarbonization programs everywhere.
For Braskem, this is just the beginning. The company believes that at some point in the next few years, carbon will enter its profit and loss statements, either as a premium on price or a direct tax. And as the price of carbon goes up, every initiative that reduces emissions—and Braskem has hundreds in the queue—will become more attractive to the business.
Petrochemicals are called a 'hard to abate' industry. But Braskem is willing to do the hard work. Our science-based sustainability and decarbonization roadmap will set a new standard for the sector.
Celso Procknor Filho / Transformation Officer & Innovation Management – Braskem