Pivoting from a non-profit to a commercial venture
A social mission to increase financial fitness
Kandoor, an initiative of Dutch pension provider APG, is on a social mission to help Dutch citizens become more financially fit. Thanks to the efforts of many volunteer financial experts, a smart chatbot, and curated blog content, Kandoor helps people every day to learn more about their money and financial future.
Whether you retire, get fired, get divorced, or find a new job, Kandoor believes that everyone is entitled to good answers about money matters; for this reason, users can freely access Kandoor's digital platform and anonymously ask their financial questions, ranging from pension to tax and debt. In recent years, the reach of Kandoor has grown to over 1.5 million visits and from a few hundred questions asked per year to over 500.000. While operations are funded by APG, this success brought a promising opportunity to unlock business value and triggered a strategic discussion on what the future of Kandoor should look like. Hence, APG and Accenture Interactive teamed up to jointly answer the following question:
"How might Kandoor unlock (business) value and achieve further growth?"
A 100-day innovation journey
APG and Accenture Interactive embarked on a 100-day immersive journey to explore, create and validate new value propositions, business models and revenue streams. Based on a design thinking and lean-startup approach, Accenture Interactive leveraged the explore-exploit innovation framework to complete a 7-week discovery phase and a 12-week validation phase.
The 7-week discovery phase
A discovery phase was set out to analyze the as-is state and to explore new business models. This comprised activities such as mapping macro trends, analyzing the business ecosystem, conducting stakeholder interviews, innovation scouting and SWOT analysis of the Kandoor business model.
Based on the insights captured, the team generated a long-list of 20 different value propositions. This was narrowed down into short-list of 4 high-potential value propositions. For each of these propositions, a business prototype was created to validate customer interest and willingness to pay with end users. Technical feasibility was examined, while discovery-driven planning led to estimations of opportunity and market size.
The 12-week validation phase
During the validation phase, the proposition with the most potential on the short-list was tested. To solidify customer interest and willingness to pay, fake sale landing pages were built, and A/B tests were performed. In addition to these experiments, the team held surveys and interviews with both end users and volunteer guides to examine desirability of the proposition. A detailed business case was developed to validate profitability, and proof of concepts were built to support feasibility of the business models.
Working together as a single team, Accenture Interactive and APG were able to ideate, shape and validate new ways to unlock value for Kandoor. Despite being restricted to virtual collaboration during the pandemic, the team was able to create a fully transparent and open environment for co-creation. Virtual collaboration tools helped to sustain high performance, contributing to a successful collaboration between both teams.
"What contributed greatly to the project's success is that we had a multidisciplinary team from both Kandoor and Accenture Interactive in place. This joint team made it possible to assess the opportunity through all innovation lenses: Desirability, Feasibility and Viability. This significantly helped the decision-making process in how to move forward."
– Pieter van Schaijck, Engagement Lead
How Accenture Interactive tackled challenges
Kandoor and Accenture Interactive talk about the challenges, how Accenture Interactive helped tackling these obstacles, and what their biggest takeaway from this experience is.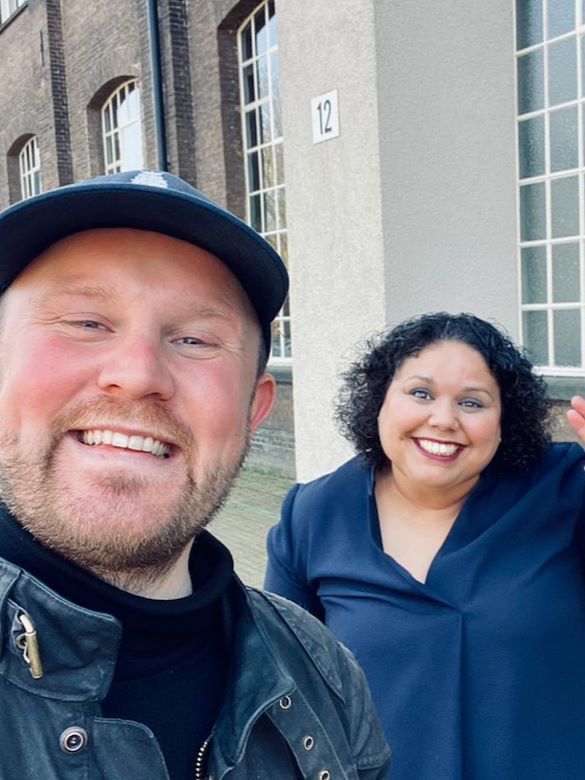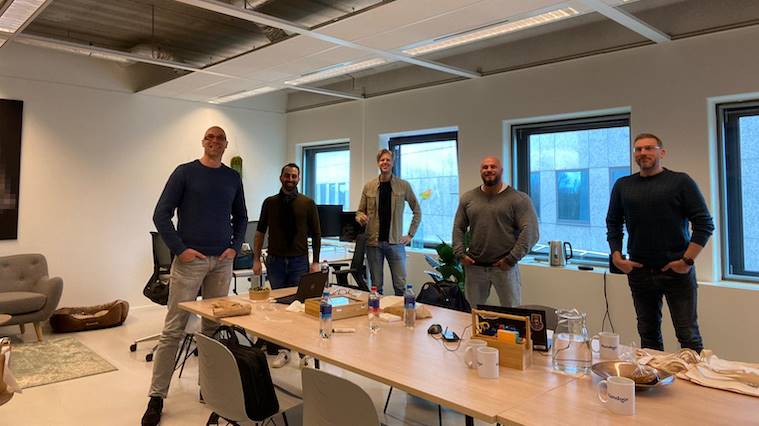 Empowering Kandoor to continue work on its social mission
With more than 20 identified value propositions, and the best one selected for further validation, APG acquired new insights in choosing a strategic direction for its investment decision. In 100 days, Accenture Interactive helped APG to define a future-proof business model for Kandoor. Through opportunity discovery and thorough validation, the team proved new ways to unlock business value and achieve further growth.
Evidence was supported by experiments and interviews to validate desirability, technical proof of concepts and an organizational feasibility study to prove feasibility, and a detailed business case to underline viability. To support Kandoor on the recommended strategic direction, Accenture Interactive provided the tools, roadmap and insights necessary to continue work on its mission to help Dutch citizens become more financially fit.
Growth Mindset + Approach + Hyper-collaboration = Shared Success
Not only did the collaboration between APG and Accenture Interactive bring invaluable insights, it also brought the following learnings to the team:
Create a team culture based on openness and transparency as it is fundamental to create a positive team spirit
Trust the approach and have confidence in the process as success is dependent on the ability to work together and have trust in each other's capabilities
Have a growth mindset to reach innovative solutions by seeing whitespace and thinking big, rather than being focused on the boundaries
Ensure that roles are fluid as this helps in dealing better with short deadlines and results in a more productive collaboration