RESEARCH REPORT
The benefits of supply chain visibility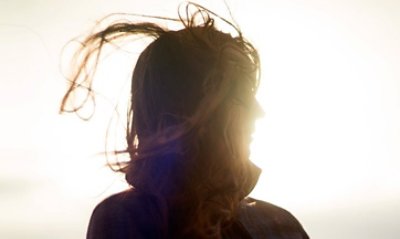 In brief
Intelligent visibility—a combination of structural and dynamic visibility—is a cost-effective way to build focused supply chain resilience.
Our new research shows companies need to ace supply chain visibility across two dimensions: structural and dynamic.
It highlights that companies with greater visibility are more likely to maintain revenue, profit, and share price performance during disruption.
If there's one key lesson businesses have learned over the past few years, it is that supply chains need to be much more resilient. But the answer doesn't lie in simply holding more inventory and building redundant capacity—both of which increase costs. Instead, there's a cost-effective way to create a more resilient supply chain with visibility, called "intelligent visibility." Intelligent visibility is a capability that is a combination of structural and dynamic visibility supported by analytical techniques and artificial intelligence.
Each of the two types of intelligent supply chain visibility has its own characteristics and benefits.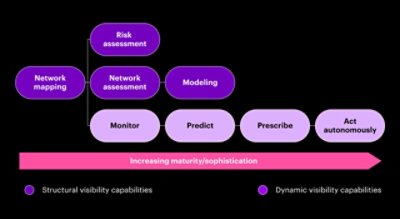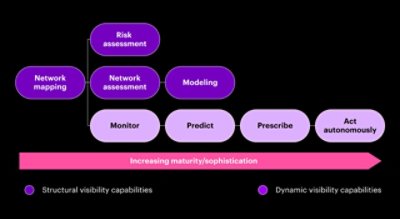 Structural visibility: What does your supply chain look like?
Using structural visibility, companies can get a snapshot of their operations at a point in time or over a certain period. It helps them uncover hidden issues and understand such things as:
Where their suppliers are
Where their points of manufacturing are
What logistics routes they use, including those of their partners
Interrelationships across the broader supply chain network
Potential supply chain risks and weaknesses
Dynamic visibility: What's happening right now?
A company can monitor and respond to events in real time with dynamic visibility. It's a progression of increasingly mature capabilities that help companies see:
Where products are across the supply chain
How plants and warehouses are running
When and where disruptions are occurring
What disruptions are affecting, and how
How are companies using the different types of visibility?
Intelligent visibility gives companies a deeper view into the extended supply chain. The insights help them react faster and make better fact-based decisions around how to manage supply chain disruptions and where to focus investments. In fact, Accenture research has found a strong correlation between visibility and resilience. As part of our research, we interviewed 30 leading supply chain executives. Among these companies, those with greater supply chain visibility tended to be more resilient. Past disruptions had no impact on their revenue, profitability and share price performance. What's more, we found that a company doesn't need perfect visibility to be more resilient. Often, all that is required is visibility into select product lines, customers or suppliers. As one executive we talked to put it:
It's about certain moments, and also about time, money, and resources.
Do we want to prepare for every possible scenario? No, we don't. But we do want to prepare for the most, let's say, [obvious risks] that we face in the business.
Consumer Packaged Goods Executive
Our research also discovered that companies are at different maturity stages of supply chain visibility. Most of the companies researched have an advanced level of structural visibility. They regularly use network mapping, classic risk management and network simulation/optimization/modeling. But executives said structural visibility is often limited to certain suppliers as opposed to their entire supply base.
While their structural visibility may be relatively mature, their dynamic visibility capabilities are not. Most of the executives we talked to reported they are strong in the first two stages: monitoring and predicting. Only about 40% said they use data prescriptively. And almost all companies are unable to execute autonomously.
We have more than 10,000 suppliers and a hundred million parts. So, we just focus predictive visibility on strategic parts. We are not 100% focused on every commodity or part.
The bottom line is that both types of visibility are essential. Combined, they help companies see where they might be vulnerable to disruption and prepare for or bounce back quickly from a crisis.
90
regularly perform classic risk management
77
perform network simulation/ optimization/ modeling
Carving a path to resiliency
sIf you want to help your company drive greater supply chain resiliency with visibility, here are four key takeaways from our research that can help you on your journey:

When it comes to resiliency, visibility delivers.
Companies with greater visibility are better positioned to weather all kinds of disruptions.
Good enough is, usually, good enough.
Full visibility across the supply chain isn't necessary, or economically feasible. Focus on the really important areas of the business.
Structural visibility is a requirement.
Every company should, with the help of digital twins, have the basics in place.
Advanced dynamic visibility should be the target.
Predictive visibility and autonomous execution, achieved with a sophisticated control tower, are the keys to maximizing resiliency.
Supply chain executives should embrace intelligent visibility to make their operations transparent and their supply chain resilient. Gaining full visibility into the supply will help them avoid excess costs, inefficiencies, and complexity to improve their bottom line.
Download our full report to know more about the different types of visibility. Also, find out what the executives we spoke to had to say about how their companies approach supply chain visibility and what it means for their business.
Frequently asked questions