CASE STUDY
Change that's more than skin deep
How Shiseido is using digital to create new beauty experiences.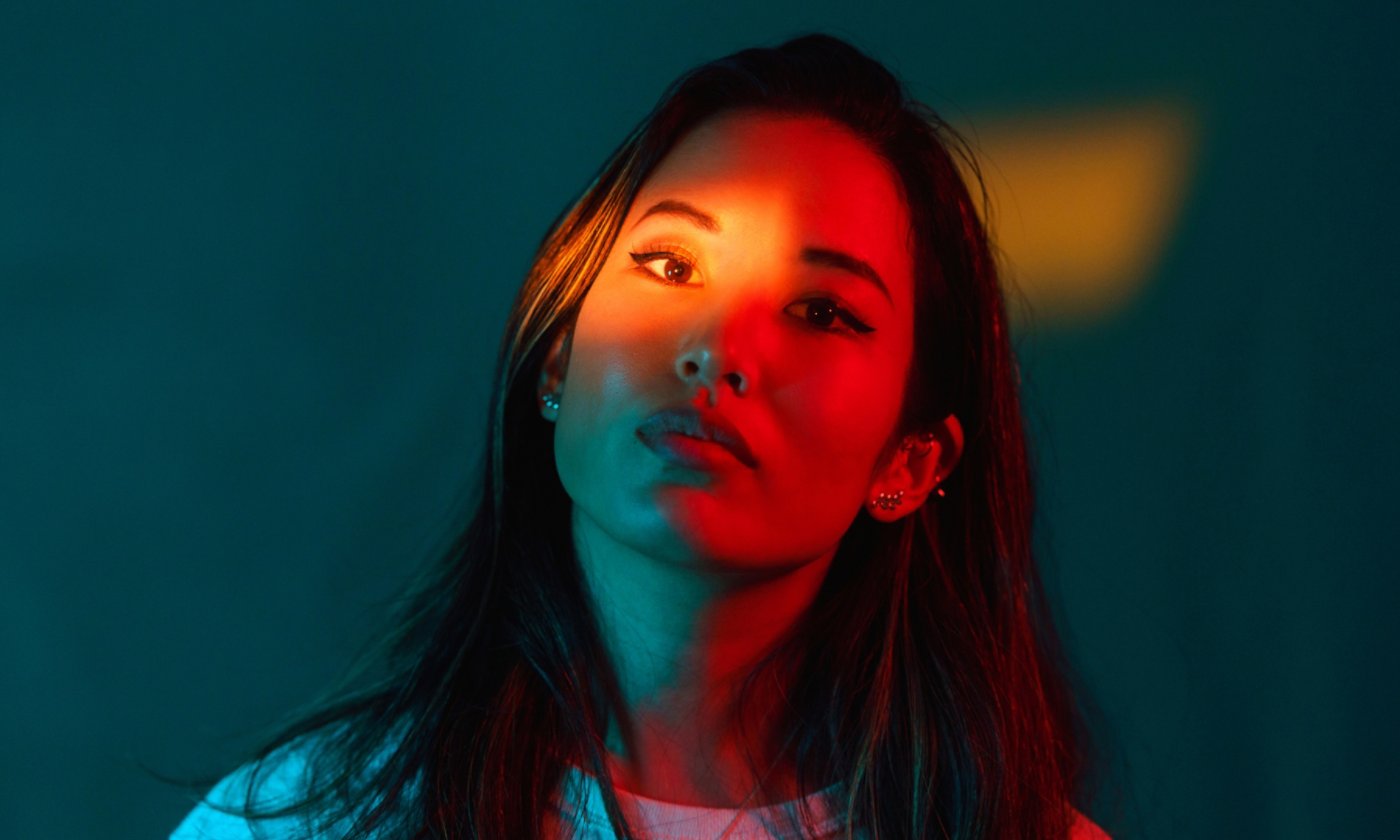 Call for change
Finding beauty in every beholder
A quick browse through any store—be it online or offline, anywhere in the world—shows just how competitive the luxury skincare and beauty market is. How can shoppers choose between brands? The difference between offerings most often lies in the customer experience.

Shiseido, Asia's top skincare and beauty company, decided to shift its mid- to long-term management strategy to an initiative called "WIN 2023 and Beyond." The goal? To transform into a personal beauty and wellness company by 2030. Shiseido believes that creating a personalized, healthy beauty experience for every individual customer will illuminate the path to becoming the world's number-one beauty brand.
Shiseido knew that technology could help create the foundation for deep, personal relationships with an increasing number of long-term, loyal customers. And because consumer needs and styles change over time, the tech would need to be flexible: The company wanted to be sure that it was matching and offering the right products and content to the right consumers through the right channels at the right time. Shiseido also wanted to be certain that new technology could strengthen the brand experience. However, if people's preferences change on an individual, regional or demographic level, Shiseido wanted to be sure it could keep up with and even anticipate their needs.
Shiseido and Accenture formed a strategic partnership in May 2021 and started a joint venture called Shiseido Interactive Beauty in July 2021. The aim was to accelerate Shiseido's digital transformation using AI, data analysis, automation, service design and digital marketing, all to provide an exceptional, personalized customer experience. Shiseido and Accenture also sought to develop the IT infrastructure and a program for nurturing digital talent to support the broader transformation.

We are not merely commercially connected with Accenture. Our values are aligned, which is why we are confident in establishing Shiseido Interactive Beauty, and we look forward to a significant global business and partnership with Accenture to achieve our goal of becoming a "personal wellness company" by 2030.
Masahiko Uotani / Representative Director, Chairman and CEO
When tech meets human ingenuity
A digital revitalization
To start, the team had to learn more about Shiseido's customers. The company already had face-to-face contact with customers in retail environments, with 9,000 beauty consultants in Japan alone (the company operates in approximately 120 countries and regions worldwide). While beauty consultants are skilled at matching customers' unique skin profiles to the most suitable products, it's another thing entirely to integrate that hands-on retail interaction with the online shopping experience. Add to that the difficulties of personal interaction presented by COVID-19, as well as customers' changing needs, and creating a seamless online-offline experience was daunting.
The first step was to begin using customers' profile data to deliver content optimized for each individual customer through social media and other channels.
Continuing this digital focus, Shiseido began developing online seminars, web counseling, omnichannel beauty consultations, and using social channels to drive customers to department stores to try new simulation and AR-based product-advice technologies. Critically, these platforms give beauty consultants the ability to connect and engage with consumers more flexibly.
To support all these enhanced experiences, the team commenced a long-term makeover, with the transformation focusing on four key areas:
Data-driven CRM enhancement: The team streamlined marketing investments through customer analysis using analytics. Customer histories, such as online or in-store skin assessments, all were accumulated into a single database. With this information, Shiseido could begin using AI to provide insights that drive personalized services at various touchpoints. In other words, this gave customers the ability to access a digital menu of beauty counseling and lessons, with flexible time and location options.


E-commerce: Accenture had supported Shiseido's e-commerce operations in Japan and globally in the past, particularly when the need for site content increased along with a more robust CRM system and a rise in repeat orders. Using SynOps, Accenture's operations improvement system, the team boosted the efficiency and sophistication of e-commerce operations as well as near-shore/off-shore operations. The cost of e-commerce operations dropped significantly, and operational efficiencies freed up Shiseido's people to focus on more strategic tasks aimed at enhancing the customer experience.


Cloud: To standardize and unify business processes worldwide, Shiseido is expanding IT functions and rebuilding a flexible and speedy system infrastructure in the cloud. Shiseido is improving the efficiency of its IT investments and renovating its core business processes, including the visualization of globally common management information using data, accelerated closing of accounts, advanced inventory management, faster business decisions, and supply and demand management on a global level.


Talent Development: To respond to customers quickly and flexibly, Shiseido needed to bring digital response and IT system construction in house. So, Shiseido developed a plan to define the skills needed by the workforce, and will provide the critical digital and IT training required for future success. A total of 30 skill sets—16 in the IT domain, 14 in the digital domain—were defined, with a skills assessment conducted of all employees. Essentially, the team was able to draw a direct line from effective tech assessments all the way through to customers' thorough skincare consultations.
Accenture's services cover a wide range of areas, from upstream consulting to downstream operations and maintenance, as well as digital marketing, and also includes Droga5, one of the world's most innovative and influential creative agencies. In establishing Shiseido Interactive Beauty, we wanted to leverage Accenture's various resources as part of a company-wide partnership.
Atsunori Takano / Representative of Shiseido Interactive Beauty Company, Limited / Chief Information Technology Officer at Shiseido
A valuable difference
Change that will glow with pride
The path to creating long-term, loyal Shiseido customers is proving to be wrinkle-free—purchases by repeat customers have already increased in Japan, and sales through the e-commerce channel are also growing. The foundation for a new marketing model is now in place.
In the long term, IT transformation will contribute to the realization of value creation by improving inventory management and forecasting accuracy, as well as to realize Shiseido's operating income target through IT cost reduction.
But it is the employees who are making the biggest changes. The move to enhance their digital skills continues apace, and more than 250 people have completed the digital skills assessment and training through the talent development program developed and provided by Accenture.
All these changes are supporting the acceleration of Shiseido's shift to a digital business model, as well as the aim to become a personal beauty and wellness company. But this is only the beginning: Accenture will continue to collaborate with Shiseido across customer experience, personalization, marketing, data utilization, AI, analytics, business innovation, IT and human resource development.
The elevated experience that customers will enjoy into the future will touch every surface-level interaction—but the real beauty of Shiseido's transformation and innovation has come from within.
Accenture is the largest SAP partner to offer services entirely designed to help large enterprises across industries easily plan, implement and manage deployments of RISE with SAP in the cloud. This results in improved security, compliance and reduced total cost of ownership. Organizations can now pivot from 'Run' state operations to 'Optimize and Transform'.
When it comes to our technology landscape, we invest in digital capabilities that set us apart from our competitors, leveraging AI and predictive analytics to unearth smarter and more sustainable ways to operate. We are moving beyond mere transformation to reinvent our organization from the ground up.
And having charted this journey ourselves, we now have the map for others.
Meet the team
Eli Lambert
Managing Director – Global IT, Finance Platforms
LinkedIn
Michalene Schechter
Director – Global IT, SAP Platform Architecture
LinkedIn
Abdel Altabarani
Director – Global IT, Finance Platforms
LinkedIn
David Pereles
Managing Director – SAP Technology for Talent and HR North America