Research Report
Unlocking the value of women in semiconductor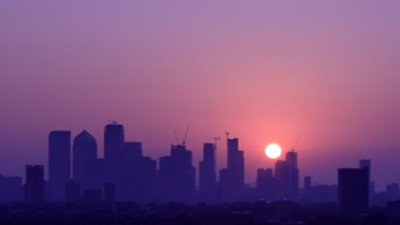 In brief
Accenture and GSA partner on research to explore leading practices, identify areas of improvement and provide actions to boost gender diversity.
The research identifies leading practices for recruitment, retention and career advancement, and points to the underrepresentation of women.
Increased representation of women in the workforce drives better business outcomes for companies.
The Gender Parity study measured the male and female representation in board and executive positions in public and private semiconductor companies.
The semiconductor industry has more recognition than ever due to global events such as the chip shortage, government initiatives including the CHIPS Act, and the vital role semiconductor devices play in our everyday lives. Leading semiconductor companies have been placing big bets on domestic investment of semiconductor manufacturing. According to SEMI, semiconductor manufacturers worldwide are forecasted to expand 300mm fab capacity at a nearly 10% compound average growth rate from 2022 to 2025. This type of investment and the corresponding need to hire thousands of engineers and other technical workers amid a labor shortage represents a weighty opportunity to fill these roles with diverse talent. Specifically, it is an opportunity for women to fulfill these roles and a clear opportunity for companies to help narrow the existing and pervasive gender gap and unlock the value that women can provide.
According to the latest 2022 Semiconductor Gender Parity Study from the Global Semiconductor Alliance (GSA), which highlights present-day leadership diversity (or lack thereof), much work still needs to be done to help close the gender gap.
Gaining insight into the semiconductor industry

The GSA and Accenture study, "GSA: Women in Semiconductor Industry 2022," was designed to help educate audiences on the current status along with practices to decrease the gender gap. To understand the current state of the women in the semiconductor industry, the GSA and Accenture conducted its annual survey of women in the semiconductor industry, interviewed industry executives and tapped into Accenture research to measure statistics on gender representation throughout all functions and ranks. 
Exploring the survey
The survey focused on 3 key topics and offered supporting statistics and recommendations for changes in the areas of:
Recruitment of women
Retaining women in the semiconductor industry
Advancing the careers of women
2030
Intel has a recruitment goal of hiring at least 30% women for technical entry-level roles and increase representation of women in technical roles by 40% through programs and initiatives by 2030.
150M
CHIPS Act funding applicants receiving more than $150 million will be required to submit plans to offer affordable, accessible, reliable and high-quality childcare. 
100%
AMD has a goal of 100% of their women in development programs and encourage participation in at least one employee resource group to share interests, backgrounds, and guidance around their careers.
If we are going to become a trillion-dollar industry, we cannot ignore half the population.
— JODI SHELTON, Co-Founder & CEO of GSA
State of the Market
The need for innovation-focused talent in semiconductor is just as dire as the need for chips today, and women represent a significant opportunity to provide that talent. However, building a pipeline for recruitment continues to be the largest challenge. If companies can recruit, retain and advance more women to the industry, they will discover significant benefits.
Better financial performance
1/3 of companies with diverse leadership teams exceed financial goals, and more gender-diverse organizations outperform their counterparts by 50%.


Higher rates of return on venture capital investment
Founder teams with women are more likely to exit and have a higher internal rate of return (IRR).


More effective teaming and collaboration
Women have skills such as multi-tasking, better communication and presentation skills and ability to motivate; all ideal for collaborative workplaces.


Workforce continuity
Women tend to stay longer than male counterparts, particularly in leadership roles. Longevity can ensure consistency with training and development.​
The time has come for the industry to make significant progress and build a new-age model of gender diversity for generations to come. This represents not only an opportunity for companies to unlock the value women can bring to their organizations, but it also helps women secure more jobs and rise through the ranks in ways that were not possible in the past.