CASE STUDY
On the fast track to success
Formula 1® revs up fan engagement.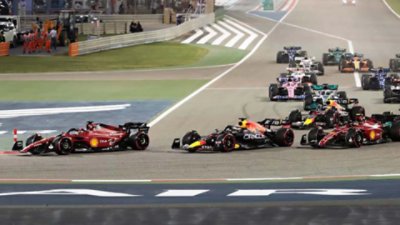 Call for change
Formula 1® is the world's most prestigious motor racing championship, with millions of fans across the globe.
While many fans attend races in person, until recently the only other option has been watching the coverage on broadcast TV—giving fans a thrilling experience, but not a personalised one.
Formula 1 wanted to let fans get closer to the action. It decided to launch a digital offering that would empower them to tailor their viewing experiences.
A digital platform would enable Formula 1 to build direct relationships with fans, gain insights into their behaviour and create a new revenue stream.
 
With Accenture's support, we've built a whole new F1®TV platform that helps us to reliably and quickly deliver great content to a much higher number of fans.
Ross Brawn / Managing Director, Motorsports at Formula 1
When tech meets human ingenuity
Formula 1 partnered with Accenture Industry X to relaunch F1® TV, a cloud-based multi-platform video experience.
Based on Accenture Video Solution, the new F1 TV service lets viewers tailor their experience by seamlessly switching between live streams from track-side and on-board cameras. The intelligent platform features AI-generated, real-time subtitles in multiple languages, supporting the global fanbase.
We delivered the solution in partnership with Amazon Web Services. A cloud-first approach enables global video distribution at scale and supports peaks in demand on race weekends.
Following a successful launch, our global team will operate the platform continuously for three years.
A valuable difference
The new F1 TV service brings fans across the globe into the heart of the action. Outstripping subscriber expectations nearly threefold.
The platform is helping Formula 1 build closer relationships with existing fans while attracting a younger and more diverse audience. Over time, it will deliver deep insights into viewing behaviour, which Formula 1 can harness as it evolves the platform.
The new F1 TV service is a real gamechanger: it's opened up a new business model and revenue stream to help keep this historic competition thriving long into the future.
Disclaimer: The F1 logo, FORMULA 1, F1, GRAND PRIX and related marks are trademarks of Formula One Licensing BV, a Formula 1 company. All rights reserved.