We live in two parallel realities, one of atoms and one of bits.
When we shop, we either go into a store or pull up a webpage. We work remotely or in person. We collaborate with people and computers, but usually not at the same time. Transitioning between them can be challenging, confusing or impossible.
That's all changing. The next wave of business transformation will shift from building isolated digital capabilities to creating the foundations of a new reality—a shared reality that seamlessly combines our physical lives of atoms and our digital ones of bits. The goal is not incremental improvement, but a step change. The true value of this convergence is in creating something fundamentally new. Look at generative AI – many people are using it to generate purely digital images and content, but we already see how it will shape the future of science, enterprise data, how we design and manufacture products, and so much more.

97%
of Ireland executives agree that convergence of digital and physical worlds will transform their industry over the next decade.​

60%
Ireland business leaders say that one of the key focus areas is to scale up dedicated resources in AI over the next 3-5 years. ​
For years the guiding pillar of enterprise innovation has been taking processes, even whole parts of the organisation, and digitising them. And while we've built a rich and meaningful digital world, we haven't really reconciled it with the physical one.
In our Technology Vision last year, we called out the Metaverse Continuum as the next big step after digital transformation. The metaverse is a watershed moment for the convergence of atoms and bits, accelerating the path to a singular shared reality.
We've arrived at an exciting frontier of technology innovation for businesses, one where we're not just digitising but putting that digital foundation to work. But it's also critical to realise that while metaverse, digital twins, augmented reality and robotics are powerful ways to get started, they're just the beginning. Fusing digital and physical is not only generating new products and services; it's the force behind a new era of scientific research. Leaders are creating the next set of tools and disruptions to rewrite how the world works. And what's become clear is that when atoms and bits collide, truly new possibilities emerge.
Technology Vision 2023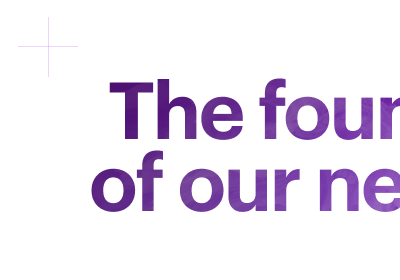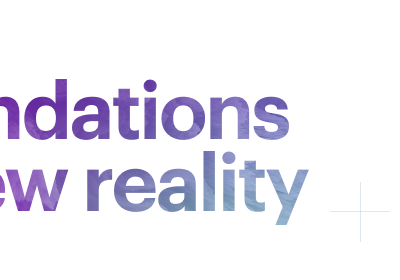 This year's Technology Vision explores four tech trends that are shaping the future where atoms meet bits.
Digital identity
ID for everyone
and everything
Digital Identity
Identity is a catalyst of this next generation of innovation. Old models of identity are standing in the way of our biggest technological ambitions, while emerging forms of digital ID are finally breaking down the walls that divide enterprises and people's physical and digital lives.
The big picture
Digital identity is quietly catalysing the next generation of technology disruption, and the world's leading innovators are responding.
Today's efforts will directly shape tomorrow's most innovative businesses. And while digital identity may seem in the CIO's or CTO's purview, it underpins many of the C-suite's greatest business ambitions.
Early innovators are finding that digital identity isn't just about shoring up oversights of the past, but future-proofing the enterprise for dramatically different data sharing and ownership. The concept of a trusted, portable digital identity disrupts many of the conventions we've come to accept.
The UN calls for the creation of a legal ID for all people by 2030 as part of its Sustainable Development Goals, so it's no surprise that governments around the world are beginning to make digital identity a top priority. Businesses may soon be required to follow suit to integrate with state-level programs.
If it isn't already, digital identity should be on your innovation agenda.

73%​ Ireland leaders see digital identity as no longer just a technical issue and now see it as becoming a strategic business imperative for their organisations.
Establishing core digital identities
Consider two categories: core identity, like a national ID, and functional identity, like a driver's license number that proves someone's legality to drive.
We often take functional pieces of information intended for a specific purpose and use them as core identities. For example, phone numbers are functional pieces of contact information. Yet, they're the gateway to our digital lives, such that they're being used like core identifiers—and now we're seeing the consequences. In one attack, called SIM swapping, hackers convince mobile carriers to reroute a target's phone traffic to a new SIM card. At that point, any information sent to the target number is received by the attacker instead.
As we're reimagining the relationship between our digital and physical lives, we want to avoid past mistakes, chief among them that the internet wasn't designed with protecting digital identity in mind. But leading innovators are creating this base layer of identity and forging solutions that will become our new on-ramp to the web.
Already, digitally born core identities are starting to emerge, spearheaded by governments, public-private partnerships, and grassroots efforts.
An increasingly popular approach has been to create decentralised, or distributed, platforms. These efforts, sometimes known as Self-Sovereign Identity (SSI), are based on blockchain and distributed ledger technology; validation relies on consensus mechanisms from multiple parties.
The advantages to distributed approaches are enhanced safety, security, and trust—but the nature of decentralisation leaves things harder to build for purpose. Usability, interoperability and fears over account recovery are challenges that can hurt adoption.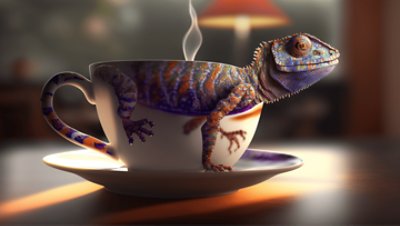 Reimagining the basic functions
of identity
Parallel to the effort to introduce core digital identity is an equally large push to rethink the function of those identities: how we create and associate data about them, how that data is shared and managed, and the balance of ownership across the ecosystem.
For example, Permission.io and Starbucks are leveraging tokenisation to innovate around identity. Tokenisation is the process of taking a "thing" (physical, digital, unique or not) and creating an associated digital asset, often stored on a blockchain. These examples show how identity innovation isn't limited to people—Starbucks and Permission.io are tokenising loyalty and attention.
Soon enough, every business will be forced to think about identity and data differently. Because of privacy changes instituted by Apple and Google, for instance, enterprises may no longer have access to the third-party and consumer data they currently rely on. The trickle-down effect could be massive.
And while consumers often welcome these changes, enterprises are understandably nervous.
As we shift toward a consent- and value-based data ecosystem (rather than the track-and-surveil one that exists today), businesses need to be prepared for data pipeline disruptions. But technology is only half the solution. Leaders need to ask themselves how they'll gain—and legally maintain—access to people's data…when the people own it.
The bottom line
Enterprises that rise to the challenge will enjoy enhanced security and renewed confidence with their customers and partners. Most importantly, they'll have a head start on the future and push us ever closer to a better web—and a better world.
Your data, my data, our data
Why transparency will become your most precious resource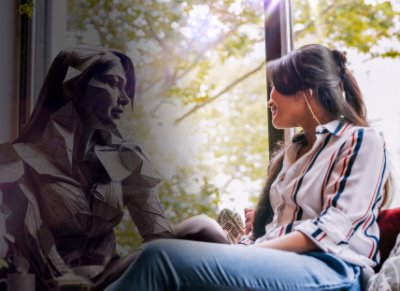 Your Data, My Data, Our Data
Transparency will be a precious resource for businesses looking to pioneer these changes. Supply and demand for data among all enterprise stakeholders is dramatically increasing. Leaders have an unprecedented opportunity to build trust with partners and customers by proactively becoming more transparent—or risk having someone else do it for them.
The big picture
In the past, people relied on word of mouth or an expert guidebook to decide where to eat. Then, in 2005, Toptable changed everything with its digital table booking and customer review site.
Diners always had opinions, they just weren't recorded or accessible. What Toptable (acquired by OpenTable in 2010) did was create a window of transparency: a clear, detailed and expansive view into a piece of the world around us.
Data provides insights into business processes, consumers, market shifts, investments, corporate leaders and entire industries. With greater lines of sight into their businesses, companies have established a new expectation: People want to see the data now, too.
We're moving from scarce (or secret) data to data that is systematically quantified and available—which puts enterprises in a difficult position. First, most corporate data architectures aren't built to handle this level of transparency. Even as many have actualised data strategies, they're still not fully tapping into the data at their fingertips.
Second, regardless of whether your data architecture is leading edge, your strategies in a world of plentiful data need to change, too. It's not enough to have the data—you need to be set up to act on and share its insights.
Lastly, you'll need to update your branding strategy, because once this kind of data exists, you can't assume that it won't get out. Increasingly, when companies don't take the helm, third parties will.

86%​ Ireland business executives agree data transparency is now becoming a competitive differentiator.
Transparency is in, opacity is out
This is a generation-defining moment. Your enterprise can seize these benefits and better manage data disclosures by opening windows of transparency. But to do so, you'll need to look at your entire data life cycle, rethinking what data you collect and how you collect it; looking at your data management approach and how might it fall short; and reassessing how you use data, who has access to it and what business functions you want from it.
But data alone isn't enough. The availability of the data is key. That's where communications technologies come into play. The ability to transmit data is dramatically improving—over long distances, to places previously unconnected and in nearly real time.
Data and connectivity generate the conditions for transparency—but don't guarantee success. An underlying issue is that data within enterprises is often siloed: According to the Accenture Technology Vision survey, 56% of respondents named the lack of integration between data sources as a top challenge. If you're already struggling with massive amounts of data, then it will surely buckle under the greater data load on the horizon.
Fortunately, two emerging strategies, data mesh and data fabric, could revamp your enterprise. They each have unique benefits and differences but both streamline and de-silo data architectures.
An open mindset
Businesses need to shift their mindsets toward embracing transparency, revisit how they calculate risk and think multidimensionally about the value of their data.
Does it mean you should share all your data all the time? No, data must be collected and used responsibly—privacy and confidentiality must come first. But companies shouldn't be overly conservative, since sharing comes with valuable gains for businesses' internal operations, customers and the public. For instance, you'll see more clearly the gears that make your business turn. That clarity brings problems or inefficiencies to light, which can then pave the way to solutions.
Opening up more transparency can help enterprises revitalise and enhance existing customer relationships—and secure new ones. Now, when trust is top of mind for consumers, the value of transparency cannot be overstated. Approach these new data demands head on, and you'll build a trusted relationship with customers. Data about customers has long been valuable to the enterprise—now it's time to make it valuable to customers as well.
Whether companies are looking to improve their operational efficiency, transform their relationship with customers or take part in solving some of the world's most challenging information-related problems, this new approach around data is key.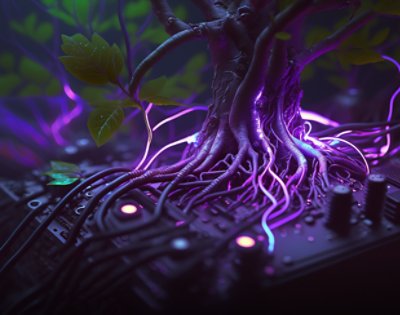 The bottom line
Windows of Transparency are coming, whether you're opening them or not. Companies can seize this moment and find ways to take advantage of the changing data ecosystem—or resist them and miss big opportunities.
Everyone is demanding greater insight into your business and industry. If you don't meet those demands, someone else will.
Generalising AI
The radical edges—and possibilities—of intelligence
Generalizing AI
A new category of AI—including generative AI, large language models and foundation models—is becoming table stakes for any business operating in tomorrow's market. With the sheer volume of data and insights needed to drive solutions for the problems enterprises face, business leaders will need to lean on the full capabilities of next-generation AI.
The big picture
When OpenAI revealed ChatGPT in late 2022, people clambered to test it. They asked complicated questions, requested poems and got precisely what they wanted: in one case, instructions for removing a peanut butter sandwich from a VCR written in the style of the King James Bible.
And before ChatGPT, the internet was flooded with AI-generated art. Text-to-image generators like Stability AI's Stable Diffusion and OpenAI's DALL-E 2 stunned people by responding to written prompts with photorealistic images.
This generated content is part of one of the biggest step changes in the history of AI: the introduction of pretrained models with remarkable task adaptability.
It began with a landmark innovation in AI model architecture by Google researchers in 2017. Since then, tech companies and researchers have been supersizing AI by increasing the sizes of models and training sets. The result? Powerful pretrained models, often called "foundation models," that offer unprecedented adaptability within the domains they're trained on.
With foundation models, businesses can start to approach many tasks and challenges differently, shifting focus from building their own AI to learning to build with AI.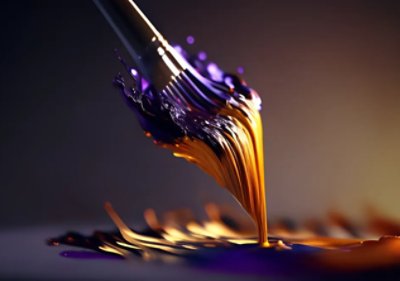 A foundation for intelligence breakthroughs
OpenAI's GPT-3, released in 2020, was the largest language model in the world. It taught itself to perform tasks it had never been trained on and outperformed models that were trained on those tasks. Since then, companies like Google, Microsoft, and Meta have created their own large language models.
To define this new class of AI, researchers from the Stanford Institute for Human-Centered Artificial Intelligence coined the term "foundation model." They generally defined them as large AI models trained on a vast quantity of data with significant downstream task adaptability.
Some are working to expand foundation models beyond language and images to include more data modalities. Meta, for instance, developed a model that learned the "language of protein" and accelerated protein structure predictions by up to sixtyfold.
Many efforts are underway to make building and deploying foundation models easier. Rapidly growing compute requirements—and the associated costs and expertise needed to handle this scale—are the biggest barriers today. And even after a model is trained, it's expensive to run and host its downstream variations.
An AI-led transformation in work and life
The question for businesses isn't whether these models will impact their industry, but how.
Foundation models have the potential to transform human-AI interaction. Some are calling ChatGPT the future of search-and-knowledge retrieval. It can write poems and essays, debug code and answer complicated questions because it's trained on billions of online examples. And it remembers previous conversations, so it can revise or elaborate on responses, making human-machine communication more sophisticated and natural.
Foundation models are also opening the door to new AI applications and services that were difficult or impossible to build before. Lack of training data is a major issue for most organisations. But pretrained foundation models may help circumvent this limitation.
Multimodal foundation models are also pushing the envelope. What will we be able to do when multimodal models connect text, sound, image, video, 3D spatial data, sensor data, environmental data and more? A piece of industrial equipment, for instance, might use an AI system to translate data from dozens of sensors into a repair procedure for a mechanic.
Organisations that have built pretrained foundation models are making them available via open-source channels or via paid access through APIs.
To construct a strategy around foundation models, you must first understand their best use cases. Some AI applications work with data types that no foundation model can handle yet. And others are still better served by narrow AI, which is trained for a specific task. What's more, bias in foundation models is a common concern due to homogenisation and the fact that many are trained on large online datasets.
Even with natural language offering an easy-to-use interface, some software engineering knowledge is needed to successfully build applications around foundation models. Companies without those skill sets can still benefit from the technology, though. In the wake of OpenAI and others turning their models into platforms, a wave of companies have started offering new B2B products and services.
Eventually, AI operations will shift from building models to building on top of models. Talent with the skills to take foundation models, adapt them to business needs and integrate them into applications will become increasingly important.

99%​ Almost all Ireland business leaders agree advancements in generative AI such as GPT-3 are ushering in a new era of enterprise intelligence. ​
The bottom line
The arrival of foundation models is one of the biggest changes in AI history—no enterprise can ignore them. Already, companies can use models available today to experiment and build novel applications; as the technology advances, the opportunities will only multiply.
Our forever frontier
The big bang of computing and science
Our forever frontier
The feedback loop between science and technology is getting faster, with each accelerating the advancement of the other, in ways that are beginning to unlock solutions to the world's grand challenges.
The big picture
The relationship between science and technology is a bidirectional feedback loop that can be exercised to powerful effect, pushing the bounds of the possible. But recently, with the growth of computing, (digital) technology took center stage. While technology accelerated scientific discovery, enterprises were largely content to leave tech in the hands of researchers and specific industries. We forgot the lessons from the decades after World War II, when the symbiotic relationship between science and technology guided global innovation.
Now that's starting to change. More enterprises are widening their innovation efforts and are seeing just how disruptive the intersection of science and technology can be.
The power of technology is extending beyond IT and OT to a new ST (science technology) domain. New technological advances will drive scientific movement in materials and energy, Earth and space, and synthetic biology—which will transform the technologies enterprises can build.
Everything from where companies can deliver solutions to what their products are made of could change. And beyond that, the societal need for a faster feedback loop between technology and science has never been more crucial. The world faces unprecedented challenges in medicine, the supply chain and climate change, and we need better and faster solutions.
Many of today's emerging technologies have the potential to accelerate the science and technology bidirectional feedback loop, so it's critical for companies to start identifying which ones could have the biggest impacts on scientific advancement. Taking strategic advantage of these developments will be what lets enterprises transform their businesses in coming years, and ultimately the futures of their industries.
There are three early domains where the cycle is significantly accelerating: materials and energy, Earth and space, and synthetic biology.

56%​ of Ireland executives agree the disruptive impact of science technology will be felt by all industries
A way to tackle the world's toughest problems
Businesses must understand the scope of the science tech revolution, or they risk failing to set a competitive innovation strategy and pace for the future. While the accelerated feedback loop won't be the sole driver of new innovations, science tech is still too big for anyone to ignore.
To double down on exactly how big, consider some of the world's preeminent problems: pandemics, climate change, the supply chain. If they're not already, these will be some of businesses' biggest problems in coming years too, meaning they should have a vested interest science tech and the vast innovation opportunities that come with it.
As more companies invest in the technologies needed to accelerate science, they'll be able to use those scientific developments to create new solutions faster and more effectively than ever before.
Collaboration and experimentation
Still, embracing science tech is easier said than done. Many new technologies are already at work accelerating the sci-tech feedback loop, and the changes this will bring to our innovation landscape are coming fast.
Compounding the challenge is that, unlike the digital revolution, companies are starting at wildly different levels of maturity. Enterprises in pharmaceuticals or chemicals have long-standing science-led innovation practices. These companies will want to maintain their positions on the bleeding edge, explore and invest in emergent digital technologies that will accelerate their practices, and jump on the opportunity the sci-tech revolution poses to build partnerships and bridges into new industries.
Other companies have never considered themselves scientific; they have three clear actions to take to set themselves up for success. First, they should recognise that collaboration is key. Next-generation computing technologies like quantum aren't only advanced and complex, but require hard-to-find, in-demand skills. Therefore, organisations across industries and sectors are pursuing quantum computing goals through consortiums.
The second way businesses can prepare themselves is to find ways to start experimenting. Fortunately, this is getting easier with the many advanced technology and science platforms being created.
Finally, businesses need to be aware of and prepare for the risks that come with some of the biggest drivers of the science-technology revolution, like synthetic biology and quantum computing.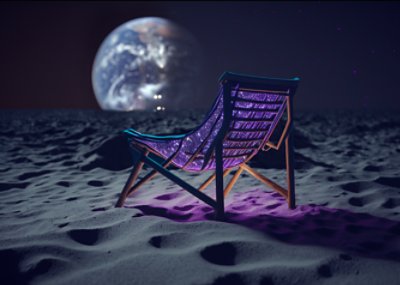 The bottom line
Advances in next-generation computing, space technologies and biotech will drive progress in an incredibly exciting time for people, businesses and the world. Indeed, as challenges like pandemics and climate change are ever-more present, it's time to invest in and fully unleash the promise of compressed innovation and accelerated sci-tech cycles, as they evolve and revolve over time, driving each other into the future.
Investment by industry – resourcing in the next 5 years
Our global research reveals how executives across different industries are significantly increasing their dedicated resources for innovation and emerging tech.
We asked "What change do you anticipate making in the level of resources (time, money, human capital, etc.) that your organization dedicates to the following emerging areas of innovation and technologies in the next 3 to 5 years?"
COMPARE:
Select your Industry:
Global
Aerospace & Defense
Auto
Banking
Biopharma
Capital Markets
Chemicals
Comms
Consumer Goods & Services
Energy
Health
High Tech
Industrial Goods & Equipment
Insurance
Media & Entertainment
MedTech
Natural Resources
Public Service
Retail
Software & Platforms
Travel
Utilities
VS:
Please select:
Global
Aerospace & Defense
Auto
Banking
Biopharma
Capital Markets
Chemicals
Comms
Consumer Goods & Services
Energy
Health
High Tech
Industrial Goods & Equipment
Insurance
Media & Entertainment
MedTech
Natural Resources
Public Service
Retail
Software & Platforms
Travel
Utilities
Global
Close
Global95%
Aerospace & Defense94%
Auto91%
Banking96%
Biopharma98%
Capital Markets95%
Chemicals93%
Comms98%
Consumer Goods & Services96%
Energy97%
Health98%
High Tech94%
Industrial Goods & Equipment93%
Insurance97%
Media & Entertainment84%
MedTech98%
Natural Resources97%
Public Service98%
Retail93%
Software & Platforms86%
Travel99%
Utilities98%
95
%
of global executives agree advancements in generative AI such as GPT-3 are ushering in a new era of enterprise intelligence.
---
COMPARE:
Close
Global85%
Aerospace & Defense76%
Auto84%
Banking85%
Biopharma90%
Capital Markets80%
Chemicals86%
Comms76%
Consumer Goods & Services84%
Energy91%
Health84%
High Tech91%
Industrial Goods & Equipment88%
Insurance88%
Media & Entertainment83%
MedTech95%
Natural Resources90%
Public Service94%
Retail86%
Software & Platforms83%
Travel82%
Utilities84%
85
%
of global executives agree that digital identity is no longer just a "technical issue"; it's becoming a strategic business imperative for their organizations.
---
COMPARE:
Close
Global69%
Aerospace & Defense59%
Auto74%
Banking76%
Biopharma78%
Capital Markets63%
Chemicals72%
Comms62%
Consumer Goods & Services76%
Energy64%
Health68%
High Tech66%
Industrial Goods & Equipment70%
Insurance80%
Media & Entertainment58%
MedTech88%
Natural Resources79%
Public Service71%
Retail72%
Software & Platforms61%
Travel66%
Utilities68%
69
%
of global executives agree the disruptive impact of science tech will be felt by all industries.
---
COMPARE:
Close
Global
Customers
Investors / Shareholders
Government Agencies
Aerospace & Defense
Customers
Investors / Shareholders
Employees
Auto
Government Agencies
Customers
Investors / Shareholders
Banking
Customers
Investors / Shareholders
Government Agencies
Biopharma
Investors / Shareholders
Customers
Government Agencies OR Partners
Capital Markets
Customers
Partners
Government Agencies
Chemicals
Customers
Investors / Shareholders
Government Agencies
Comms
Customers
Investors / Shareholders
Employees
Consumer Goods & Services
Customers
Partners
Investors / Shareholders
Energy
Customers
Investors / Shareholders
Government Agencies
Health
Customers
Employees
Partners
High Tech
Customers
Investors / Shareholders
Partners OR Employees
Industrial Goods & Equipment
Investors / Shareholders
Customers
Government Agencies
Insurance
Customers
Employees
Partners
Media & Entertainment
Customers
Investors / Shareholders
Government Agencies
MedTech
Investors / Shareholders
Partners
Suppliers
Natural Resources
Customers
Partners
Employees
Public Service
Customers
Government Agencies
Non-Governmental Organizations
Retail
Customers
Investors / Shareholders
Government Agencies
Software & Platforms
Investors / Shareholders
Customers
Government Agencies OR Partners
Travel
Customers
Investors / Shareholders
Government Agencies OR Employees
Utilities
Customers
Government Agencies
Investors / Shareholders
Consumers Investors/Shareholders Government Agencies
stakeholder groups that global executives report exert the most pressure on their organizations to be more transparent with data.
---
COMPARE:
Global
Customers
Investors / Shareholders
Government Agencies