RESEARCH REPORT
Recovery climb continues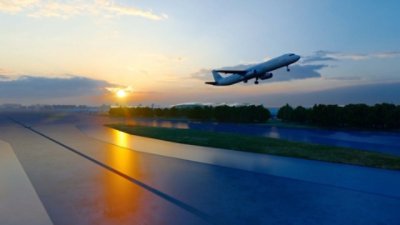 In brief
2023 global commercial aerospace revenues are expected to grow YoY 14% in 2023, driven by a resurgence in airline traffic and pent up MRO demand.
While supplier deliveries are improving, supply chain issues persist and confidence levels remain lower.
The emerging Asia Pacific aerospace ecosystem may be a catalyst for transformation in this region and perhaps more broadly.
Executives are increasingly concerned about US dollar exchange rates for the next 6-12 months.
While the aerospace industry continues its recovery, there are a number of forces slowing the pace of the return to pre-pandemic levels of activity and performance.
Consumer demand continues to rise, however, and following the 69% increase in revenue passenger kilometers (RPKs) seen in 2022, they are projected to rise a further 26% in 2023.
The IATA predicts the airline industry to achieve profits of $5 billion in 2023, against losses of $7 billion in 2022.
Aerospace executives are therefore cautiously optimistic about the future, but short-term supply chain disruption is seen as a challenge by 67% of executives. However, all expect suppliers to address current issues and meet or exceed delivery expectations over the next 12 months.
73%
of executives expect aerospace product deliveries to be higher in 2023 versus 2022.
82%
of executives expect their production capacity to increase over the next 24 months.
What keeps aerospace executives awake at night?
While risks such as political instability and regional conflicts remain top of mind, exchange rates and the strong US dollar are seen as a growing concern over the next 12-24 months.
Passenger numbers and sustainability drive new orders
OEMs look set for steady recovery. Both Boeing and Airbus are increasing production, with leading airlines signing orders for new aircrafts in recent months. Orders are in response to resurging passenger demand and some airlines are looking to new aircrafts to help achieve targets for reduction of emissions.
Aftermarket rebounds
The MRO recovery is expected to continue through 2023, attributed primarily to increased commercial volumes on the back of a travel recovery. 52% of executives expect MRO spend to remain stable in the next six months. This expectation becomes significantly more positive in the next 24 months, in which 64% of executives anticipate higher MRO spend.
Supply chains face immediate challenges, but brighter future
Short term issues, including suppliers' financial struggles, talent shortages and material availability, mean confidence in supply chain delivery is relatively low in the immediate short term. However, executives expect these challenges to be overcome within 12 months and are confident that suppliers will be able to meet or exceed expectations.
Eighty-two percent of executives expect to change their operating strategy in China over the next five years.
The rise of Asia Pacific
As Asia-Pacific grows in importance for the aerospace industry, our survey shows that executives are taking a very positive view of ecosystem developments there. 88% of surveyed executives expect China's commercial aerospace aspirations to positively influence aerospace talent availability in the Asia Pacific region over the next five years.
About the Commercial Aerospace Insight Report
Combining sophisticated econometric modeling methodologies to drive quantitative quarterly forecasts on the health of the commercial aviation market, with insights from leading aerospace executives worldwide, the Accenture Commercial Aerospace Insight Report provides a unique perspective on short- and medium-term trends and drivers in this market, covering a wide range of activities, from suppliers to MROs. Our poll was conducted in February 2023 and views are subject to considerable change as conditions can rapidly evolve.