CASE STUDY
Creating the first connected warehouse
Accenture empowers Singtel and Zuellig Pharma to innovate with Ericsson 5G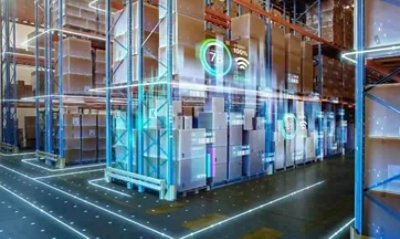 Call for change
Revolutionizing how warehouses work.
We take fast, frictionless mobile connections for granted, but 5G promises much more than just personal convenience: it is fundamentally transforming how industries function and compete. Research shows that in just the next few years, 5G will drive significant sales growth, add to the US GDP and create millions of jobs. And by 2025, more than 36.8 billion connected devices will tap into 5G's data gold mine.
As communications service providers shift their focus to B2B, Singtel—the largest telecommunications company in Singapore—recognised 5G's vast potential in the manufacturing space. The company joined forces with Accenture to create a "5G warehouse" proof of concept for Zuellig Pharma, one of the largest healthcare services companies in Asia.
How CSPs can win the connected industry race
Zuellig Pharma needed to implement automated solutions in its warehouse to improve efficiency, inventory visibility, worker safety and, crucially, throughput (how many orders the company fulfills from a single warehouse at any point in time). For instance, "picking"—the process of manually selecting items for shipping—was labor-intensive, especially as orders increased in volume and variety.
With a proven infrastructure network and deep experience, Singtel wanted to explore 5G's potential to unlock the power of the connected devices required for cutting-edge automation, inventory management and analytics. If the experiment proved successful, Zuellig Pharma could completely reimagine its warehouse operations for the future. Zuellig Pharma embraced the idea and called on Accenture and Singtel to partner in designing the right solution.
When tech meets human ingenuity
Automation = efficiency + accuracy
Accenture and Singtel's deep understanding of 5G, end-to-end capabilities and vast ecosystems made them the ideal partners for Zuellig Pharma. And Singtel's GENIE powered by Ericsson, a portable 5G platform that comes in a suitcase-sized container, enables companies to experience 5G's capabilities on-premises.
There's no question that 5G is the key to truly transforming manufacturing and warehouse operations for the future. This is just the beginning.
Dennis Wong / VP – Enterprise 5G & Platforms, Singtel
The team's 5G warehouse vision centered around using GENIE to test using custom augmented reality goggles to select items for shipping (AR Vision Picking) and 5G-enabled drones to conduct inventory counts (Drone Inventory Management).
5G can deliver more data at greater speed and lower latency, transmitting information in real time and enabling the kind of automation Zuellig Pharma needed.
AR Vision Picking improves productivity, increasing throughput for workers, while real-time analytics and insights offer a bird's-eye view of the entire process. And with Drone Inventory Management, a wall-to-wall count takes just 20 minutes, allowing for more frequent and accurate tallies.
Since warehouse space is finite, optimizing it is essential for a growing company like Zuellig Pharma. Drones can also be used to map the entire warehouse and calculate the utilization rate of space to ensure that products are distributed efficiently.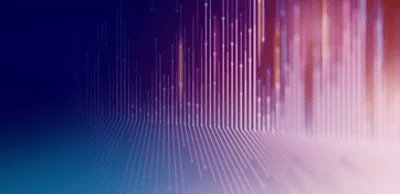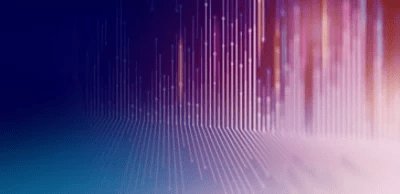 GENIE's ability to upend industries can't be overstated. Its portability means that any company can experiment…and experience the true power of connected operations for themselves.
Martin Wiktorin / President & Country Manager – Ericsson Singapore, Brunei, Philippines & Pacific Islands
A valuable difference
The possibilities are endless
The solution made Zuellig Pharma's warehouse operations more data-driven and automated. The entire end-to-end solution demonstrates the unique power of scale and reach, with diverse groups of specialists collaborating to create innovative solutions at every step, from conception to delivery.
The solution improved efficiency, throughput and inventory visibility and was well-received by Zuellig Pharma's pickers on the front lines in the warehouse.
Because 5G networks can prioritize essential applications, the solution is highly adaptable. Also, drone video analytics can be used for warehouse perimeter security, safety improvements as well as perform predictive and preventive maintenance.
AR Vision Picking delivered:
30%
improvement in pick productivity
100%
pick accuracy, plus overall increase in safety
Drone inventory counting improved:
The success of this proof of concept laid the foundation for Singtel and Accenture to continue to experiment with 5G automation projects for other clients in supply chain, logistics and manufacturing.
Just as assembly lines and steam engines revolutionized industries of the past, 5G warehouses, with their AR goggles, drones and endless possibilities, are changing the game for businesses of today.
The results of this 5G powered 'warehouse of the future' proof of concept speak for themselves, but at the end of the day, there's nothing more rewarding than when innovation is the result of true collaboration with our clients and partners.
Pankaj Chopra / Managing Director – Global Accenture Partner for Singtel Group
Meet the Leaders
Pankaj Chopra
Managing Director – Global Accenture Partner for Singtel Group
LinkedIn
Steven Pang
Managing Director – Life Science Lead, Southeast Asia
LinkedIn
Sudhan Sundaram
Managing Director – Strategy & Consulting, Supply Chain & Operations Lead, Southeast Asia
LinkedIn
Sid Haralalka
Managing Director – Strategy & Consulting, Supply Chain & Operations Lead, Singapore
LinkedIn
Lim Zisong
Management Consultant – Strategy & Consulting, Supply Chain & Operations, Southeast Asia
LinkedIn