CASE STUDY
Swisscom doubles its environmental ambition
A race to climate neutrality by addressing Scope 4 emissions.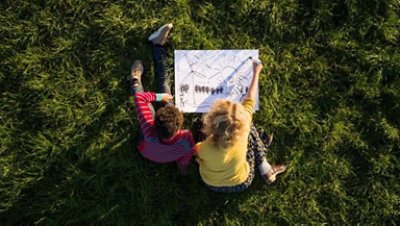 Call for change
Already recognized for its achievements in sustainability, in 2021, Swisscom wanted to be even more ambitious and generate more impact for the company, the people and the environment.
Specifically, Swisscom wanted to become climate neutral as soon as possible and include Scope 4 emissions in those plans. These are emissions that Swisscom can enable its customers to avoid or reduce.
Swisscom has the chance to help B2B and B2C customers by a significant percentage through enabling work from home, or powering IoT solutions to optimize everything from personal and business vehicles to buildings, or full electrical grids.
By reaching climate neutrality by 2025 and increasing Scope 4 targets significantly, Swisscom continues as a leader for sustainability in the telco industry and shows approaches that make business and environmental sense.
When tech meets human ingenuity
Swisscom sought Accenture's help to evaluate its emission reduction targets and create more ambitious targets.
Based on Accenture's recommendations, Swisscom increased its goal two-fold – aiming to reduce emissions, together with customers, by 1 million tons of carbon by 2025. This is the equivalent of 2% of Switzerland's greenhouse gas emissions. The recommendations were supported by bottom-up calculations and business cases that showed the goals are realistic and achievable.
Accenture also helped Swisscom systematically integrate carbon-related KPIs and parameters into decision making and product development processes to ensure a sustainable product portfolio.
A valuable difference
Swisscom chose to partner with Accenture because of our belief that technology is an important driver for improving sustainability and our long history in sustainability and decarbonization consulting. Other reasons included our industry knowledge and understanding of Swisscom through ongoing projects across the company.
By addressing Scope 4 emissions, Swisscom is doing something positive for the environment and its bottom line. These efforts will offer B2B and B2C customers a larger number of sustainable and green products and services to choose from to reduce their emissions, thereby extending and boosting Swisscom's business.
Meet the team
Alexander Holst
Managing Director – Accenture Strategy, Sustainability
LinkedIn
Maximilian Schneider
Consultant – Accenture Strategy, Sustainability
LinkedIn
Stephan Schneider
Managing Director – Communications, Media and Technology Lead for Switzerland
LinkedIn