First-class ticket to tomorrow
Travel experiences start long before wheels-up and with the expectation of fluid digital experiences, customers now drive business change. When you're one of the world's oldest airlines, it becomes even more critical to be able to combine your heritage with a concerted focus on tomorrow. In 2016, Avianca's new CEO stated a new direction: transform Avianca into "a digital company that flies airplanes."
Avianca wanted to improve customer experience and employee productivity, so initially responded to this epic challenge by creating a series of Requests for Proposals, addressing clients, operations and enterprise.
We had already built a strong relationship with Avianca—10 years working with them as a trusted partner—and knew their business well enough to propose their vision had the best chance of success if it was managed as a single, integrated program. They agreed and chose us, and other partners, to deliver their digital transformation.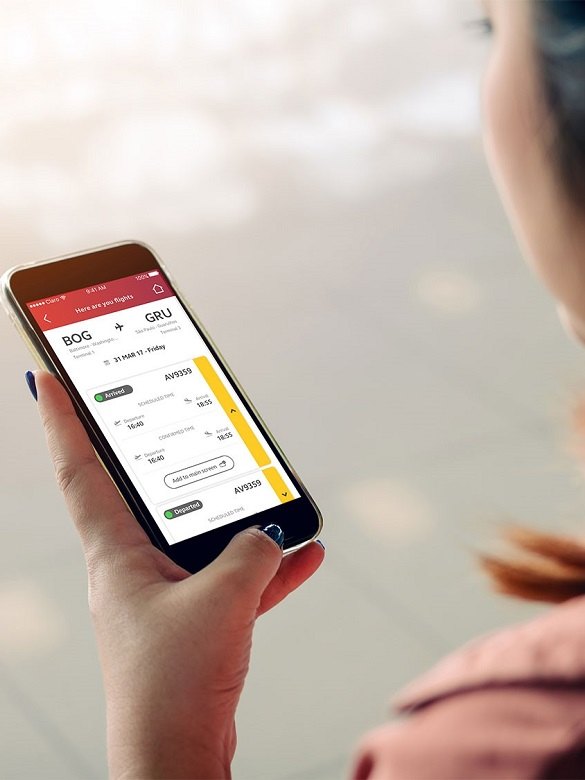 To deliver on this ambitious vision, our project addressed five key components:
Business and Technology Transformation
Creating the digital capabilities required to accelerate Avianca's changes, including applied analytics, solution architecture, digital marketing automation and eCommerce platforms
Digital Operations
Designing, setting-up, and managing the end-to-end operation of Avianca's digital customer channels
Value Realization Office and PMO
Controlling the program performance, acting as partners by focusing on top and bottom-line results and value creation
Organizational Transformation
Building a digital-ready organization by transforming Avianca's culture
Digital Customer Experience and Innovation
Designing and delivering an amazing customer experience with our design teams
From the outset we knew that Adobe was the right solution and future platform for Avianca to become a leading digital company. Given Avianca's focus on the customer experience, Adobe Experience Cloud was a key component of the transformation, particularly for avianca.com.
We also implemented:
Adobe Target
A/B and multivariable testing and personalization tool for the website, mobile and eCommerce platforms
Adobe Campaign
Digital marketing campaign management tool to orchestrate and centralize communications and improve direct sales
Adobe Audience Manager
Audience management tool for segmentation, personalization and digital marketing
Adobe Experience Manager
Content management for robust, efficient, and simple content creation, enhancement and distribution
This game-changing project is already helping Avianca lead the way in the travel industry. Although we're only partway through the five-year journey of transformation, we've already achieved significant success for Avianca and will continue to deliver impressive results that set the standard for airlines of tomorrow.
New business processes enable rapid prototyping and user testing. For example, using Adobe Target we've been able to optimize the way ticket prices are presented and completely changed the experience of mobile buying.
Information is now more available across the business. By implementing a big data and analytics platform, Avianca can now access and act on consolidated unique customer profiles for CRM and personalization initiatives.
15%
Year-on-year digital sales growth delivered by Avianca.com vs 4% of other company channels.
+343%
Year-on-year sales growth and more effective email marketing campaigns thanks to our new operating model for digital marketing.