Perspective
5 actions for long-term success in circular packaging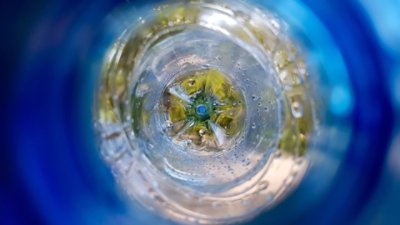 In brief
The Consumer Goods industry is off track in addressing plastic pollution.
Plastic commitments fall flat with most organizations 'very likely' not achieving their target by 2025.
We've revealed five concrete actions for CEOs and their teams to ensure long-term success in circular packaging.
As we approach the midpoint of the Decade of Action, packaging, and in particular plastic packaging, continues to be a priority for consumer goods companies in their efforts to deliver both business and sustainability value. 
While 41% of companies within the consumer goods industry have set full net zero targets for scope 1, 2 and 3, packaging remains a persistent challenge. It is a tremendously difficult problem to solve given the complexity of the packaging value chain and the frequent lack of acknowledgment of a circular business case. Current regulations along with increased stakeholder pressure add urgency and reinforce how interconnected sustainability and business efforts have become. 
Organizations need to act now. If circular packaging solutions do not start to scale, by 2050 there could be more plastic than fish in the ocean.
Wesley Spindler / Managing Director, Sustainability Services Accenture
Plastic has moved from an inconsequential to critical business challenge.
The change is coming. An ongoing ecosystem shift, from a traditional linear economy to an innovative sustainable and circular economy is driving enhanced business outcomes and progress.
Other factors, like regulations, business resiliency, and consumer desirability, continue to make a compelling case for packaging circularity especially when considering non-financial impacts.
87%
of citizens are concerned about the environmental impacts of plastics.
40%
of plastic pollution is packaging; it is the biggest contributor to plastic pollution and almost exclusively becomes waste.
66%
of pledges to go greener on plastic have failed due to companies breaking their own commitments and targets.
Business leaders have the ability to drive the circular economy transition, reducing the dependency on plastics and aligning with evolving waste regulations. By combining authenticity and transparency with cross-industry and cross-value chain collaborative actions, companies can actively contribute to a sustainable packaging future and attain their packaging targets while transforming the industry for a circular future.
The future of packaging in the circular economy shines a light on the circular packaging challenges that consumer goods companies are facing, while also identifying five strategic actions that leading organizations must embrace to build a more circular future.