RESEARCH REPORT
Fuel the future of insurance through technology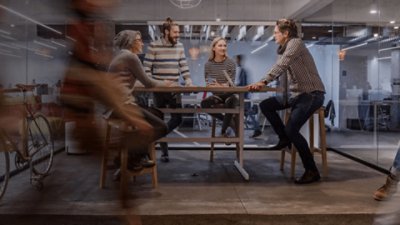 In brief
Technology modernization helps insurers deliver profitable growth both through growing revenues and cutting costs.
Cloud-fueled analytics solutions will help them drive growth through addressing customer demand for usage- and behavior-based insurance.
Equity analysts cite digital solutions using AI and advanced data analytics as the key levers insurers can push to reduce costs.
AI is also a wise investment for insurers looking to support better claims and underwriting decisions.
Driving new sources of profitable growth
Insurance companies know that they need to invest in modern digital technology if they are to meet their goals for cost reduction and revenue growth. To gain insight into how digital transformation programs are enabling carriers to drive profitable growth, Accenture surveyed 25 equity analysts from around the world who focus on P&C insurance. We also interviewed senior leaders from insurance organizations to get their perspectives on their challenges and priorities.
The research shows that insurers are moving fast to modernize their technology infrastructure to keep pace with the emerging needs of the digital customer. It also confirms equity analysts today look towards digital solutions using artificial intelligence (AI) and advanced data analytics as the key levers of cost reduction for insurance carriers. In the previous decade, they put workforce location and labor arbitrage on top of the list of cost-cutting measures.
64%
of equity analysts say technology modernization is one of the most important cost transformation levers for insurers today while just 12% say they prioritized it 5-10 years ago.
60%
of equity analysts say that Cloud is one of the most important cost transformation levers for insurers today while just 20% say they prioritized it 5-10 years ago.
Addressing new customer needs
In a volatile, post-pandemic landscape, insurance customers are seeking real-time digital solutions. Ranging from fitness and wellness programs tied to life insurance through to embedded insurance, these usage- and behavior-based solutions help customers mitigate risk and protect against loss with contextual, in-the-moment products and recommendations. Usage or behavior-based insurance requires powerful, real-time analytics fueled by data from connected and Internet of Things (IoT) devices. To keep pace, leading insurers are upping investment into cloud-enabled infrastructure and advanced data analytics.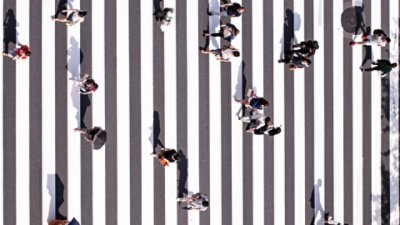 Carriers are better positioned to provide continuous support to customers at every touchpoint when they leverage mature descriptive, predictive and prescriptive analytics capabilities.
Using AI to achieve process efficiency
Five to 10 years ago, equity analysts looked at insurers' operating model and outsourcing or offshoring as the factors that would move the needle in terms of cost reduction. But today, they rate digital capabilities and technology modernization as the most important factors. These investments enable insurers to reduce overall workflows through digital engagement and self-service solutions. They also enhance how work gets done.
Then and now: What equity analysts say matters in the cost transformations of insurers
Insurers across the board are accelerating AI adoption to increase efficiencies and bring down their costs. AI not only improves efficiencies in processes such as first notice of loss (FNOL) and admin support, it also leads to better customer experiences. What's more, AI supports human decision- making in claims and underwriting. This enables carriers to reduce leakage by helping their people to make smarter decisions about coverage determination, litigation strategies, and fraud detection and prevention.
When it comes to underwriting, AI can be harnessed to enrich funnel metrics (e.g., submission to quote, quote to bind) with intelligent submission ingestion, data enrichment, triage, and appetite and propensity to bind scoring. AI-driven analytics can help underwriters choose which submissions to pursue, more rapidly evaluate their quality and win propensity, and sharpen price negotiation strategies. It can also help them assess risk and identify cross-selling opportunities.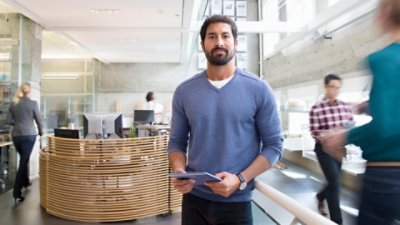 Insurers agree that they are investing in data analytics and AI more than any other digital technology to achieve their short-term cost-cutting goals.
Future-proof insurance
The far-reaching benefits of AI and data analytics in insurance are more apparent than ever before, enabling insurers to access new growth opportunities, create compelling customer experiences, and flatten the cost curve. Read the report to learn more about how these technologies can help your business enhance operations and future-proof your organization.