CASE STUDY
New future-ready digital infrastructure
Generali Vitality's success formula meets an innovative cloud solution.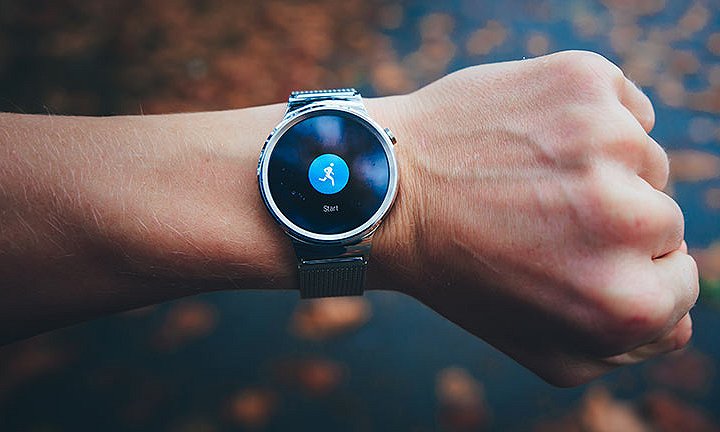 A call for change
Turning to a new future-ready digital infrastructure
In the competitive digital economy, a user's experience can mean everything. Generali Vitality knew as much when it launched an innovative platform to promote the mantra "Know your health, improve your health, enjoy your rewards." Customers in Germany, Austria and France were offered encouragement, rewards and lowered insurance premiums for taking simple steps toward a healthy lifestyle, such as getting regular checkups and staying physically active.
But Generali Vitality wanted to grow its base beyond these markets and become a lifetime health partner to members. The company realized that if it could introduce a best-in-class user experience uniformly across all user journeys and channels with a unique and fresh product feel, it could increase user engagement and retention. The challenge? Optimizing and introducing new features continuously without the need for lengthy product development and release cycles.
Consistent global customer experience is best achieved when teams in design and IT work effectively together at scale, across the organization. A new solution that could meet Generali Vitality's ambitious goals would need to scale to ten-thousands of users, integrate multiple rewards partners, and be localizable for multiple markets and languages. Generali Vitality needed to collaborate with a partner that could enable these capabilities with a tailor-made solution, so users could benefit from the updates as soon as possible.
So, the company partnered with Accenture to collaborate in strategically relevant areas - user experience and cloud computing - and to unify the design approach between business units and across geographic boundaries.

With cloud you get a "Lego bricks" style approach that combines cloud services with custom software components to create high quality solutions in a very short amount of time.
Nils Müller-sheffer / Managing Director, Accenture
When tech meets human ingenuity
Creative, custom, cloud collaboration
Accenture combined design expertise with custom software engineering and cloud capabilities to help create a holistic solution for Generali Vitality and its members. In just a few months, the team tailored a cloud native application with world-class user experience (UX), push-button deployments and all the adaptability and flexibility required to bring the Generali Vitality rewards experience into different European markets. See how Accenture delivered the competitive edge for Generali.
We now have a platform that enables us to be much faster, more flexible, and constantly evolve the product. We are more relevant to our members creating true impact for their health and wellbeing.
Tamara Pagel UX and Marketing / Generali Vitality
Generali Vitality rewards experience
A fully cloud-native development
to address scalability, development speed and low operations overhead in production using Amazon Web Services (AWS).


A custom-built responsive web application
that can be displayed on variety of screen sizes and serve as extension points to the programs accompanying native app.


An event-driven microservice architecture
that can scale and enable modular releases and fast paced change based on Spring Boot, Containerization and AWS Lambda.


A DevOps and automation approach
that follows the "you build it, you run it" philosophy and drives automation across the whole software development lifecycle.
A valuable difference
Achieving a more sustainable, healthier world
Generali Vitality is scheduled to roll out to more and more European countries. Its product can undergo a continuous cycle of improvement and new features can easily be added. As a result, the range of premium brands available as benefit partners can increase with customer demand and preferences. All of these new capabilities were enabled by design, choice of platforms and cloud technology.
These benefits of the implemented solution fit with Generali Vitality's goals for a more sustainable, healthier world for its members. By using AWS, Generali Vitality made a substantial step towards Generali's CO2 emission reduction targets driven by higher efficiency of cloud computing. An indication of this are the results of a study by 451 Research[1] which shows that AWS infrastructure is 3.6 times more energy efficient than the median of the surveyed data centers.
Meet the team
Nils Müller-Sheffer
Application Engineering Lead – Europe Market
LinkedIn
Thomas Mueller
Managing Director – Fjord, part of Accenture Song
Jörg Weissleder
Lead Business Analyst / Project Manager, Germany
Jens Eickmeyer
Lead – Fullstack Engineering, DACH
LinkedIn
Rex D. Cortez
DevOps Senior Manager, Philippines