CASE STUDY
CNH Industrial advances into farming's digital frontier
Breaking new ground with a smart factory model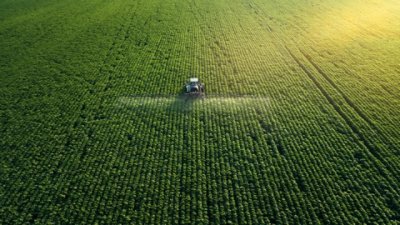 Call for change
Today's farmers need machines that do much more than the heavy work. They need to operate with innovative digital solutions to solve complex industry problems around safety, productivity and sustainability.
CNH Industrial, a global company with a portfolio of agricultural and construction machinery brands, wanted to address these problems by providing customers with digital services to control costs, increase performance and enhance safety. It also wanted to create services rooted in sustainability and respect for the environment.
To do this, CNH Industrial needed to completely reimagine its operating model, and establish a network of skilled talent, technology partners and suppliers—and expert support to manage it.
10%
of cloud spend reduced with improved infrastructure management.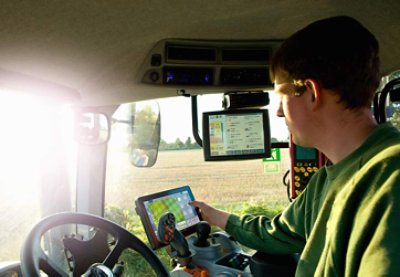 The creation of this factory is a key pillar of our strategy that will move CNH Industrial from being a manufacturer of physical products to being able to deliver new digitally born and connected products and services.
Marc Kermisch / CIO and Interim Chief Technology & Quality Officer, CNH Industrial
When tech meets human ingenuity
CNH Industrial and Accenture are building a digital factory operating model driven by a global network of digital hubs.
In the hubs, more than 250 people collaborate to create digital services, including computer-aided farming solutions for better productivity, sustainability and profit per acre, as well as equipment maintenance and management services to improve efficiency and reduce costs. The hubs also harness the talent, technology and industry expertise of Accenture's Industry X Innovation Network.
Working with Avanade, a joint venture between Accenture and Microsoft, Accenture is providing scalable cloud technology and helping CNH Industrial develop a digitally empowered global workforce.
Over the next five years, we'll team with Accenture and Microsoft in an integrated and agile way to build and operate this transformation delivering positive impacts.
Marc Kermisch / CIO and Interim Chief Technology & Quality Officer, CNH Industrial
A valuable difference
The digital factory has enabled CNH Industrial to develop and deliver innovative new products and services faster than ever before. The collaboration has also helped CNH Industrial reduce its cloud spend by 10% with improved cloud infrastructure management.
Accenture's people-focused programs are helping develop hard-to-find digital skills and new ways of working across CNH Industrial's global workforce.
With the new digital factory model, CNH Industrial has become more relevant to its customers, resilient and globally sustainable. And with a connected, global network of top talent and technology on tap, the company is ready to lead the agriculture industry into the next digital frontier.
Meet the team
Teodoro Lio
Senior Managing Director – Consumer and Manufacturing Industries
LinkedIn

Anant Kamat
Managing Director – US
LinkedIn

Gustavo Bernardini
Managing Director – Europe
LinkedIn

Alessandro Angelini
Program Delivery Lead
LinkedIn