Careers
Accenture was so quick to provide me with the right resources
Hannah Burke is part of our Disability Inclusion Employee Resource Group (ERG), wearing a hearing aid in her left ear. She's been able to tap into our Accessibility Centre to get the necessary workplace adjustments to perform at her best. Read her story.
Over the course of my childhood, I gradually lost hearing due to a benign tumour that ate away at the bones of my ear. At 17 years, the tumour was removed, but by then I had already lost my hearing in my left ear. When I was 18, I got my first hearing aid. It was a bit of a shock to realise how much I hadn't been hearing over the years, like the ding of the microwave.
In April this year, I joined Accenture through the graduate program after previously working in community services and youth homelessness. I'd completed a degree in HR and when I was applying for roles, a friend of mine who is also deaf and works for Accenture recruitment in New Zealand said to me, "Accenture will be really good, they'll be able to get you any accessibility devices and accommodations you need." She was right, not only is there an incredible range of assistive technology options available, but all costs are also centrally funded, so there's no impact on you or your team.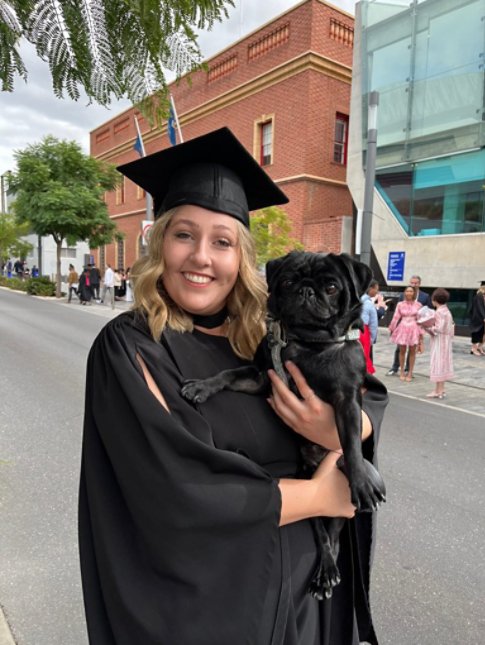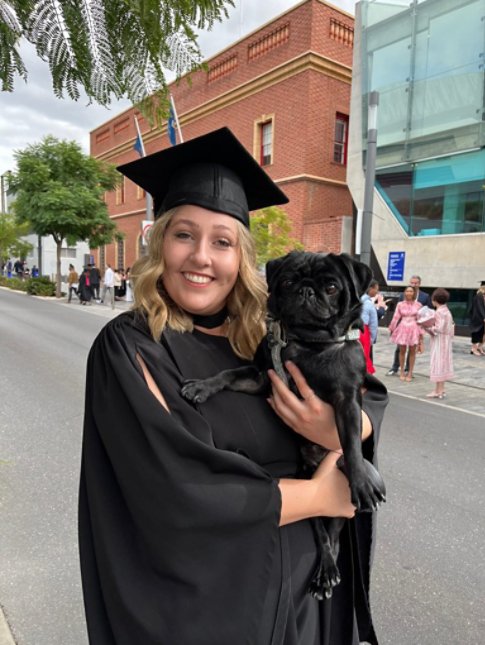 Getting the right support
When I first got hearing aids, I didn't know what support to request. In my early years of working, because of my hearing loss I was sometimes perceived as inattentive or rude because I hadn't heard things. As it's not a visible disability, I've experienced people saying things like, "Are you deaf?" if they think I've ignored them, and then it's all a bit awkward when I've said, "Well, yes, actually." Although it was a frustrating and confusing time my life, I was able to connect with a great audiologist and was provided with a range of assistive technology before learning how I could better advocate for myself.
After joining Accenture, I had some terrible headphones that sat awkwardly over my hearing aid. My People Lead helped me to connect with the Health Safety and Wellbeing team so I could explain what I needed. There's an Accessibility Centre in both Sydney and Melbourne and each innovative space showcases a wide variety of assistive technology and devices you can interact with to help you determine which solution might be best for you. were quickly able to get me a better headset, as well as asking if there was anything else that would help me. For example, as my hearing aid is Bluetooth-enabled, we are looking into an assistive device that will connect my hearing aid to my computer rather than external headphones.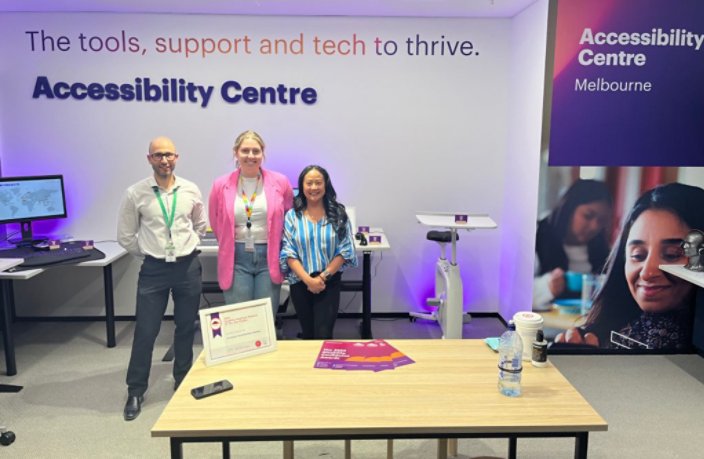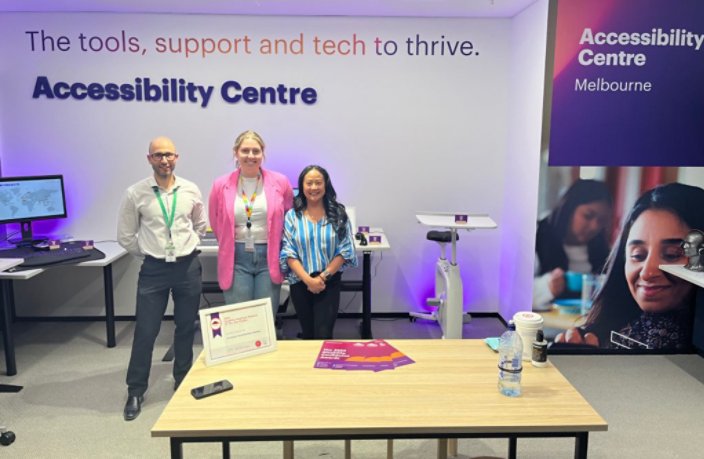 As well as adjustments like great headsets with noise cancelling functions and devices like phones that can connect directly to my hearing aid, it's also important to consider the environment you're working in too. For example, open plan offices are not great spaces if you have hearing impairments and having access to a quiet space helps me to be more effective at work.
I think people might be surprised at some of the assistive technology options the can help coordinate. As well as hearing appliances, they've got things like mousepads for people with one hand, different chairs and a whole bunch of things. Don't be shy about reaching out for the support you need because the help is there! You simply speak with your HR Partner or request adjustments via an Accommodation Support tool – the whole process is easy.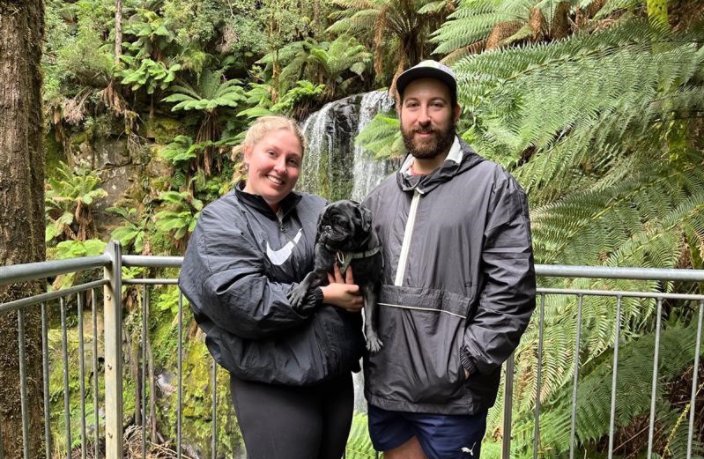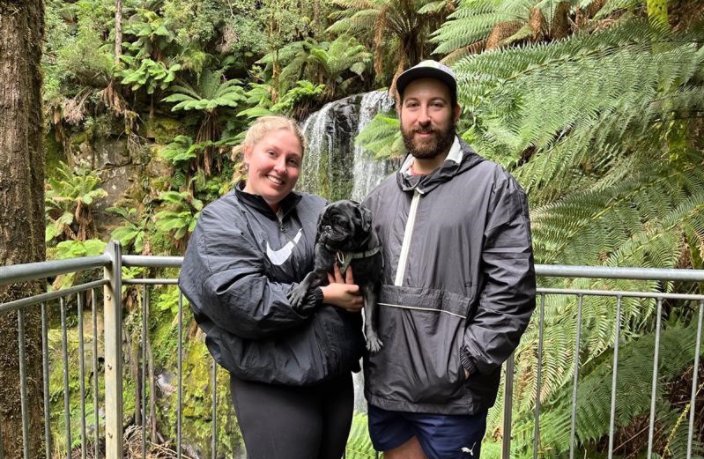 Joining the Disability Inclusion Employee Resource Group (ERG)
As I was interested to know what else Accenture offered, I looked around on the intranet and learnt about our inclusion and disability groups. This led to me joining the Disability Inclusion ERG. Our focus is to shift from conversations about disability and inclusion to action, connecting with people throughout the organisation and advocating for change.
Accenture has an 8% recruitment target for people with a disability, but at the moment, we don't actually know the extent of disability representation in our business. A lot of disabilities – like mine – are non-visible and it's up to people to share their disability information. We expect that there's lots of people at Accenture who may have a disability but don't know about our group. Currently we have around 800 people signed up and we're working to increase awareness.
As well as providing a forum for people with disability, we also want everyone to be more attuned to the possibility that there may be people they are working with every day with disabilities.
Because disability is a broad spectrum, we're really aware that the people who are currently in the Disability Inclusion ERG may not cover everyone's experience. The more people we have involved as part of the conversation, the better we can know how to accommodate individual requirements.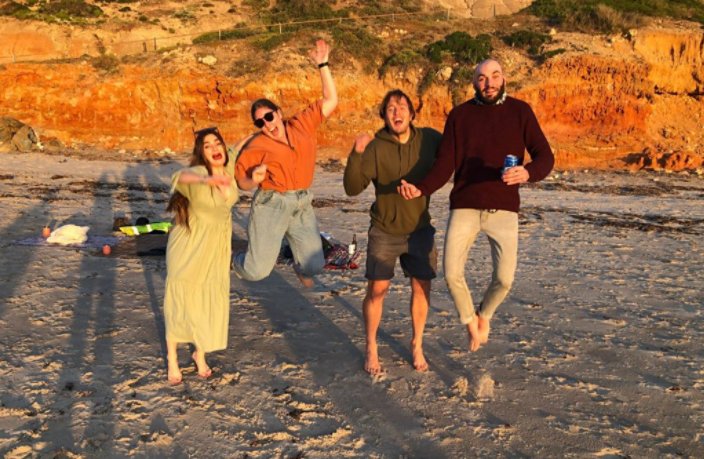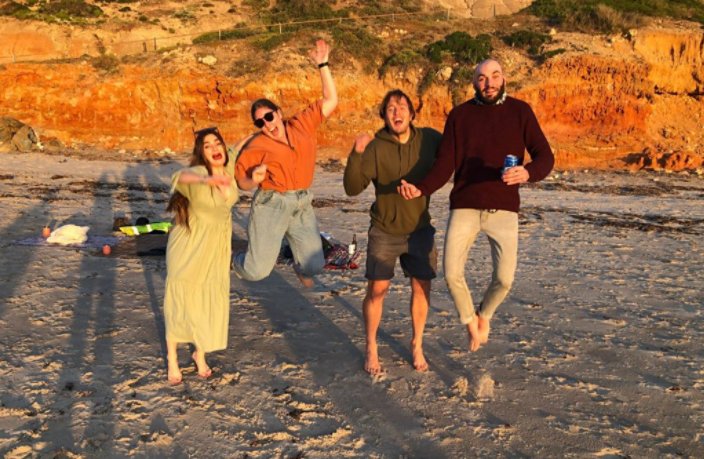 My tips for being more inclusive for people with hearing loss
Because hearing loss is non-visible, it's great practice to implement some simple strategies to be more inclusive. I'm quite outspoken about asking for adjustments, but not everyone is, so these tips can make a big difference!
Make it a habit to have cameras on for video meetings when you are speaking, this means I can lip read if I can't hear you
For group virtual and hybrid presentations, turn on closed caption and transcript functions as a default setting
Try to reduce your use of acronyms as lots of letters, for example 'v' and 'b' sound the same
For events, make sure you ask for accessibility requirements, just like you would dietary requirements
Think about the noise level of the room and offer to move to quiet spaces for conversations
Be aware that people with hearing loss often can't hear you if you are behind them, so check that you have people's attention before speaking.
At Accenture, we are creating change every day to advance disability inclusion. ​ If you're looking for an organisation that provides an accessible and inclusive environment view our open opportunities here.