Amanda Ewing has worked at Accenture for almost 20 years. Six years ago, her son James was born with achondroplasia, a form of dwarfism. She shares her experience of how she went from thinking she'd need to resign to successfully working flexibly to progress her career while balancing James's needs. Read her story.
Six years ago, I remember thinking that I couldn't combine work with the caring needs of my new son, James. When I was pregnant, we found out that there was a high likelihood that the baby would be born with achondroplasia, a form of dwarfism. This means that James's long bones, like his arms and his legs, are short. There's no cognitive impairment, he's just small.
When I found out I was having a baby with a disability a lot of my expectations of what my child would be like had to change. James has taught me so much as a person. He has taught me about compassion, resilience, having fun and appreciating the important things. He is one of the happiest kids I know, and people are drawn to him and his energy for life. Like any mother I worry about him constantly but realise a lot of it is unnecessary, he ends up teaching me that every challenge can be overcome with enough practice and effort.
James has started kindergarten this year and that has meant greater awareness for him of his condition. When he was younger, all the other kids were small too. But now that he's at school, there's a chance children will say things to him like "You're not six, you're too small" and call him a baby. Mostly other children are just inquisitive and want to understand, so we need to equip James with the tools to be able to respond to other kids. He's smart about managing his disability at home by getting his four-year-old sister to open the door and get things for him when he's capable of doing it himself, so I know in time he will be confidentially playing with the kids in the school playground.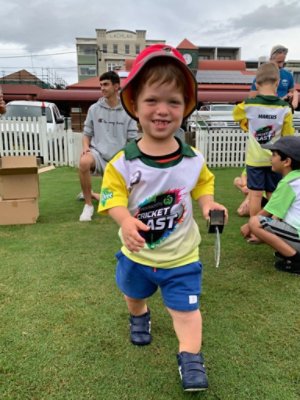 The flexibility to manage work and caring
James does have various appointments which we need to navigate as a family. This includes regular sessions at occupational therapy, physio and speech therapy, as well as appointments at his clinic at Westmead Children's Hospital.
When I first returned to work after having James, we needed to go to appointments at Westmead regularly. My managers at Accenture suggested that I take on the role of chief of staff in our financial services team, working part-time three days a week. This gave me set days that I could dedicate to taking James to his appointments.
After a while, I returned to a client-facing consulting role and increased to four days a week. Working an extra day did mean that there were times when I needed to work flexible hours to accommodate appointments, or take a day of carers leave, but everyone at Accenture and my clients were very supportive.
More recently, I've shifted to an internal role, following my passion for building an inclusive working environment where people are supported to be their best self. As the Client HR, talent strategy, inclusion and diversity lead, I work with our leadership team in a highly visible role and lead a great team. So even though James has new requirements as he adjusts to the transition to school life, it's great knowing that Accenture's flexibility allows me to manage my work and life commitments.
I'm currently working a compressed week so that I can keep Fridays clear. Monday through to Thursday, James goes to before and after school care, but by the end of the week, he's really tired, so keeping Fridays clear means he can have a shorter day and conserve his energy.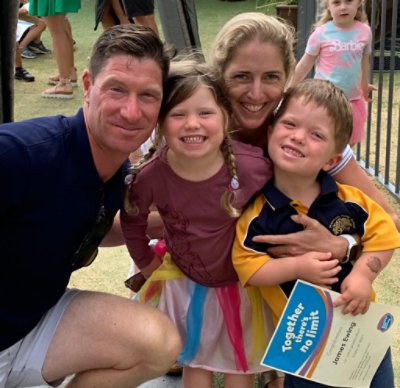 Carers leave means I don't need to feel guilty about taking time for James
Accenture's policies like Carers Support Leave means that I can take time off when necessary for James's appointments without feeling guilty. I don't have to take sick leave or have a conversation with my husband about which of us still has leave left. As a family, it means we don't need to worry about the financial impact. I've heard stories from other parents about using all their sick leave and having to use unpaid leave, either for their child's appointments or if the parent themselves gets sick, and that puts added pressure on their families. I wish more companies had the same policies. I believe it is important for not only the mums to have the caring responsibilities.
I've gone from thinking "I'm going to have to resign, I can't make this work," to now having had the chance to move around different areas of the business and explore new, challenging roles. I've helped shape our policies around parents returning to work and now, I'm able to be a role model for other parents about their options.
My biggest piece of advice for other parents is to be transparent about what you need and don't make assumptions about what is or isn't going to be possible. Take the time to explore Accenture's policies and make sure you understand what's available. Each day is a different challenge, but people want to support you and there are structures in place to help you succeed. Find the people who've gone before you and take the time to talk to them about what they've done and how they've made it work – like me!
Do you want to work somewhere that is proudly family friendly? Find out more about our policies and explore current opportunities.
Get the latest stories delivered to your inbox by selecting "Life at Accenture."