Research Report
The next billion consumers
A fast-growing opportunity
One billion digitally native consumers will enter the market over the next decade in eight rapidly growing countries: Bangladesh, Egypt, Ethiopia, India, Indonesia, Kenya, Nigeria and the Philippines.
We found that these fast-growing markets can open the path to growth for companies that deliver relevant and engaging digital experiences. There is work to do, however.
These findings are relevant for brands in these markets and for digital commerce globally. Younger consumers who have grown up with digital will expect superior digital commerce experiences as they enter the market. Many companies are not prepared for this influx.
While it's not going to happen tomorrow, it's time to start building capability today. Companies need agile business models and data-powered commerce operations, so they have the scale to flex fast with market change.
Markets primed for growth
These markets are unique in three key ways
High digital commerce growth potential. Digital commerce revenues have quadrupled since 2017—equating to $211 billion in 2022.
Emerging young, digitally astute population. 36% of the population is made up people between the ages of 26 and 6 years old.
Little to no competition among most consumer-facing companies. 40% of the world's largest consumer brands have no presence in these markets.
These 1 billion people are truly digital consumers ... many are already taking advantage of digital services when making a purchase.
Truly digital consumers
Research
80% use online channels such as search engines, social networks and videos to research products and services before purchasing.
Reviews
76% are influenced by lots of "likes" or "good comments" on social media when deciding whether to buy something online.
Returns
75% say that easy return policies are an important factor that influences their online purchasing decisions.
A new generation of digital consumers will emerge in eight countries over the next 10 years. Will your brand win their hearts, minds and wallets?
A new generation of digital consumers
Consumers in these markets are not alike
Our survey of age generations in these countries, combined with modeling analysis, identified four consumer segments based on shopping preferences and age groups.
Digital Native Purchasers
15 to 34 years old in 10 years
83% already shop online today
They are focused on customer experience
Digital Native Content Creators
15 to 34 years old in 10 years
They don't make online purchases
They are focused on savings
Digital Savvy Millennials
35 to 44 years old in 10 years
Are not digital natives
They have gained digital intelligence over time
Digital Alpha Influencers
Younger than 15 years old in 10 years
Hold sway over their parents' purchases
83% of parents say their kids influence what they buy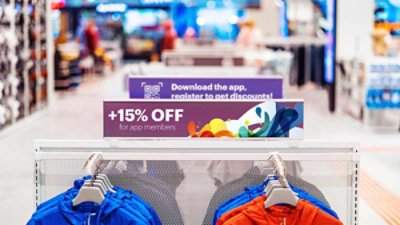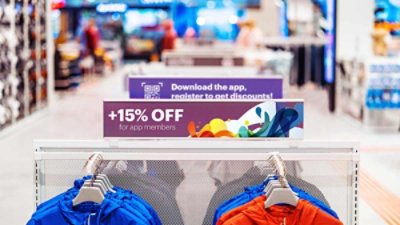 Barriers to entry
Despite the opportunities that exist, making traction in these markets will mean moving past several challenges to attracting and keeping these customers:
Operational complexity and risk is significant. Operational risks are already high, and digital commerce introduces new issues such as last-mile delivery challenges related to poor roads and infrastructure. There are also often limitations around limited access to finance and payments.
Consumer sentiment and experience. Consumers' expectations in these markets are rising faster than companies can manage. More than half of digitally astute consumers in these countries prefer shopping on social media apps to other purchasing apps. Yet, 52% of social media comments related to consumer experience are negative.
How to win in digital commerce
To keep pace, companies will need data insights, technology and partnerships to create winning new offerings. It is a continuous and dynamic Total Enterprise Reinvention.
Here are four ways to ground and speed up their efforts.
Digital brand. Articulate the role for digital commerce in brand and growth strategies.

To create a consistent experience across their digital commerce ecosystem, companies should prioritize channels by category, brand and geography. Digital commerce plays an integral part in brand and category planning, and the brand experience must be consistent across every relevant channel.


Digital brain. Create a secure data foundation and analytics enabled by cloud.

To better understand a customer's unique needs and wants in the context of their life, a company might collect a variety of different data across first- to third-party sources like CRM systems, email, social media activities, transactional systems and websites. Cloud technologies create a highly automated data foundation that can secure all critical data assets and data management.


Digital build. Build a digital commerce ecosystem that scales everywhere you sell.

To scale everywhere they sell, businesses need a digital commerce ecosystem with a modular and flexible architecture. It should integrate business functions (sales, service, marketing, supply chain) and support seamless omnichannel buying experiences.


Digital brawn. Develop talent and assets for efficient operations at scale and speed.

To achieve scale, businesses must establish well-defined resourcing and technology ecosystems. They need to articulate their expected business outcomes and ensure governance and accurate reporting. These insights can reveal necessary operational improvements.