Research Report
Talent leaders, agents of public service change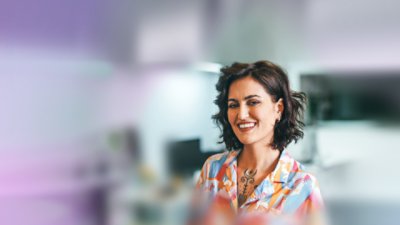 In brief
Accenture's new research reveals the attributes that let high-performing talent leaders thrive amid disruption.
Three key lessons stand out for public service talent leaders — in engaging talent, aligning data and technology with new ways of working, and building networks.
By embracing these lessons, public service talent leaders can accelerate reinvention and become agents of change.
 
Public sector employees do extraordinary work in challenging circumstances. But, with no end in sight for global disruption, organizations need to embrace continuous change and reinvention – including in their approach to talent – to continue delivering their critical missions.
In particular, they need people who are not only motivated but also have the right skills to act on the changes to come. However, the post-pandemic shake-up of the global labor market has made attracting, developing and retaining this talent more difficult. For public sector leaders, this has only added to existing talent shortages – particularly in technology and data – and demographic challenges.
High-performing talent leaders
Now is the time for public sector leaders – whether they're agency directors, functional leaders, or CHROs – to become high-performing talent leaders who embrace reinvention for the future.
Accenture's research finds that, across industries, high-performing talent leaders share two critical attributes that go beyond traditional 'people skills'.
First, they're more proficient than their peers in cultivating next-generation capabilities like systems thinking and financial acumen, as well as technology and data know-how.
Second, they're more connection-focused and are able to nurture strong and effective relationships with leadership peers. They also look to build networks externally to influence broader change beyond their organizations.
However, the research also suggests that the public sector faces a particular challenge in building this new approach to talent.
61%
of respondents across all industries say that their CHROs are performing above expectations in unlocking the potential of their organization's people.
41%
of public sector respondents said the same.
49%
of public sector respondents said their organization planned to make a large investment in data solutions over the next three years compared to 71% across all industries.
59%
of public sector respondents are planning to increase their investment in skills development to a large extent in the next three years compared to 71% across all industries.
Acquiring and keeping the right skills is already challenging, particularly for in-demand digital talent. For public sector talent leaders, it can be even trickier. Exploring new, innovative strategies across the full breadth of the talent lifecycle – recruit, reskill, and retain – could be the solution.
Recruit - Attract the right skills by strengthening the employer brand and employee value proposition. Emphasize compelling career pathways. Evaluate how to "filter in" rather than "filter out" potential talent.
Reskill - Develop existing talent by aligning training programs with skills gaps. Build role-based curriculums that balance on-the-job learning with training for tomorrow. Consider how technologies like immersive reality can accelerate learning.
Retain - Create a culture of retention that meets the whole spectrum of employee needs. Act urgently to build trust and a stronger sense of belonging.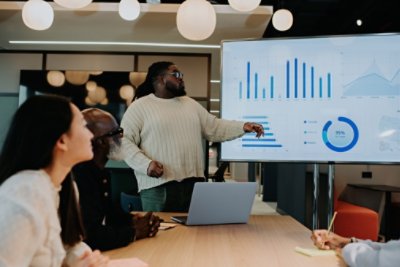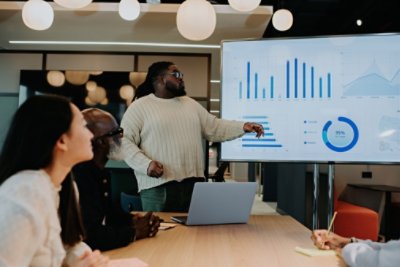 #2 Connect new dimensions of data, technology and ways of working to unlock potential
Continuous reinvention is a critical capability in any modern organization. Public service leaders have an opportunity to rewire their organizations – across data, technology and ways of working – to transform the way their people are empowered to make an impact for citizens.
Data - Build a data foundation for all future technology-driven modernization efforts. Generate insights to improve strategic decision-making, while empowering employees to take control of their careers.
Technology - Enable people to reinvent the way their work gets done. Review core processes, breaking them into individual tasks to reveal where technology can automate and/or augment work at scale.
Ways of working - Build a culture of innovation that allows people to make the most of the new opportunities, such as the numerous possibilities created by generative AI.
#3 Lead talent reinvention beyond the HR function
The challenges of the future are likely to transcend departmental and agency boundaries. Public sector talent leaders should build networks around shared goals and breakdown siloes to help drive change.
Break down siloes - Be proactive about extending influence and impact internally and externally. Use this as a way to catalyze change and find new responses to systemic challenges.
Networks - Build inter-organizational networks. Develop deeper relationships with peers across the public sector, education, non-profits and the private sector. Collaborate to create new talent pipelines and exchange programs.

69%
of public sector respondents say they believe their CHRO is effective in collaborating with the rest of the leadership group compared to 87% across all industries.
The first steps towards reinvention
Talent leaders across the public sector have a critical role in catalyzing change.
Whether it's recruiting and retaining the best people in a competitive job market or augmenting people's skills with data and AI, these leaders now have an opportunity to proactively expand their roles and reinvent their organizations.
Now's the time to embrace that opportunity and empower talent leaders to become agents of public service change.