CASE STUDY
Be our guest: Marriott's new global HR hub
Room to welcome top talent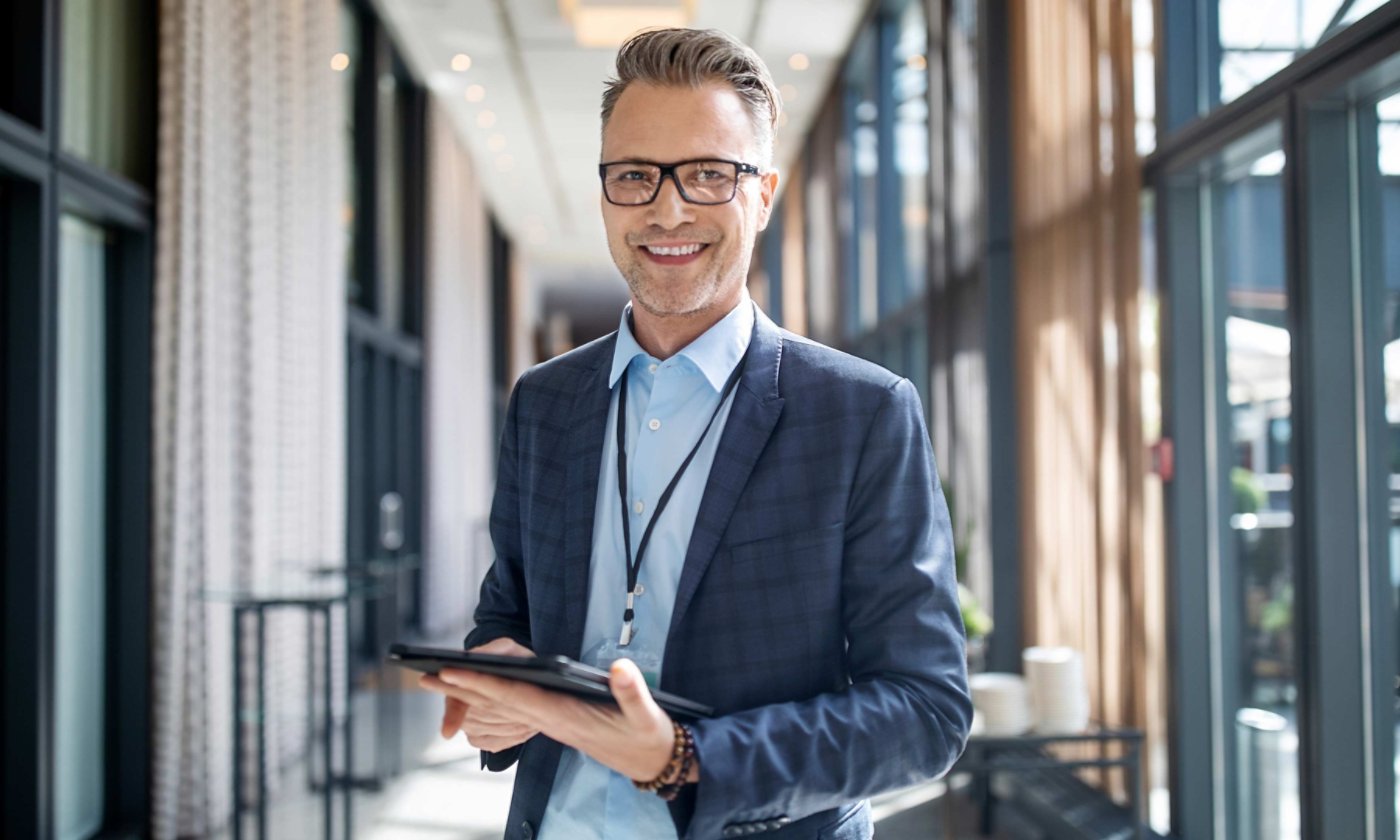 Streamlining hospitality HR
Attracting and onboarding talent has always been a top priority for the hospitality industry. So, imagine if you could quickly sift through 6 million candidates to find the right person for the right job, and rapidly onboard more than 200,000 new hires. If that seems like a dream, you might be surprised to find that it's a reality: Marriott International is doing this across 31 brands, 8,600 properties, and 139 countries.
Marriott International is committed to going above and beyond when it comes to welcoming associates and guests alike. However, like most brands that have been around for nearly a century, there was a network of legacy systems across the business. Marriott International leveraged its longstanding relationship with Accenture to completely reimagine its HR technology by adopting a new Human Capital Management (HCM) system powered by Oracle Fusion and focusing its attention on the associate experience.
Over the years, Marriott International's HR system had become increasingly intricate due to a reliance on multiple vendors. This created a complex HR environment that made it difficult for the organization to operate across multiple regions with vastly different regulatory, compliance and security environments. In addition, with technology evolving rapidly, the aging systems complicated their ability to adopt cloud-based, artificial intelligence-powered solutions that could generate data and provide more direct insights. And that was all before a global pandemic sent the company's workforce home for a lengthy lockdown.
Millions of learning moments

Determined to overcome these setbacks, Marriott International joined forces with Accenture and Oracle to stand up the Oracle Cloud HCM solution. The new platform, dubbed mHUB, enabled quick, easy and personalized access to associate information, learning and training details, internal job opportunities and other critical HR resources across 15 different languages. What's more, mHUB put control of data back into the hands of associates by allowing them to update their personal information, ensuring both security and accuracy.
Since mHUB operates in the cloud, leadership gained access to more accurate, robust and real-time data, which highlighted the true cost of business and improved decision-making. Automatic updates continue to happen every quarter, improving functionality, compliance and security.
To date, mHUB remains one of the largest implementations of the Oracle Cloud HCM solution, with 14 Oracle technologies and 10 HCM modules rolled into one solution. Since go-live, Marriott International associates have completed more than 18 million learning courses.
Building the one-stop HR shop
Accenture and Marriott International worked in tandem on different aspects of the transformation to ensure mHUB was a success for associates. Accenture focused on the technology enablement aspect of the project, managing the overall dependencies across the program. Meanwhile, Marriott International took the lead on training development, change enablement and coordination with ongoing transition activities from its legacy systems to the new Oracle HCM platform.
By investing in a technology landscape and tools that streamline and unify experiences globally, Marriott International is showing its commitment to its associates and paving the way for them to grow alongside the company. An Employee Stock Purchase (ESPP) plan was recently introduced in the US to help attract and retain talent, drive associate engagement and foster a culture of ownership throughout the business. The new ESPP integrates with mHUB to allow associates to purchase stock at a significant discount through payroll deductions.
With deeper insights into its global workforce, Marriott is reimagining the future of hospitality jobs, innovating to drive greater associate engagement and career growth by providing enhanced flexibility in scheduling and expanding opportunities to enhance their financial wellbeing.
Having a truly global platform to support our associates' growth and development is a tremendous competitive advantage for Marriott International. The invaluable insights we gain from this global foundation are helping to shape our talent programs worldwide.
Ty Breland / Executive Vice President and CHRO, Marriott International