Research Report
How digital twins enable autonomous operations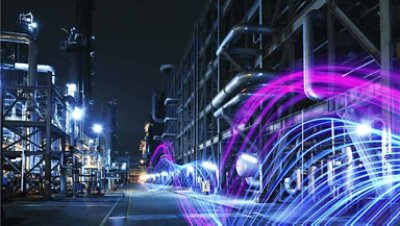 In brief
Digital twins and cloud platforms are helping manufacturers accelerate progress to autonomous operations.
To succeed, manufacturers must evolve their manufacturing operations management architecture to take advantage of digital twins.
This report identifies the key benefits and what manufacturers can do to start their journey.
Making manufacturing smarter
It's been nearly a decade since Industry 4.0 was first discussed and most manufacturers now understand its potential to transform how we work. Most manufacturers across the world have launched pilots to validate the value of harnessing data and advanced analytics, applying autonomous solutions like predictive maintenance to optimize their operations.
However, as manufacturers strive to adopt autonomous operations faster, they face two common challenges: the highest value use cases typically require manufacturers to introduce autonomous solutions to more than one asset, line or function; and autonomous solutions leverage vast amounts of data, which is typically beyond the reach of existing manufacturing operations management (MOM) architectures.
Some manufacturers are investing in data lakes as a method for storing all manufacturing data in a single repository. But this falls short of providing the structured information needed to optimize end-to-end operations. In response, more and more CIOs and manufacturing managers are exploring how digital twins can act as a one-stop-shop for autonomous solutions by gathering data from multiple sources, unifying it and contextualizing it.
Digital twins are a game changer
Digital twins are software models that represent the attributes and operating behavior of physical assets and processes. They support better decision making by simulating how assets behave given certain inputs.
A digital twin's ability to enable progressive learning and capture tacit knowledge provides a key, differentiating benefit: it stores and structures information in a way engineers and operators can understand.
Specifically, digital twins support the journey toward autonomous operations by:
1. Involve the workforce
Involving the workforce through alerts and visualization that enable better decision making.
Provide users with contextualized data, to act quicker and smarter
Use case driven—solve for key problems or opportunities
Create a foundational digital platform that will evolve with the business
2. Learn from the workforce
Learning from the workforce via digitalized "tribal knowledge".
Extract & formalize "tribal knowledge" as structured data
Start developing a knowledge graph with structured and unstructured data
Develop platform and governance to scale
3. Integrate the workforce
Integrating the workforce using embedded insights that enrich contextualized data.
Enrich contextualized data with tailored insights (descriptive/ predictive analytics)
Run total system optimization (human + machine)
Governance and platform integrated with operating
4. Human + machine
Supporting human and machine collaboration and a cognitive factory that identifies optimal actions.
System recommends appropriate and optimal action (prescriptive analytics), combining human + machine response
System continues to learn and evolve
Structured workforce/data science governance to develop use cases and insights
5. Optimization and evolution
Optimizing and evolving operations with self-learning, autonomous closed-loop systems.
Self-learning, autonomous closed loop systems designed to sense, comprehend, act, and learn, human behavior
Operators' role and skills evolving focusing on complex activities and system
Digital twins and existing solutions
One of the biggest advantages of using digital twins is that manufacturers can leverage this technology without having to replace their existing solutions — and drive faster time to value at a lower cost. A manufacturing organization's underlying MOM architecture will still act as the foundation for its operations.
By implementing a digital twin in parallel with the existing MOM architecture, manufacturers can extract more value from years of technology investments and avoid the need to "rip and replace." It allows manufacturers to capture data from all existing systems and contextualize it quickly and effectively. Benefits can be realized within three to six months, depending on use-case complexity.
Manufacturing execution systems and cloud
Manufacturing execution systems (MES) continue to be an essential part of the manufacturing IT stack. In response to the growing demand for data, MES vendors are evolving their products into well-integrated platforms that include quality management systems, asset performance management and other features.
MES vendors are also leveraging cloud-based solutions to accelerate deployment and extend the value of these platforms. The vendors' more flexible commercial models now enable manufacturers to pivot from large CAPEX investments to incremental OPEX expenditures that match the benefits provided by projects.
Cloud gives manufacturers the tools to address shop floor needs, such as the Internet of Things (IoT), low code/no code, analytics and machine learning. Some vendors are buying or developing their own tools, while others are partnering with public cloud providers and IoT players to offer clients seamless integration between products.
Start your journey now
To support Industry 4.0 ambitions and the shift to autonomous operations, manufacturers must evolve their MOM architecture to take advantage of the flexibility and scalability of digital twins. Manufacturers who succeed over the next three to five years and achieve digital-twin-based MOM architectures that harness the power of cloud, will be ready for tomorrow's challenges.