Across Fjord Trends 2021, the over-arching theme is mapping out the new territory. With the events of 2020 upending so much of what we took for granted, we now need to look ahead with focus and a desire to help people solve their challenges on their own terms. 2021 will define the 21st century.
When we predicted a major realignment of the fundamentals around new definitions of value as our meta-trend for 2020, the world already felt like it was at a tipping point. That was before we had any notion of the virus that has since upended our experiences and how we go about life.
The pandemic only accelerated the realignment we envisaged. It shed more light on the fact we still live with systems that are sometimes broken and often unequal—and consequently unfit for the challenges of the 21st century. It's made many of us reflect on our role in the world, the importance of communities and the realization that our actions have an impact on systems much larger than us.
The past year has forced us to experiment with new solutions, new places and new experiences. It changed how we live, work, learn, shop and play, as well as how and where we experience things. It pushed us into remote working, muddling the relationship between employer and employee.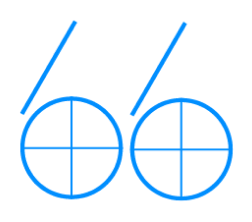 As we look to the future, a wealth of potential worlds opens up in front of us. Some are scary, some are exciting, all of them are largely unexplored.
The more time we've spent interacting with the world through a screen, the more we've craved a break from digital confinement. As a result, we've become at-home innovators, developing new strategies and "life hacks" to deal with our strange and unbidden circumstances.
A brand-new set of challenges has emerged for businesses: how to respond from operational as well as communication perspectives, how to meet people's constantly changing expectations, how to stretch empathy—all while fighting for survival in a precarious economy. Their resilience and agility have been put to the ultimate test, the winners being those who can reunite us with the feeling of being grounded in a place.
In the current transition phase from crisis response to a new operational model, we have the opportunity to examine the changes thrust upon us and the innovations we've seen emerge, and to reflect on how we want to move forward. Mapping out new territory is our meta-trend for 2021. As we look to the future, a wealth of potential worlds opens up in front of us. Some are scary, some are exciting, all of them are largely unexplored.
2021 will be about creating new maps to help us uncover what's yet to come, and planning a route to the world we want to live in. We're all exploring, which is creating a safe space for experimentation, prototyping and learning. Throughout history, after a global crisis, a new era of thinking has begun. Right now, we have an opportunity to decide what we want a 21st century renaissance to look like.