Perspective
Caterpillar: Outpacing change with continuous innovation
An interview with Ogi Redzic, Chief Digital Officer at Caterpillar
In the midst of the pandemic, businesses everywhere sought to reinvent themselves. The biggest learning of the last few years? Competition is so high and the potential of technological innovation so vast, that reinvention can no longer be confined to finite transformations – Caterpillar's Chief Digital Officer Ogi Redzic knows this well. Three years ago, we sat down with him for the inaugural edition of The Industrialist to talk about his plan for driving digital innovation at the company. In this third year anniversary edition, we're pleased to welcome Redzic back to find out what's been happening at Caterpillar – and why this is just the beginning.
Accenture's Brian May, Senior Managing Director, Industrial North America lead, interviewed Ogi Redzic about how he brought his ambition for new digital-enabled customer offerings and solutions to life. With a new clarity of purpose, find out how Ogi is embracing continuous innovation to create even better solutions and how this is impacting Caterpillar´s internal operations.
Subscribe to The Industrialist and discover the latest industrial industry innovations, ideas, and insights.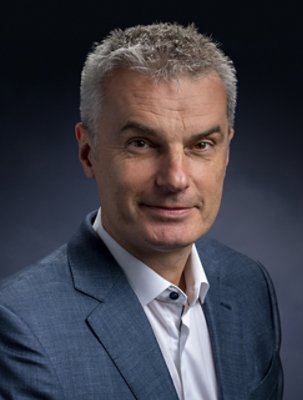 Caterpillar is a stronger company, the stronger our digital solutions get.
Ogi Redzic / Chief Digital Officer, Caterpillar
Insights, trends and innovations you need to know
From the latest trends and tools to groundbreaking technologies and innovations, we bring you the most recent advances impacting the manufacturing and industrial space.  Read on to find out more about the carbon capture technology that could tackle 85% of the segment, the smart vests keeping truck drivers safe, and more in trends and innovations.
This month, our experts share insights and advice on how to reimagine your business and operations by capitalizing on new technologies:
Get ready for breakthrough innovation: How to harness the power of cloud, AI and the metaverse to capitalize on what's next in tech.   
Generative AI for everyone: Companies must reimagine how work gets done and help their people keep up with change in order to realize the full potential of this exciting new era.  
How to become a Reinventor: By embracing Total Enterprise Reinvention, companies can deliver 1.6x more financial value in the first six months of transformation compared to their peers.
Stay ahead of change. Download the Accenture Foresight thought leadership app today.