CASE STUDY
Finance retools for growth
Stanley Black & Decker optimizes finance operations for competitive agility.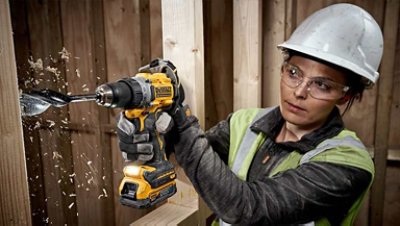 Call for change
Industrial giant Stanley Black & Decker (SBD) has grown through constant innovation and a growth mindset. Its enviable market share is a byproduct of its ability to place the right bets—not only on new products and ways of working, but also on various growth platforms including strategic M&A transactions.
Most recently, SBD placed its bet on digital technologies. Achieving digital transformation and various growth initiatives —posed a challenge. The objectives were closely linked since a strong digital foundation was necessary to facilitate faster and smoother integration of acquired businesses. The company needed a unified, standardized approach to unlock the full potential of its various growth initiatives. Finance was one of their key areas of focus. Rapid growth in previous years had resulted in a fragmented finance operating model that was difficult to navigate and impacting the speed of and agility required to compete in a volatile and competitive market.
Today, Accenture IT infrastructure runs in the hybrid cloud and is costing significantly less than our legacy delivery models. Our strategy was to be secure from the start, reframing our security in terms of cloud capabilities, which has helped us to see how our cloud solutions can support every element of security needed within the business.
When tech meets human ingenuity
Stanley Black & Decker and Accenture worked together to create a finance operating model that was agile, resilient and able to support their acquisition strategy.
Procure to Pay (PTP), Order to Cash (OTC) and Record to Report (RTR) processes, as well as master data management and even customer service processes, were consolidated and standardized in new managed service centers—and supported by a new SAP S/4 HANA platform. In the area of Business Analysis and Reporting, the team implemented a new data strategy and data governance rules, a new system (based on Hyperion and SAP technologies) to harmonize data, and a Center of Excellence to strengthen analytics. Today, the team is using SynOps—Accenture's AI-powered automation platform—to identify opportunities to further streamline and accelerate tasks with automation and artificial intelligence.
A valuable difference
Stanley Black & Decker has established a strong and robust digital core and a finance operating model that centralized accounting processes, improved accounting efficiencies, created touchless transactional processes, and generated up to $70 million in business value.
80%
Accounting processes centralized
47%
Improvements in accounting efficiencies
50%
Touchless transactional processes facilitated