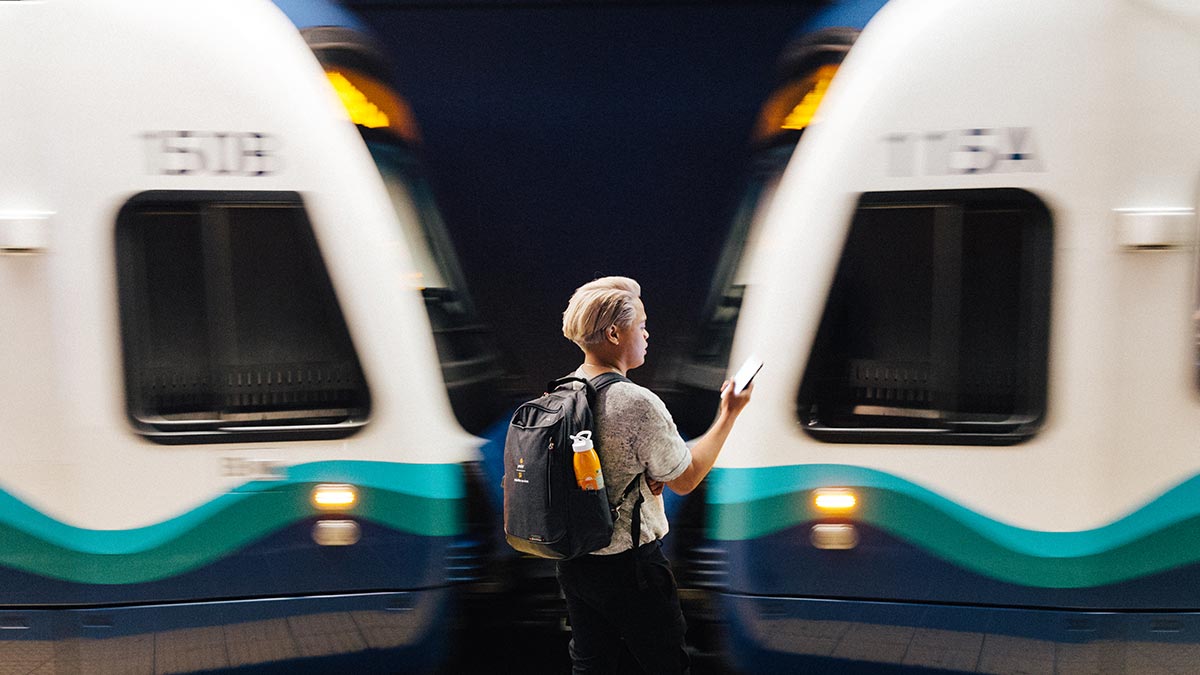 B2B MARKETING, SALES & SERVICE
---
Powering B2B experience to drive revenue growth
B2B marketing is under pressure to reimagine itself and to be on par with any consumer brand. But it faces unique challenges:
High-consideration purchases and organizational buying dynamics lengthen sales cycles, complicate attempts at personalized experiences, and hamper adoption, renewals, and the accumulation of customer lifetime value.
At the same time, B2B companies suffer from a lack of digital investments and continue to grapple with disconnected systems, people, and processes and tougher organizational buy-in, while being under pressure to do more with less—all of which make transformation a heavier lift. B2B leaders seek simplicity and scale to deliver better value and power sales without increasing complexity.
We help B2B marketing, sales and service organizations accelerate sales and drive sustainable revenue growth by reimagining and connecting experiences across the customer lifecycle. We apply proprietary assets from across Accenture and deep ecosystem partnerships to identify ideal buyers, earn buyer preference to shorten time to sale, and improve adoption, expansion, and renewals.
How do I find the right buyers, so I can cut costs and make lead-generation more efficient?
We help B2B brands reimagine how to identify and engage buyers through intelligent targeting, reach, and engagement strategies that make it easier for large and diverse buying committees to make complex purchasing decisions.
How we do it:
Intelligent lead identification and enrichment
Identify the right buyers. We apply intelligence and data analysis to uncover ideal organizational buyers and their individual needs along the path to purchase.
Accelerated qualification and reach
Understand what buyers need. We apply human talent and machine learning, supported by data and insights, to power efficient lead-generation.
Generate high-quality leads

---
How do I activate engagement and drive demand?
The average number of people involved in B2B purchases has climbed to 23 and they are diverse in role, function, and geography.1 We orchestrate data-driven campaigns, tailored to industry, role, and other buyer attributes to drive demand and accelerate the path to purchase.
1Gartner, 2020. "The Big Book of Buyer Behavior."
How we do it:
Personalized engagement
Connect with buyers at moments of need. We create simple, fast, and enjoyable experiences that remove barriers to engagement and accelerate decision making and sales.
Scale
We connect people, tech, and business to orchestrate campaigns across customer segments, through partner and digital channels, and across regions, to accelerate demand.
How can I close deals faster and grow the relationships I have?
We help B2B marketing, sales and service organizations speed conversion and adoption rates and nurture customer-centered growth to increase lifetime customer value.
How we do it:
Digital sales
Close complex deals faster. We transform your end-to-end sales cycle through a mix of human-driven and digitally enabled activities that are powered by data and insights.
Advocacy and engagement
Reimagine advocacy and customer service for growth. We power service experiences with data and intelligence to identify and nurture advocates, and we continually optimize experiences for quality and efficiency.