Perspective
The supply chain: Realizing the power of talent + technology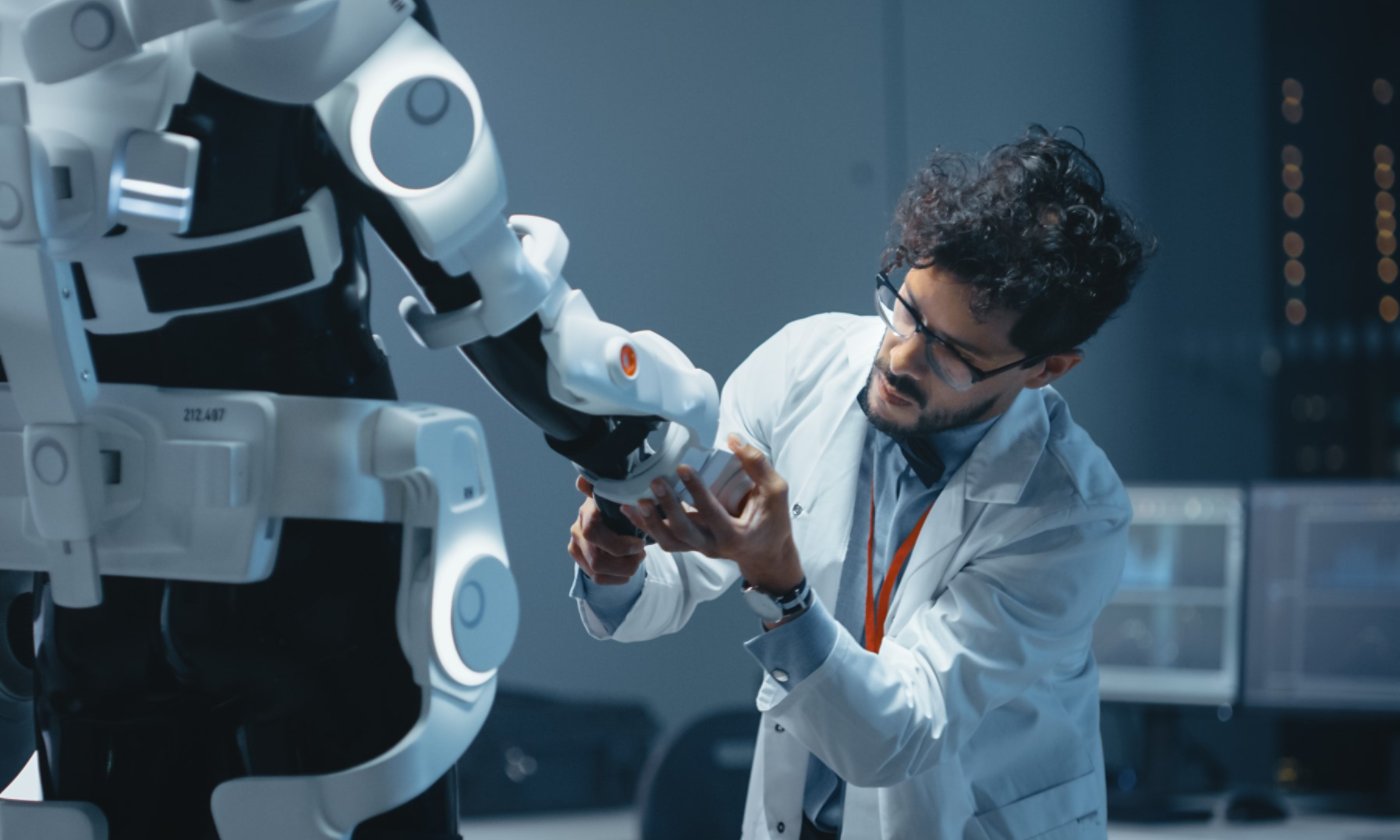 In brief
Data competency and broader digital skills are currently in high demand among supply chain teams.
This means CSCOs have an outstanding opportunity to accelerate their companies' reinvention journeys.
Rapid progress in data and technology is empowering supply chain network talent and creating new opportunities.

They can achieve this by reinventing their supply chain network operating model, putting data and technology at the core—combined with people who are digitally skilled and empowered across E2E supply chain network operations. In doing so, they'll pave the way to significant increases in productivity and profitability. In fact, their companies will be 2X more likely than their peers to achieve this performance boost.
Among the top priorities when rethinking operating models? Enabling agile supply and demand planning. Balancing greater responsiveness and customer-centricity with pressures on cost-to-serve. Improving risk management and resiliency. Increasing sustainability through enhanced supply chain network transparency. And removing barriers to innovation and new market entry.
Leaders in this space combine new technology-powered operating models with significant changes in how their people work. This includes identifying which truly distinctive capabilities need to be built and retained within the organization vs those that can be augmented through automation and/or provided by ecosystem partners. For example, according to a recent Accenture study, 43% of total working hours in supply chain roles can be transformed by generative AI. This provides a significant opportunity for talent within the supply chain network to focus on acquiring new and emerging skills that help anticipate and work toward broader strategic business objectives.
All this is underpinned by an integrated, enterprise-wide technology and data platform – democratizing data to build connections between teams across the value chain.
New ways of working to drive unprecedented opportunities
Rapid progress in data and technology is empowering supply chain network talent and creating new opportunities, including:
Growing the supply chain business and accelerating innovation – by enabling teams to share data/insights across core and new projects and tapping into the ecosystem to infuse innovative tech talent.
Responding rapidly and delivering effectively at scale – by implementing a framework of common processes, data and technology and organizing customer-facing product teams.
Making big bets and empowering local decision-making – by creating complementary P&Ls and introducing policies and decision-making processes so teams can make decisions closer to the customer.
Building a strong and flexible supply chain organization – by developing mechanisms to quickly create, deploy/redeploy teams and cultivating a culture that encourages experimentation.
Delivering integrated capabilities across the value chain – through strategic engagement with partner and customer ecosystems, including more collaborative risk/reward-sharing with third parties.
Five actions to empower talent in your supply chain network
There are several short- and long-term steps supply chain leaders can take to build tech-powered skills for the future. Though some may require varying levels of investment, these fundamentals are key to realizing empowering people with the data and technology they need to accelerate growth within the supply chain network.
Ensure your talent strategy is a CEO priority. Align your talent and technology programs to the broader business objectives, evaluating them on an ongoing basis in order to secure funding and incentives that help establish a culture of continuous reskilling.
Identify where silos exist across the supply chain organization and ecosystem and eradicate them by creating cross-functional workstreams with data and tech solutions to enable real-time transparency and faster data-driven decision-making.
Redesign supply chain teams to focus on innovation and problem solving (supported by advanced technologies), while automating core, transactional processes.
Partner with HR and implement change management practices to introduce new ways of working in tandem with new technology, with customer-centric multidisciplinary teams helping to drive speed to market and enterprise platform teams to enable scale.
Continuously revisit the human and machine talent strategy by identifying emerging and future skilling needs to foster better collaboration and further growth.
Build a powerful workforce to get the full supply chain network effect
Technology innovations have been transforming industries and companies for decades. But the latest wave of intelligent machines will fundamentally reshape what kind of supply chain work gets done, how and by whom.
CSCOs that can most effectively use the combination of human ingenuity and intelligent machines will be best positioned to achieve the competitive agility they need to win in the years ahead. The foundation for their success? Putting their people first.