RESEARCH REPORT
Resiliency in the making
Turning adversity into advantage for engineering, supply, production and operations
In brief
Near-constant disruption to engineering, supply, production and operations has had a significant impact on revenue, margin and lead times.
New research reveals the most resilient companies captured 3.6% more growth than their less resilient rivals, giving them a clear performance advantage.
The number of companies enhancing their resilience by investing in relocations, automation and digitization is increasing in the next three years.
Capturing competitive advantage in pursuit of durable resilience
Amid near-constant disruption, executives know all too well about the crippling impact that a lack of resiliency in engineering, supply, production and operations can have on their business.
Big numbers call for a big change
$1.6T
Potential revenue growth opportunity left on the table each year.
+3.6%
Additional revenue growth that more resilient companies captured compared to their less resilient rivals.
17%
The portion of companies with a multiskilled workforce today.
40%
Increase of product order-to-delivery lead times reported in the last two years.
Many businesses were quick to respond to the recent wave of disruptions with short-term fixes, quickly applying them to complex global networks designed for cost efficiency and just-in-time deliveries. Others resorted to reactive strategies like inventory build-up, which came at a cost: Inventories used in production have reached a value of $1.9 trillion. As disruption becomes a constant, it's clear that embracing resiliency to better navigate crises and seize the opportunities they bring to gain a competitive edge is a necessity. But how do organizations do this?
New research from Accenture found that the most resilient companies captured 3.6% more growth than their less resilient rivals, giving them a clear performance advantage when facing disruptions. These better-equipped companies were also able to grow more profitably, achieving an additional 1.2 percentage points (pp) in EBIT margin versus their peers. These more resilient companies are investing in the right mix of resiliency-focused capabilities and achieving better business results because of it.
A first step toward resiliency
Today's challenging business environment is prompting executives to re-evaluate diversifying and localizing their sourcing and production footprint.
The turbulence of the last few years has forced many businesses to address the vulnerabilities in their highly globalized supply and production networks. Our research shows companies are reducing their dependency on sole sourcing strategic commodities in the next three years. Regional sourcing is also bouncing back. Numbers are set to leap from 38% of respondents today mostly sourcing regionally to 65% in the next three years.
Leaders are also prioritizing proximity-based hubs that concentrate production facilities and sales within the same region to streamline logistics, improve inventory management and accelerate response to market demand. We found that the manufacturing of products across multiple plants is expected to rise from 41% today to 78% in three years' time. This rise aligns with the increasing preference for producing goods within the same selling region, which is anticipated to reach 85% in three years, up from 43%.
In addition to regional sourcing and proximity-based production, companies are actively exploring relocation and reshoring to reduce their dependency on any one specific country, region or supplier.
Making the move to localized and reconfigurable networks
Adding multiple new production and supply chain options provides more opportunities to be resilient in the face of change. However, as supply networks diversify complexity grows, more silos appear and companies quickly find themselves having to navigate varying regulations across different regions and borders. So, when making major changes to de-risk networks, it's important to assess the digital maturity of the organization to better unlock value and avoid creating more problems.

Fortunately, the rapid technology innovation from the last several years provides ample opportunity for businesses of all sizes to advance their digital maturity and address disruption strategically.
Investing in resiliency-focused capabilities to boost competitive advantage
Establishing resilience requires a total rethink of the business and operating model—an enterprise-wide strategy that sets the stage for a cascade of transformative changes. In today's fast-moving consumer and tech-driven world, companies who wish to unlock new value and transform in this way need to invest in, and scale up, their maturity across 31 resiliency-focused capabilities.
Powered by data, digital and AI, these capabilities enable organizations to make broad changes all while increasing revenue and reducing costs.​
From this list of 31 capabilities, we suggest that companies prioritize investment in the 11 emerging capabilities most aligned to better resiliency outcomes—the Resiliency 2.0 capabilities.
Companies invest in resiliency​
$1B
Total average investment in production and supply chain resiliency, based on $23B average size of companies we surveyed.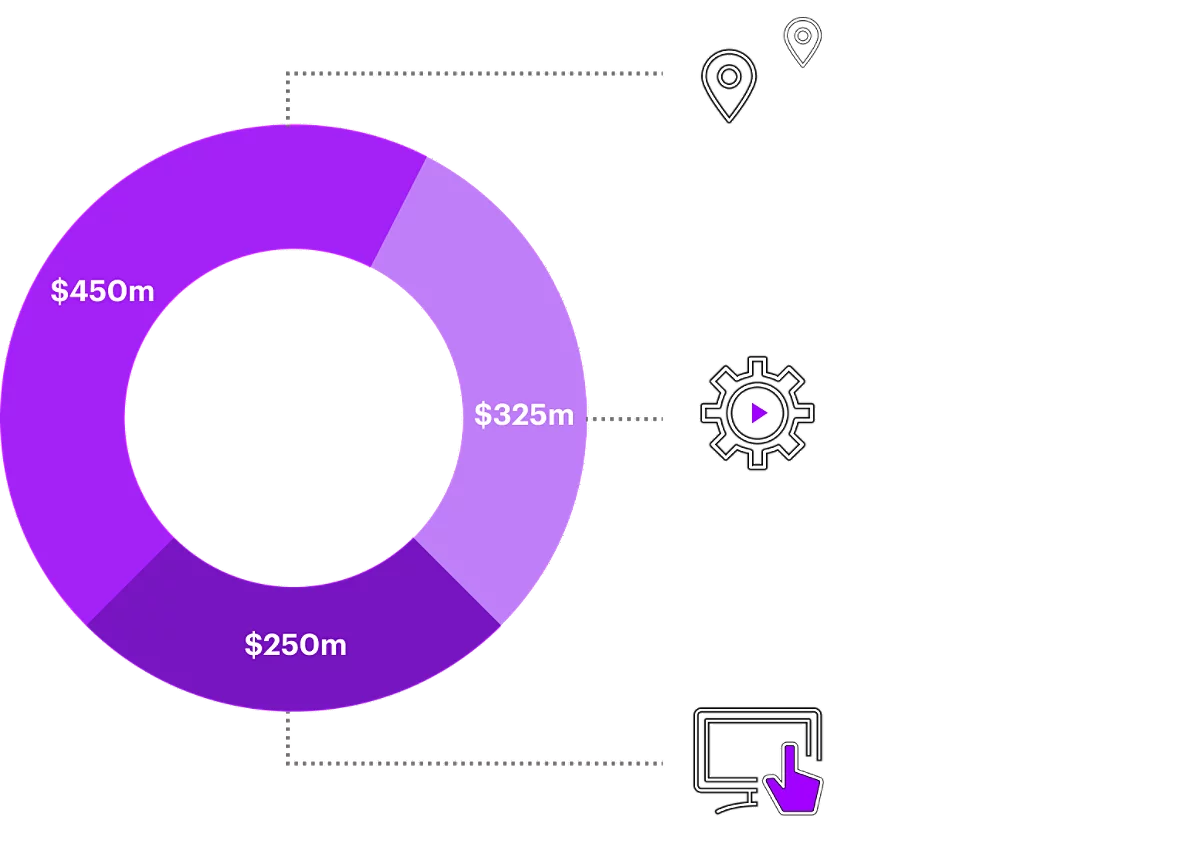 What are the Resiliency 2.0 capabilities?

Structured analytics tools to predict demand fluctuations.

Proactive customer segmentation to arbitrate demand.

Digital twins leveraged with a collaborative approach.

Continuous upgrades of offerings to adapt to customer needs.

Eco-design approaches to embed sustainability by design.

Hyper-flexible and automated production lines.

Dynamic and data-driven planning with "what-if" scenario capabilities.

Predictive early detection of operations issues.

Decentralized, transparent decision-making close to execution.

Remote expertise capabilities leveraging AR, VR, and more.

Having a versatile/multi-skilled workforce across the supply chain, production and operations to facilitate resource reallocation.
Investing in these Resiliency 2.0 capabilities can empower companies to anticipate challenges and respond to disruptions quickly and effectively, putting business continuity and growth well within reach. We've identified three actions to help build a roadmap:
Three actions to build resiliency
1.
Invest in visibility, predictability and continuity-focused​ technology
2.
Adopt "shift left" engineering capabilities to embed resilience in design
3.
Develop a multi-skilled workforce for agility
The time to invest is now​
The number of executives enhancing their resilience by investing in facility relocations, automation and digitization is increasing in the next three years—ranging from 2.5x to 4x today's investment levels, which currently stand at 4.5% of average revenues or just over $1 billion. Companies are also balancing their investments in reshoring/relocations with building their digital maturity, including increased automation. However, big plans don't yet confidently translate into competitive advantage.
Why? These are big, costly changes that are not undertaken frequently. As a result, any decisions made today must stand the test of time. The requirements? A compelling vision and clear accountability underpinning any investments, ensuring they provide short-term value and a foundation for long-term transformation.
So, how can companies get started on the actions that build resiliency in engineering, supply, production and operations?
Evaluate current capabilities within each of the areas in scope to identify gaps. ​

Develop the "North Star Vision" for what a resilient future-state function could look like and host collaborative open-door workshops to share the vision and iterate as needed.​

Look at investment needs holistically. Are relocation, digitization and automation investments balanced to deliver results?​

Build the financial and executional governance so that IT and OT budgets and solutions can be combined to streamline and accelerate digital maturity.
Those who invest in developing resiliency capabilities and the supporting digital foundation will capture market share from those who delay. The time to invest is now, and at an accelerated pace, before the next disruptive event comes knocking.