PERSPECTIVE
Future borders 2030: From vision to reality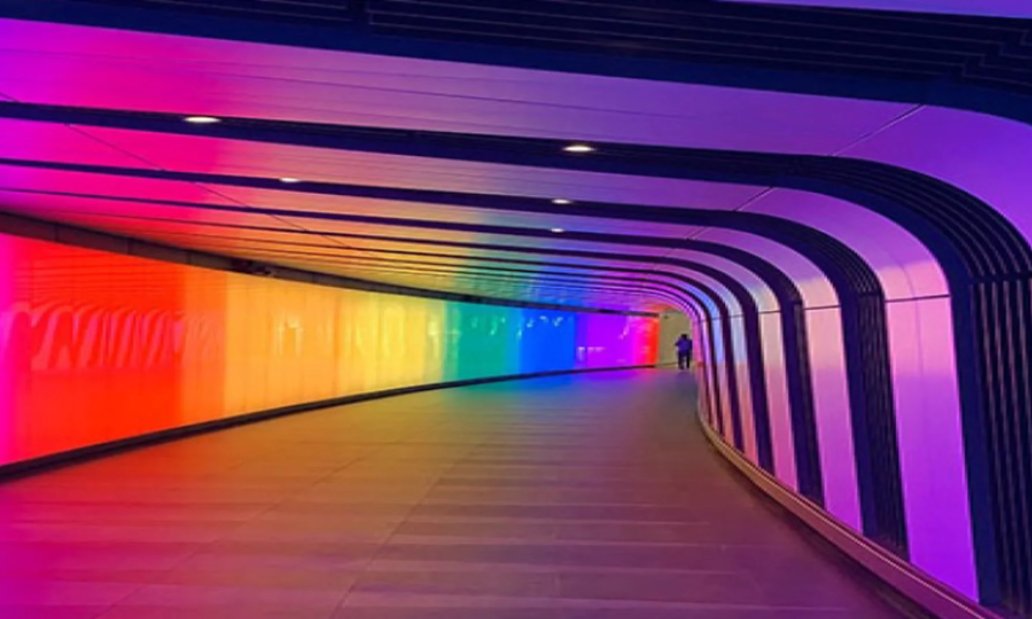 In brief
Accenture conducted extensive research with travelers, traders, border specialists and futurists to develop a vision for borders in 2030.
Three trends stood out for border agencies, which are related to doubling down on customer service, acting on truth and leading in the metaverse.
Border agencies that adapt and respond to these trends can operate effective and frictionless borders while enabling prosperity and security.
Border agencies have shown just how adaptive they are in recent years. They have had to meet new expectations with finite resources—amid disruptive forces that dramatically and unpredictably impacted the flow of people and goods. Agencies have had to fulfill security and revenue generation missions despite a global health crisis, upended global supply chains and damaging cyberattacks.
But here's the reality.
New demands related to the lightning-fast pace of change continue to strain resources—in some cases, almost to the breaking point. Pragmatic border leaders know it's an era of compressed transformation. They also know they must evolve faster to lead with impact—and prepare for inevitable disruptions.
But how can border agencies prepare for the future if they don't know what it looks like?
85%
of agency leaders said in 2021 that they expected to revise their organization's purpose and vision statement within 12 months.
76%
of travelers expect international border processes will look dramatically different in 2030.
Welcome to borders 2030
Drawing on industry knowledge, understanding of disruption and insights from 5,000 international travelers, 1,000 traders, nearly 500 global border agency workers, more than 50 Accenture border specialists and five of the world's top futurists, we created a vision for border services in 2030.

Three trends stand out. They are bound together by what's core to border agencies—human activity. After all, borders are places where we meet human needs and desires for traveling, seeking safety and security, and even discovering ourselves.
Trend 1: Frictionless by design
Frictionless by design is developing better experiences grounded in serving fundamental human needs—from refugee to CEO. It can happen by combining a deep understanding of stakeholders with technologies that make the art of the possible—possible. Think of it as meeting the mission with a laser focus on customer service. The goal isn't mind-blowing experiences. It's delivering experiences that meet users' desires for clarity, consistency, simplicity and predictability when interacting with border agencies.
Compliance

Imagine the barriers that make it hard to comply today are gone - everything from long lines to confusion due to language barriers.
Border technology

Imagine border agencies use automation, AI, data and analytics, machine learning, digital identity and blockchain to join up the travel journey.
Physical checkpoints

Imagine physical checkpoints that do exist are dynamically configured to accommodate different levels of need.
Trend 2: From trust to truth
From trust to truth is upending the model of securing borders that agencies have used for years. Instead of trusting that pre-cleared travelers and traders are being honest about their declarations, agencies can have more certainty about the truth. In addition to assessing the people and goods in front of them, border agents can also assess the relevant data in front of them. Everyone and everything is identifiable through an expansive view of reliable and easily accessible good quality data.
Identity confirmation

Imagine when travelers arrive at a checkpoint facial recognition tech powered by biometrics and spoof detection can confirm their identity.
Digital wallets

Imagine travelers carry identity credentials in digital wallets, sharing only the information that is necessary to share.
IoT tech

Imagine IoT tech makes it possible to know a product's carbon footprint and that unethical labor practices weren't involved in making it.
Trend 3: Virtual frontiers
Virtual frontiers relates to how the emergence and acceleration of the metaverse impacts borders. The metaverse is an evolution of the internet that enables us to move beyond "browsing" to "participating and/or inhabiting" in a persistent shared experience that spans the full spectrum of our real world to a fully virtual world and in between. This emerging world is poised to redefine the notion of borders as cross-border comes to include physical and virtual destinations.
Reality technology

Imagine travelers can preview destinations, learn about local cultures and augment actual trips thanks to extended reality technology.
Metaverse

Imagine virtual tourism pushes border offices into the metaverse, and most countries have entirely virtual functions.
Government trade

Imagine a wholly new channel of interaction for business-to-consumer, business-to-business and business-to-government trade.
Future borders
We envision 2030 as a very different time for border agencies. Of course, physical borders to mark sovereignty will remain. But shifts in technology and the rise of the metaverse are likely to influence the very notion of borders. As accustomed as border agencies are to managing through disruption, this is a fundamental shift for the sector. The world keeps moving and so will border agencies.