Jessica Qu was looking for something to do during the winter break of her Master of Data Science when she saw a post about Accenture's Tech Bootcamp. Get to know more about her bootcamp experience and how it lead to her taking a full-time role at Accenture.
How did you find out about Tech Bootcamp?
I was studying for my Master of Data Science (after an undergraduate degree in biomedicine) and with the end of semester coming up, I was looking for something to do in the winter break. I happened to see a post about Tech Bootcamp on LinkedIn and thought it sounded interesting, so I decided to apply. I thought it would be a great opportunity to apply the programming skills I learnt in-class to real-world industry problems, but it ended up being so much more.
What were your expectations of Tech Bootcamp?
Based on the description, I was expecting a 4-day bootcamp, with the chance to meet students from different backgrounds, learn about how cutting edge technologies are used in problem-solving, and a bit more on how companies like Accenture work. Of course, I got all that, but also a whole lot I didn't expect.
One of the biggest benefits for me was the chance to see first-hand that tech careers aren't just about being a programmer or software engineer sitting around writing code. The most interesting part of the experience was seeing the range of different roles surrounding technology itself, like project management and solution architecture. Because I just started my data science degree, I didn't join the bootcamp with a strong technical background. Tech Bootcamp opened my eyes to different options and I discovered that the solution architecture area is something that I was both interested in and mapped well to my existing skills.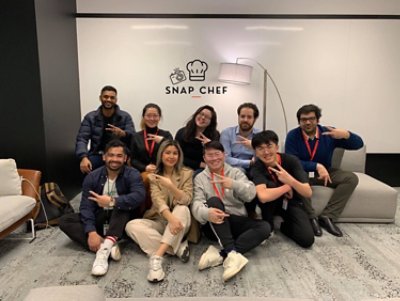 What happens at Tech Bootcamp?
Unlike a hackathon or an internship, Tech Bootcamp is a 4-day program packed with workshops, speaker sessions and social events, with an end goal of completing a project with the students and mentors in your team. My bootcamp was run in a hybrid format, with the first two days virtual, and then as COVID restrictions were easing in Melbourne at the time, we were able to get permission to run the final two days in the Accenture office.
Over the course of the four days, my team and I discussed the solution design for the project, the business problem behind the project proposal, and the different roles each of us could do. Our assigned project was to design a recipe camera, which is a mobile application that could be used to take a photo of ingredients and then recommend recipes based on that. Each day starts from working out what to develop for the day, attending workshops and events, and determining and refining our approach, before presenting our prototype to the Accenture judges on the final day. This presentation was a highlight of the bootcamp, with a chance to respond to questions and get feedback from the industry experts and the audience. Another highlight was also the drinks event afterwards, with a great chance to socialise with the Accenture mentors, bootcamp students and do some networking!
How did you go from Tech Bootcamp to being an employee?
During the bootcamp, my mentor was one of the leads in my current team. After our presentations, they spoke to me and encouraged me to apply for a position. I then went through four rounds of interviews before being offered my current position.
My role now is client facing for a product team, acting as a bridge between the client and the development team where I use a lot of the skills I learned and used on bootcamp. I spend a lot of time gathering requirements from the client, scoping the project, and discussing what's feasible with the internal development team. Then I keep track of the progress of the project and provide updates back to the client. It's a great role, with the chance to build my understanding of the platform and work within a bigger team.
Since joining, I've continued to build my skills, doing my AWS Cloud Certification, as well as training in agile fundamentals.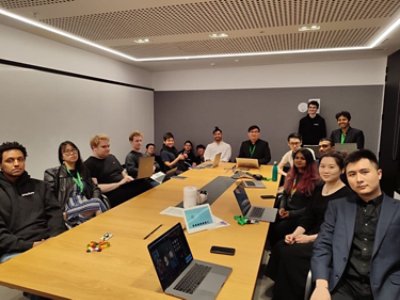 What advice do you have for people thinking about applying for Tech Bootcamp or Early Careers roles at Accenture?
It's important to know about yourself and your strengths. Take some time to reflect on what you've learnt, all the way from primary school to university, as well as any sports or activities along the way, and how that all contributes to your skill set. All these add to the value you can bring.
In addition, working in technology isn't about what you already know. It's an area where things change quickly, so come with an open mindset and a willingness to be constantly learning and adopt changes to keep pace.

Applications are open for Accenture's next Tech Bootcamp, running 7 to 10 February 2023 in Sydney. Applications close 8 January 2023. Apply here.
Get the latest stories delivered to your inbox by selecting "Life at Accenture."