Careers
Three lessons from working across three countries with Accenture
From Italy to India and now in Australia, Alex Esposito has embraced the opportunities Accenture provides globally, while thriving on the challenge of solving client problems through technology.
My Accenture journey started as an intern in southern Italy. After three months, I was hired full-time and over ten years later, I haven't looked back. After three years, I moved to northern Italy for a year, before a six-month stint with Accenture in India. A meeting with a managing director from Australia set me on my path to Australia and I've now been with the Interactive Build team here for over six years.
So, what have I learnt in over a decade at Accenture?
Lesson one: A global company can have a local flavour
I've been lucky enough to work for Accenture across three countries, as well as short-term assignments in cities across Europe and Asia. It's been fantastic to get the exposure to different teams and share ideas across the business. I'm especially grateful now, as the pandemic has limited the potential for international travel.
I've learnt how to tailor my approach based on the culture in that country. For example, in India, there's a bit more of a hierarchy so you need to channel your ideas through the right people. But in contrast, Australia is the kind of place where ideas will be listened to from everyone, whether that's an intern or a managing director.
Similarly, there's also differences in working hours. In Italy, it's not unusual to start the day later and be in the office late at night. But in Australia, it's much more of a culture to get in the office for an early start and try to finish while it's still light so you can get outdoors – and that's one of the things I love about working and living here. Consulting doesn't need to mean long days, every day, and that's one of the biggest misconceptions. At the pointy end of projects, it can be intense, but generally there's a real encouragement to find work-life balance.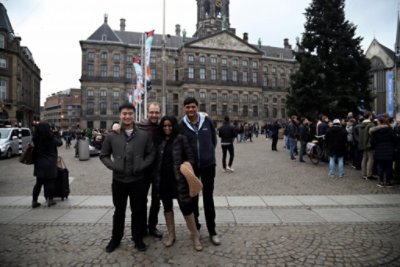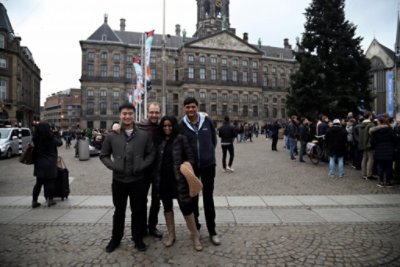 Lesson two: What clients want and what they need aren't always the same
As a tech enthusiast, I love that working at Interactive Build gives me access to so many new technologies and finding ways we can put those technologies to use for clients to solve their problems. But a big part of my career development with Accenture has been about learning to listen to clients to really understand what that best solution might be. And the work is always interesting, for example I have recently enjoyed applying robotic process automation for an eCommerce client and seeing the benefit that automating manual tasks has for both the business and its people.
When we have workshops, clients will often come to us and say that they want 'x'. But once we dive a bit deeper, it can become apparent that based on our knowledge of what's available, what they actually need is 'y'. Sometimes that's a matter of creating a short-term solution to fix an immediate issue, then guiding the client on how to change and plan for a long-term outcome that will achieve a better result. That's why clients really come to us – for the breadth and depth of thinking we can offer.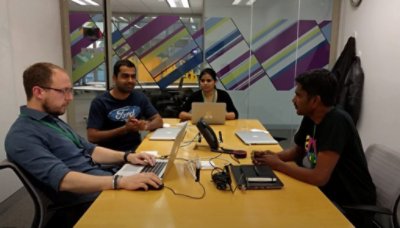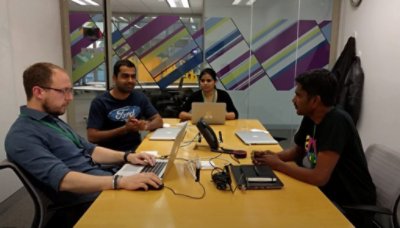 Lesson three: Opportunities are everywhere if you know how to ask
I was never supposed to come to Australia. After my project in India, the intention was to go back to Italy, but I had a chance meeting with one of the Australian managing directors. I worked hard to build a relationship with him and followed up consistently to demonstrate how my skills would add value to the team.
It's not just moving countries, either. I've found that Accenture is the kind of place where things happen if you are proactive and there's lots of potential to move around. If you are put on a project, you don't always need to stay on it to the end, especially if we all agree that there's another project where my skills fit better. I've never felt stuck and have been supported by project leads to move if a project hasn't been a good fit.
It's also the kind of place that is open to ideas, no matter what level you are at. Even if you are an intern, you can speak your mind and share your thoughts on how to approach a problem – people will always listen. Being proactive and suggesting ideas is how I have progressed my career. For example, I came to Australia in a devops role and on my first project I was discussing some ideas on how things could be improved. Suddenly, I was promoted to solution architect and know I'll continue to be given opportunities to grow.
Are you looking for a role where you can get access to the newest tech and use it to create engaging customer experiences? Joining Accenture Interactive Build could be your next move.