Careers
My parenthood journey hasn't limited my career potential
Kimiko Murray is a bilingual tech consultant, who's used her skills across Australia and Japan. She's also an advocate for diversity, taking on the role of Accenture's S&C Tech Advisory Indigenous pillar lead, as well as about to become a first-time parent. Read her story.
I've always been interested in the intersection between business and technology. This made a career in tech consulting feel like a natural step. I started my career at IBM, before joining Accenture Tech Advisory two years ago.
Right from the start, I've been amazed by the global potential Accenture provides. I feel like in some global companies you don't actually get the opportunity to work internationally. But my first project with Accenture was an international assignment in Japan. Being half-Japanese and having spent my childhood transitioning between Australia and Japan, this was an incredible opportunity. It was also incredible timing as after three months the COVID pandemic hit and with borders closing, I came back to Australia (and also had my wedding in Melbourne two weeks after returning!)
For three months, I worked in Japan on a telco project. Despite having a good understanding of the Japanese culture and language, it was still an adjustment to the professional environment there. It was an international team, with people from Accenture, the client and different vendors, all from a mix of countries.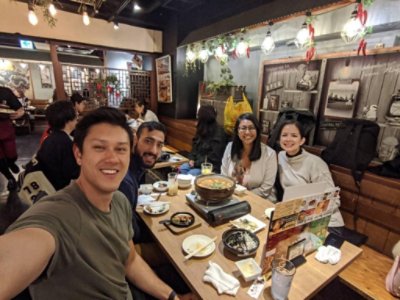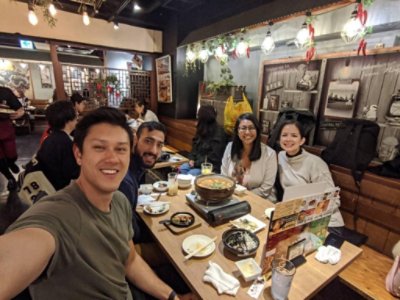 Building connections and making an impact
Once I returned from Japan, it was a strange time. I had joined Accenture and gone straight on assignment overseas, then returned as a global pandemic was sending everyone home. I felt like I hadn't met the Melbourne team yet and wanted to feel more connected to my work community.
This motivated me to reach out to different communities within the Tech Advisory practice. That's how I joined the inclusion and diversity community. I was interested in this space and wanted to know more about what Accenture was doing – plus it's good to have something to talk to people about beyond your latest project.
I became really interested in what Accenture is doing with our Indigenous pillar and felt I needed to educate myself about Australia's Indigenous people and the work Accenture is doing to drive reconciliation. I'm proud to now be the Indigenous pillar lead for the inclusion and diversity team within Tech Advisory and working to increase our impact.
Over the past year, we've reached out to organisations outside Accenture to find partnerships and we're now coordinating an hackathon program for Indigenous students. We want to help give Indigenous students exposure to tech consulting, as that's an area where we can improve the diversity of our workforce. Some of our plans have had to change due to COVID restrictions, but we have been able to develop online materials to help students and provide them with some content during lockdown.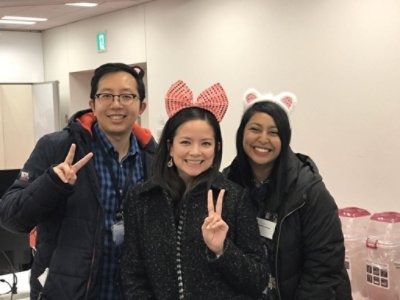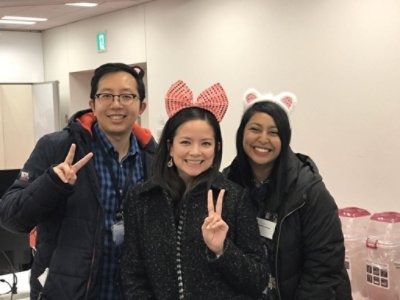 A mix of industries and projects
One of the reasons why I wanted to join Accenture was the chance to try a lot of different things and get exposure to different industries. Since joining, I've had the chance to work as a test release manager for the telco project in Japan. Upon returning to Melbourne, I jumped into a fast turnaround project to support a major retailer with fleet management after COVID triggered a big jump in online deliveries. I've also worked with an Australian trading platform, working with a non-functional requirement business analyst to put together requirements for its major blockchain infrastructure implementation.
I'm frequently the only woman in the room, but I think tech consulting is a great career for everyone. I'd love to see females getting more exposure to the industry and awareness of the different roles and opportunities available.
The next adventure
Now, I'm preparing for my next life stage – I'm expecting my first child and about to go on parental leave. Accenture and my managers have been nothing short of supportive with this change. Accenture is a great company for supporting work life balance and other people I have spoken to about their parental leave experience have only had positive things to say. Organising arrangements for parental leave has been very easy.
I've also been given the same opportunities as always. I've not been made to feel like I would be limiting my career growth, and in fact, I went for and received a promotion after announcing my pregnancy and parental leave plans. There's a real sense of loyalty that goes both ways between Accenture and its employees. I've also been encouraged to take leave if I needed it during pregnancy, but I've been very lucky with an easy time so far and haven't needed to take additional time off.
At the moment, my plan is to take nine months parental leave. Once I return, I know Accenture has great structures to support flexible work, so I'm sure we'll figure out a way to make it work for everyone.
Find a diverse career with the opportunity to adapt to your changing circumstances and professional interests with projects that make a difference. Explore opportunities with Accenture Tech Advisory.