How We Work with Clients
We work to create 360° value
We make a positive impact for all stakeholders and help our clients become the next and best versions of themselves.
Embrace change.
Unleash innovation.
With our global network of over 100 innovation hubs around the world, we apply industry expertise, diverse skill sets and next-generation technology to each business challenge.
8200
Patents and patents pending worldwide.

A world of talent, one team
Across 200 cities and 19 industries, we work as one team with a common goal—to create 360° Value everywhere by embracing change.
Our powerful partner ecosystem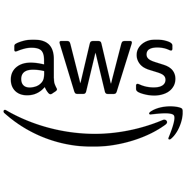 With these partners and an ecosystem of 180 more, we extend our full-service technology and business capabilities.
Our aim is to harness the potential of these platforms at the greatest speed in the market, accelerating the path to value in all directions for our clients.
Case
studies & stories
We work together across the globe to make a world of difference.


Reimagine your career
Your career is about what you want to be and who you want to be. It's about bringing your skills, your curiosity and your best true self to your work.
Here, you'll match your ingenuity with the latest technology to make incredible things.
Together, let's create positive, long-lasting change.